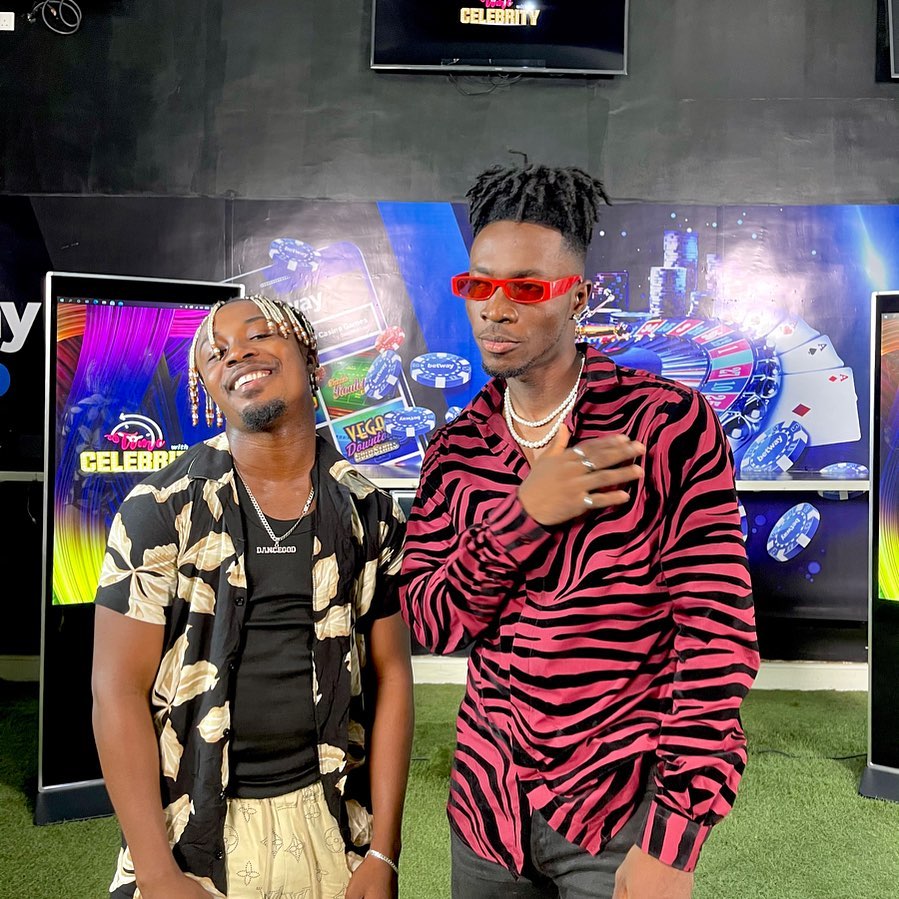 Who Are The Best Dancers In Ghana? See Full Details Below.
This article would be revealing the list of best dancers here in Ghana. A lot of debates have been happening about the best dancers in Ghana and maybe you have also tried to chip in your thoughts. But as to whether your comments made were good or not you would find out at the end of this article.
Dance is a performing art form consisting of sequences of movement, either improvised or purposefully selected. This movement has aesthetic and often symbolic value. Dance can be categorised and described by its choreography, its repertoire of movements, or by its historical period or place of origin.
It consists of carefully arranged movements, either spur-of-the-moment or purposefully chosen.Dance is mostly accompanied by music. It can be used to send messages to the audience or to entertain them. Dance is also studied as a program in some institutions in Ghana. It can be found under the Humanities and Art programs. A lot of people have studied this to improve their dancing skills.
Ethnic Groups In Ghana And The Dance Performed By Them
In the various Ethnic groups in Ghana, they also have a special dance they perform during their festive season or important occasions such as funerals, wars, story-telling etc. Each and every Ethnic group has a dance they perform at their occasions. Some of these dance performed by some ethnic groups are Adowa by the Akans, Agbadza by the Ewes, Kpanlogo by the Gas and many more.
Best Dancers In Ghana
In Ghana, we have a lot of people who dance to the rhythm of songs like afrobeats and hip-hop. Dancing has been very influential in our communities. We sometimes have dance competitions organised in schools, communities, events etc. Due to this a lot of people have set up institutions to train people interested in dancing. Some of these institutions are Afrozig Movement, Toni's Dance Studio, Kizomba Ghana, Dance Academy Ghana, Vivies Dance Factory East Legon and a lot more. They are have one aim; to make you the best dancer.
Ghana is really blessed with talented dancers. In the late 90s and early 2000s we used to have the likes Terry Bonchaka and Slim Buster rocking the stage with dance moves and freestyles. A lot of people began mimicking their moves to showcase their talent. These dancers even went ahead to invest in dance skills which have been spreading to foreign countries.
So with that in mind, let's take a look at the best dancers in Ghana.
Number five on the list is Real Cesh.
He was born on 24th July. He is a product of Dance with Purpose Academy. He is now a member of the Academy.
Fourth on the list is Mr Drew.
Andrew Nii Commey Otoo, well recognised as Mr Drew was born on 10th June 1996. He is a Ghanaian highlife and Afrobeats musician. He has been making waves in the music industry. He is also a well known dancer. He is on the Highly Spiritual Record Label. In 2017, he was a runner-up in the MTN hitmaker season 6.He is inspired in his dancing career by the likes of Michael Jackson, Slim Buster, Terry Bonchaka and Chris Brown. In almost all of his songs, he decides to bring up a new dance challenge.
We have AfroBeast placing third
One of the famous Ghanaian dancers is AfroBeast. Nicholas Botchey is his real name but he goes by the stage name AfroBeast. He is a Co-founder for the dance group called Dance with Purpose Academy. He has invented a lot of dancing skills and one is the AfroBeast dance move 'Guda'. With his dancing skills, he has been able to perform at bigger stages and of them is One Africa Music Stage in Dubai. He has also hosted a dance class in Dubai.
Second on the list is Incredible Zigi.
This would be a topic to be debated on. That's because some people rate Incredible Zigi over Dancegod Llyod whilst others favour Dancegod ahead of Incredible Zigi. This article is placing Dancegod ahead of Zigi due to some facts which would be discussed later.Michael Amofa popularly known as Incredible Zigi was born on 17th October 1994.he is a professional dancer and a choreographer. He took to the streets in Accra the year 2003 to showcase his dancing skills. He dance to the rhythm of both Hip-hop and afrobeats. He is the founder of the Afrozig Movement. He was the one to invent the 'Kupe' and 'pilolo' dance skills which is now popular worldwide. During his development he joined groups like one spirit crew, swap geez, pipeline dance and 2tyt crew.
Number one on the list is Dancegod Lloyd.
This would differ or contradict with a lot of people's thought. But this is decision made based on a few reasons. But if you have other thoughts too you can share with us in the comment section below.Laud Anoo Konadu is the birth name of Dancegod Lloyd. He was born on 25th May 1992. He is a graduate of PRESEC, Legon. He is the Cofounder of the Dance with Purpose Academy in Accra. This Academy has also been set up in the USA and Dubai. I selected Dancegod Llyod as first on the list because of some achievements he has. These includes signing deals with brands, featuring music videos and others. He featured in the original music video of Beyoncé's 'Already'. This song also featured Shatta Wale and Major Lazor in 2019. So with all these coming together I decided to pick Dancegod as the best dancer in Ghana currently. As I said earlier this is a decision I made and you can also share your thoughts with us in the comment section.
https://youtu.be/fUF5ZgMpMn0
Conclusion
This article was to discuss the best dancers in Ghana. As we all know Ghana has a lot of talented dancers. But this article made a list of 5 of them with Dancegod Lloyd Topping the list. We also had Incredible Zigi, Afrobeast, Mr Drew and Real Cesh on the list respectively.
You can also share with us if you think there are others who were left out.