Harry Belafonte is an activist, singer and actor who was born on March 1, 1927. He was born at Lying-in Hospital in Harlem, New York and his parents are Harold George Bellanfanti Sr and Melvine.
Harry Belafonte's father was a chef and his mother was a housekeeper. Harry Belafonte's mother had a Scottish Jamaican mother and an Afro-Jamaican father and his father was born to Black American mother and a Dutch-Jewish father of Sephardic Jewish descent.
Between 1932 and 1940, Harry Belafonte stayed with his grandmother in Jamaica and shooled at Wolmer's Schools. Harry Belafonte attended George Washington High School when he later returned to New York.
He served during World War II as he had then joined the  U.S. Navy. He got the chance to see the American Negro Theater one day in the 1940s and that sparked his love for the arts.
Before the end of the 1940s, Harry Belafonte had some classes in acting and this was at the Dramatic Workshop of The New School in New York City. He had the classes alongside the likes of the influential German director Erwin Piscator alongside Marlon Brando, Tony Curtis, Walter Matthau, Bea Arthur, and Poitier.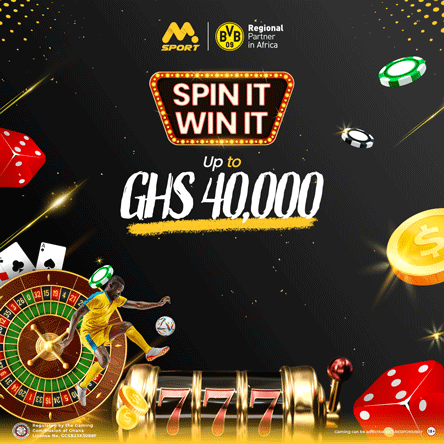 Harry Belafonte also received a Tony Award after his participation in Almanac (1954).
Harry Belafonte also starred in Tonight with Gower Champion in 1955. He is noted to have popularized calypso music in the 1950s and had his breakthrough with the album titled Calypso in 1956.
He is also known for songs such as "Day-O (The Banana Boat Song)", "Jump in the Line (Shake, Senora)", "Jamaica Farewell", and "Mary's Boy Child" and he is noted as one artiste who has recorded and performed in many genres.
The genres include blues, folk, gospel, show tunes, and American standards. Carmen Jones (1954), Island in the Sun (1957), and Odds Against Tomorrow (1959) are some of the movies he starred in.
Harry Belafonte won three Grammy Awards, an Emmy Award and a Tony Award. He received the National Medal of Arts in 1994 and before that, he received the Kennedy Center Honors in 1989.
He received the Jean Hersholt Humanitarian Award in 2014 at the Academy's 6th Annual Governors Awards and got inducted into the Rock and Roll Hall of Fame in the Early Influence category in 2022.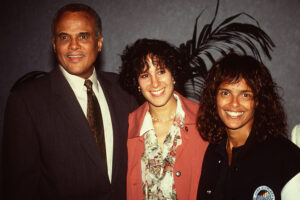 Harry Belafonte's Children
He had two children with Marguerite Byrd when they were married from 1948 to 1957. The two children were Adrienne and Shari Belafonte but the marriage suffered a separation when Marguerite Byrd was pregnant with Shari.
Adrienne attended West Virginia State College and graduated with Bachelor's in Art. She also earned a Master's in Art in Community Counseling. Adrienne was even West Virginia State College's keynote speaker in 2019, at a commemorative event honoring the life of Martin Luther King, Jr.
Shari Belafonte was born in 1954 and she is an actress. Some of the movies she has been involved with include 1982's If You Could See What I Hear, Hotel(1983), General Hospital, The Morning Show and Sistas.
In 1953, Harry Belafonte had an affair with actress Joan Collins during the filming of Island In The Sun in Elmhurst, Queens. That relationship did not end up in marriage but on On March 8, 1957, Harry Belafonte got married to Julie Robinson. Julie Robinson was Jewish and a former dancer with the Katherine Dunham Company.
Harry Belafonte and Julie Robinson divorced in 2004 after they had been married for 47 years.
During the marriage between Harry Belafonte and Julie Robinson, they gave birth to David Belafonte. He used to be the vice president of Belafonte Enterprises, an entertainment publishing company originally founded by his father. Gina Belafonte is another child Harry Belafonte had with Julie Robinson. She was born in 1961.
Four years after divorcing Julie Robinson, Harry Belafonte married Pamela Frank in April 2008. At age 96, Harry Belafonte died after suffering from congestive heart failure at home on the Upper West Side of Manhattan.