Who Is Frida Kahlo?
Magdalena Carmen Frida Kahlo y Calderón, known as Frida Kahlo, was a renowned Mexican painter who left an indelible mark on the art world.
Kahlo, who was born on July 6, 1907, in Coyoacán, Mexico, was influenced by her singular experiences and a deep examination of identity, culture, and human suffering throughout her creative career.
Kahlo had a natural gift for art at a young age. Fernando Fernández, a printer, gave her sketching lessons, and she filled several notebooks with sketches. She initially planned a career outside of the arts, but a life-changing bus accident when she was 18 years old changed her plans.
During her rehabilitation, Kahlo spent months in bed and used painting as a form of self-expression and self-discovery. Her physical suffering and mental tribulations evolved into major subjects in her paintings.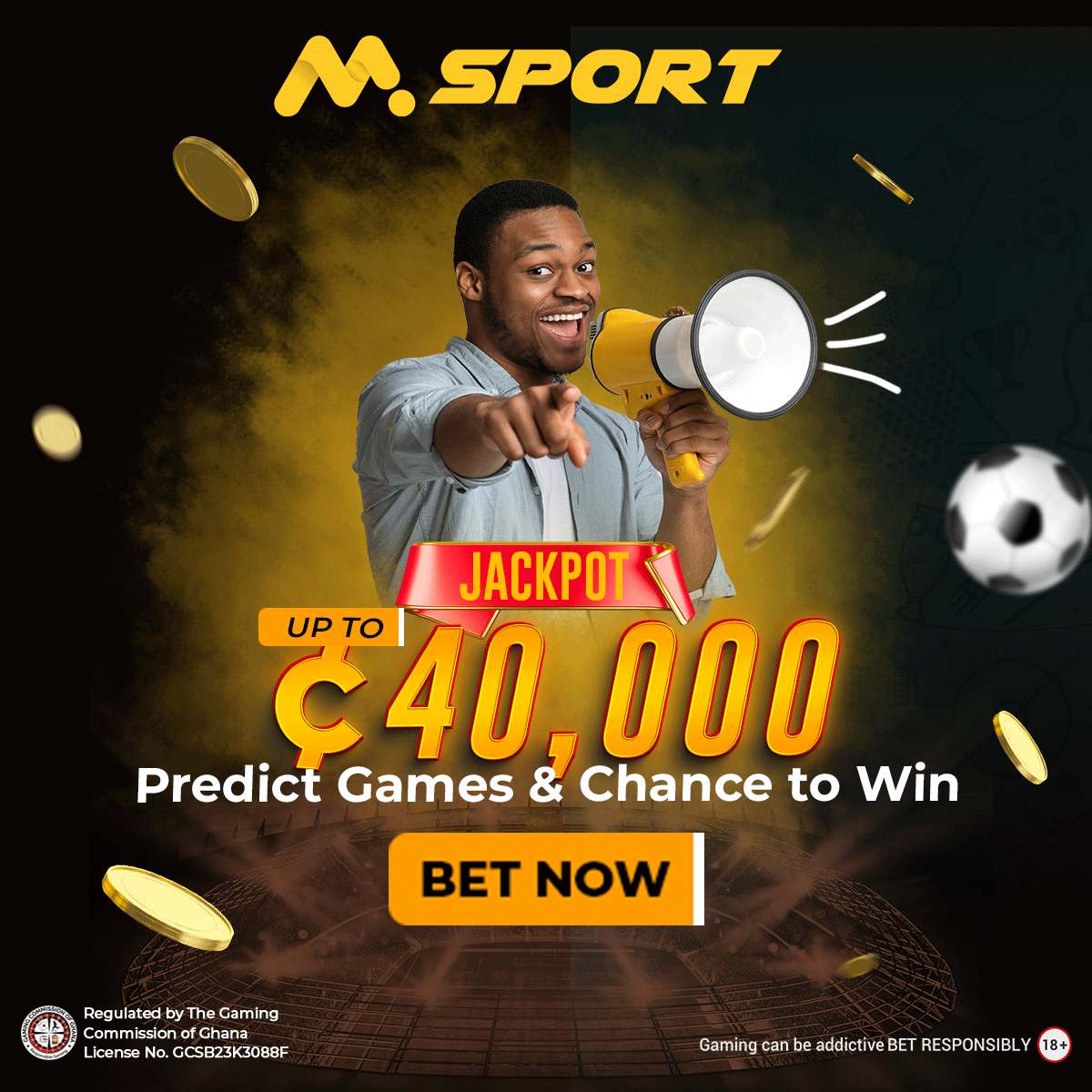 The distinction between truth and fiction is sometimes blurred in Kahlo's paintings, which frequently include strong, contemplative self-portraits. She developed a distinctive and intensely unique creative style by drawing influence from Mexican traditional culture and fusing it with aspects of magical realism and surrealism.
Her writings covered a variety of subjects, such as postcolonialism, gender, class, racism, and the experience of women.
Kahlo joined the Mexican Communist Party in 1927 when she met Diego Rivera, another artist. After being married in 1929, they started a career of creative cooperation and political involvement.
The extended travels that Kahlo and Rivera undertook in Mexico and the United States exposed Kahlo to a wide variety of creative influences and helped her further define her artistic perspective.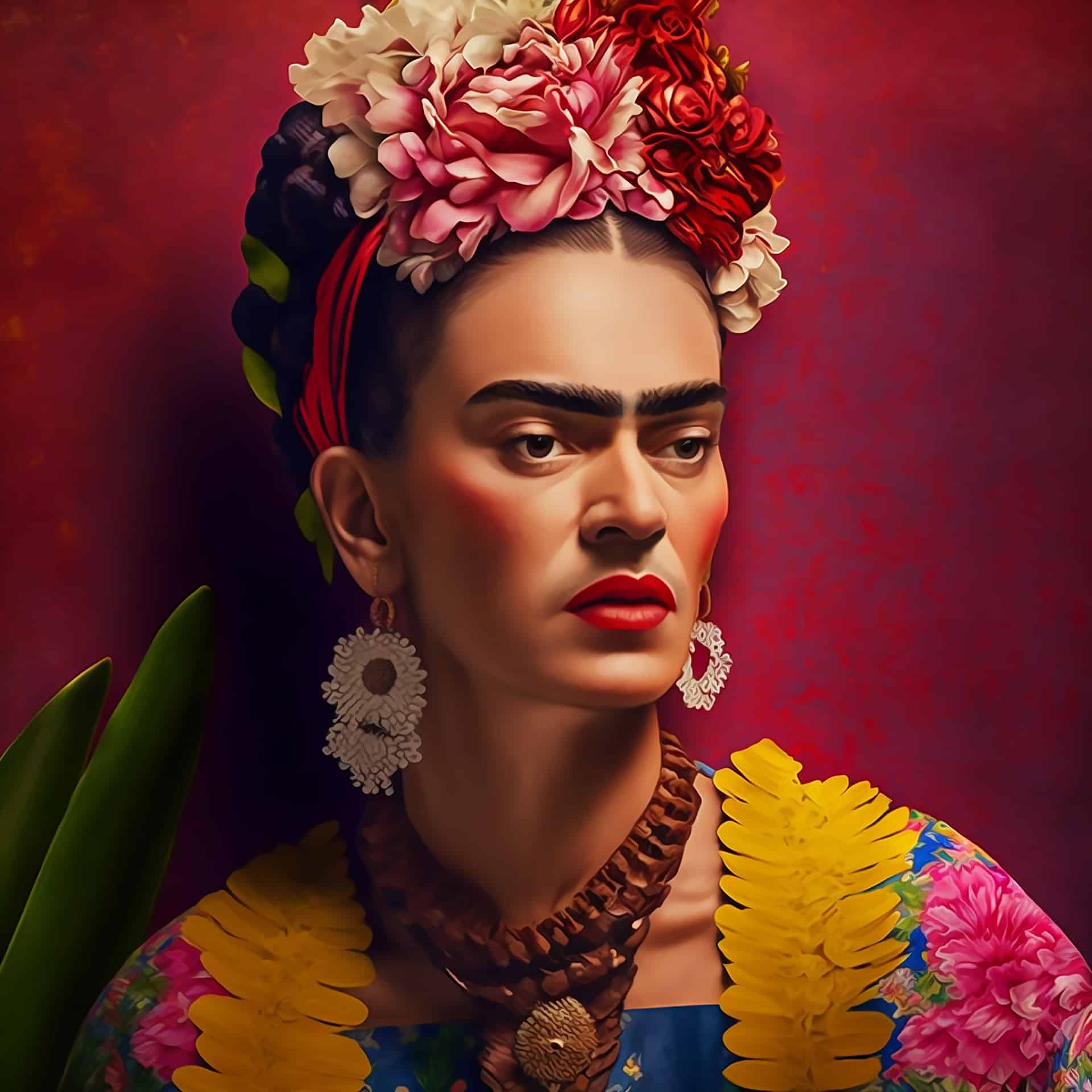 When surrealist artist André Breton became intrigued by Kahlo's paintings, her potential was recognised. In 1938, he made arrangements for her first solo exhibition, which was a smashing success, at the Julien Levy Gallery in New York.
She was the first Mexican artist to have a painting purchased by the famed Louvre Museum in Paris thanks to her distinctive creative language connecting with viewers.
Kahlo worked as an art instructor and displayed her work continuously during the 1940s in Mexico and the United States.
She was a teacher at the Escuela Nacional de Pintura, Escultura y Grabado ("La Esmeralda") and actively participated in the Seminario de Cultura Mexicana, which promoted Mexican culture and art.
Even though her health was failing, Kahlo continued to produce a lot of work. Her works of art gained increasing recognition and admiration for their intense emotional content, rich symbolism, and vivid colours.
Her work would not, however, regain popularity until the late 1970s, when activists and art historians rediscovered and praised her singular contributions to the art world.
Apart from her creative accomplishments, Frida Kahlo developed into a symbol for many groups and communities. With her frank representation of the feminine experience and her investigation of gender roles and sexuality, she influenced feminists, Chicanos, and the LGBTQ+ community.
Her uncompromising and audacious attitude to life and art continues to captivate audiences around.
Sadly, on July 13, 1954, at the age of 47, Kahlo passed suddenly, ending her life. But her legacy endures, and new generations of artists and art lovers continue to be enthralled and inspired by her works. Frida Kahlo has left an enduring legacy on the world of art and beyond, serving as a testament to perseverance, fortitude, and artistic talent.
Who Are Frida Kahlo's Siblings?
Frida Kahlo, the renowned Mexican artist, had seven siblings: Maria Luisa Kahlo Cardena, Cristina Hahlo, Margarita  Kahlo Cardena, Adrianna Karlo Calderon, Matilde Kahlo Carderon, Wilhelm Kahlo Calderon, and Maria Kahlo Cardena.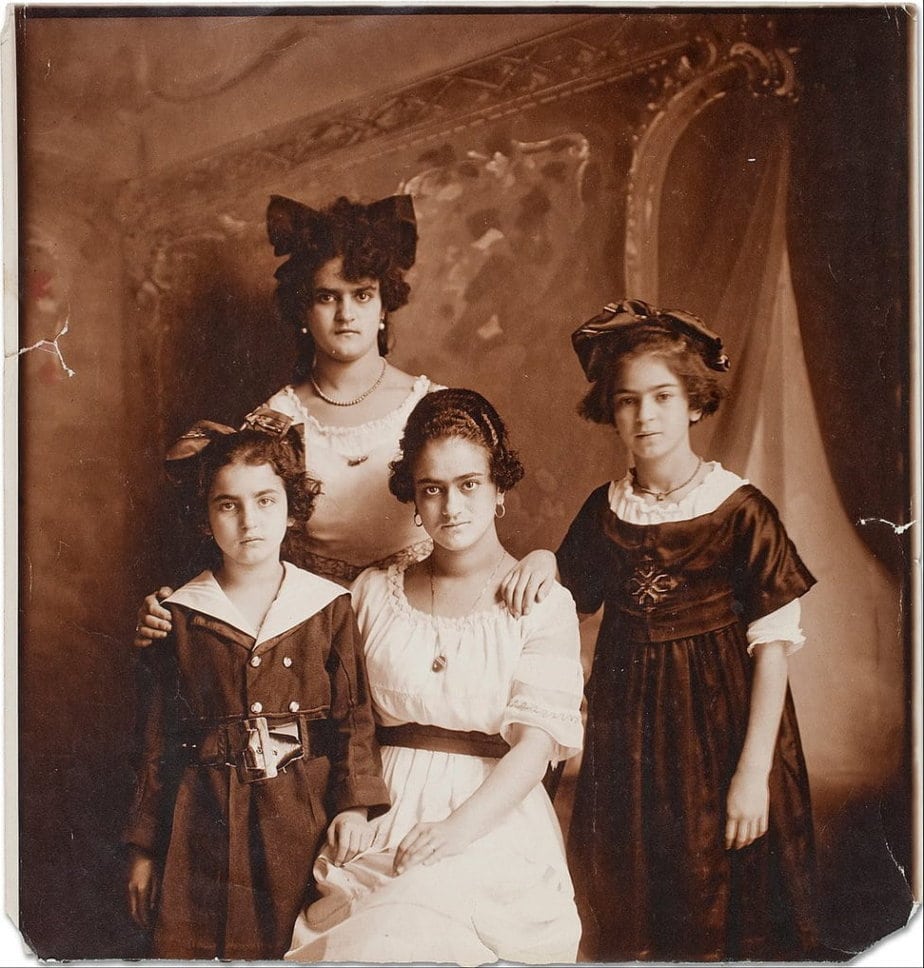 María Luisa Kahlo Cárdenas: María Luisa was Frida's younger sister, born in 1919. She was commonly known as "Militia." María Luisa had a complicated relationship with Frida, marked by moments of closeness and periods of strain.
Cristina Kahlo: Cristina was Frida's older sister, born in 1908. She played a significant role in Frida's life and was a source of support and inspiration. Unfortunately, Cristina contracted polio, which left her with lifelong disabilities.
Margarita Kahlo Cárdenas: Margarita was another of Frida's younger sisters. Not much is known about her, as she passed away at a young age.
Adriana Kahlo Calderón: Adriana was Frida's younger half-sister. She was the daughter of Guillermo Kahlo, Frida's father, from his second marriage. Despite the age difference, Adriana and Frida maintained a close and supportive relationship.
Matilde Kahlo Cárdenas: Matilde was Frida's younger sister, born in 1924. She was an active participant in Frida's life and often assisted her with household tasks.
Wilhelm Kahlo Calderón: Wilhelm, also known as "Willi," was Frida's younger brother. He was born in 1906. Little is known about Wilhelm, as he had a limited presence in Frida's life.
Maria Kahlo Cárdenas: Maria was another of Frida's younger sisters.