In the fast-paced world of today, it's more important than ever for women to put their health and well-being first.
One way to do this is by taking health pills, which give the female body the vitamins and minerals it needs to stay healthy. Wellwoman, a famous line of supplements made just for women, is becoming more popular in Ghana.
The goal of this piece is to give you up-to-date, detailed, and fun information about Wellwoman prices in Ghana and where to find them.
Wellwoman: A Brief Overview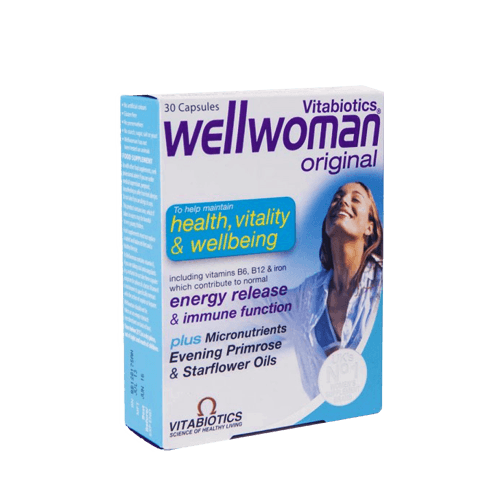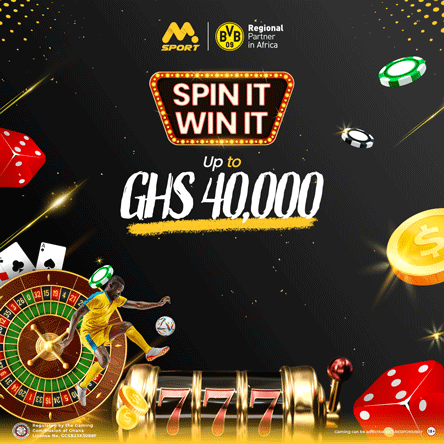 Vitabiotics, a well-known business in the UK, has made a line of supplements called "Wellwoman." These pills are made to meet the nutritional needs of women.
They give women the vitamins, minerals, and micronutrients they need to stay healthy as a whole. Multivitamins, beauty supplements, sports nutrition, and special formulas for different times of a woman's life, like pregnancy and menopause, are all part of the range.
Wellwoman Prices in Ghana
In Ghana, the price of Wellwoman goods depends on how they are made and who sells them. Here is a list of the most famous Wellwoman products in Ghana and how much they cost on average:
| Product | Regular Price (GHS) |
| --- | --- |
| Wellwoman Original | 206 |
| Wellwoman Max | 436 |
| Wellwoman 70 | 182 |
| Vitabiotics Wellteen Her | 187 |
| Wellwoman 50+ Capsules | 224 |
Please keep in mind that these prices are estimates and may change slightly based on the store, location, and market conditions at the time.
Where to Buy Wellwoman Products in Ghana
In Ghana, there are a number of places where you can buy Wellwoman goods. Some of the most common choices are:
1. Pharmacies: Across the country, many pharmacies carry a wide range of Wellwoman goods. Medimart Pharmacy, Ernest Chemists, and Unicom Chemist are a few of the most trusted pharmacies that sell these products.
2. Supermarkets: Wellwoman products are often sold in larger groceries like Shoprite, Melcom, and Palace Supermarket. They might not have everything, but you can usually find the most popular goods there.
3. Online shops: With the rise of e-commerce, it is now easier than ever to buy Wellwoman supplements online. Jumia, Zoobashop, and Superprice are three of the most trusted online stores. They have delivery services to many places in Ghana.
4. Health shops/ stores: Wellwoman products are also sold in health shops like Health Lane, Body Basics, and Nature's Best. Most of the time, the staff at these specialised shops knows enough about supplements to help you choose the right one for your needs.
Why Choose Wellwoman Supplements
In Ghana, Wellwoman supplements are becoming more famous for a number of reasons:
1. Comprehensive Formulations: Wellwoman goods have a wide range of vitamins, minerals, and micronutrients to meet the needs of women. There is a Wellwoman product for every woman, from multivitamins to formulations made for a specific need.
2. Quality assurance: Vitabiotics, the business that makes Wellwoman, is a well-known brand that is known for making high-quality supplements that are made using science.
3. Specialized Support: Wellwoman supplements are made for different times of a woman's life. There is a Wellwoman product to help you whether you are trying to get pregnant, are having a baby, or are going through menopause.
Some Wellwoman products, like Hairfollic and Wellwoman Max, help your hair, face, and nails stay healthy, which is also good for your appearance.
4. Sports Nutrition: Wellwoman Sport gives busy women the nutrients they need for a healthy, active lifestyle, such as energy release, immune system function, and healthy muscles.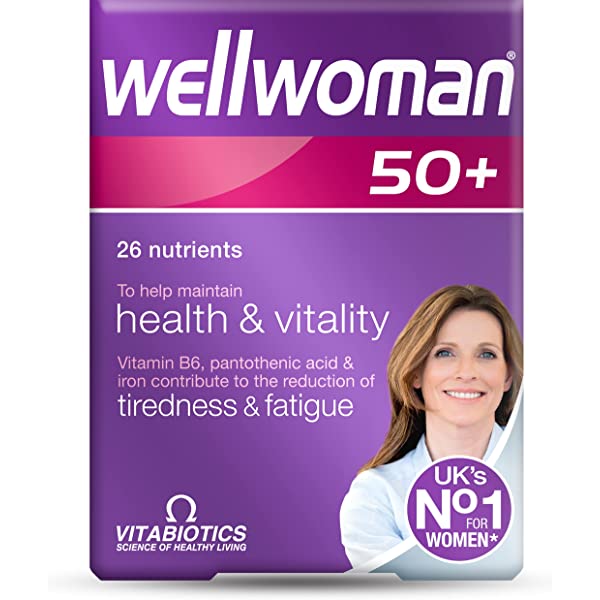 How to Pick the Best Wellwoman Supplement
Follow these tips to get the most out of your Wellwoman supplement:
1. Assess Your Needs: Think about your age, amount of activity, and specific health concerns to figure out which Wellwoman product will best meet your needs.
2. Consult a Health Care Professional: Talk to a health care professional, like a doctor, nutritionist, or chemist, before you start taking any vitamin to make sure it's right for you.
3. Follow the Recommended Dosage: Always follow the advice on the product's packaging for the recommended dosage to make sure it works well and is safe.
4. Combine with a Healthy Lifestyle: Supplements can give you vital nutrients, but it's also important to eat well and exercise regularly to support your health and well-being as a whole.
Conclusion
Women in Ghana can support their health and well-being easily with Wellwoman products. Wellwoman has become a popular choice for people who want high-quality, targeted supplements.
This is because it has a wide range of goods that are made to meet the specific needs of women. Now that you know how much Wellwoman products cost and where to buy them in Ghana, you can make an educated choice and start taking care of your health right away.