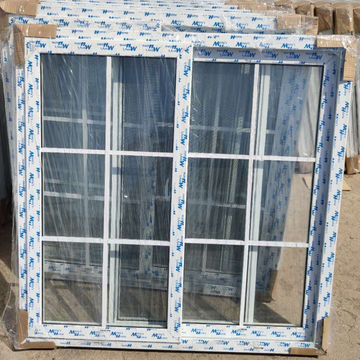 UPVC Windows Prices In Ghana
If you are reading this article, then probably you are looking to install UPVC windows in your new home. Maybe you might be thinking how much will it cost me to do it? Well, that is why you should keep reading this post.
In this article, I will be taking you through the prices of UPVC windows in Ghana. But before we do that, let's learn something small about UPVC windows.
What To Know About UPVC Windows
Sometimes known as uPVC or PVCu, uPVC is a type of plastic. It's a long-lasting building material that's frequently used to replace painted wood in window frames. Because it is rigid and not flexible, it is also known as rigid PVC.
But there is a difference between UPVC windows and PVC windows. The usage of plasticisers distinguishes these two types of plastic: PVC contains plasticisers, whereas uPVC does not. uPVC, on the other hand, is robust and rigid, making it ideal for window frames and pipes.
Why You Should Use UPVC Windows
Low Maintenance: Unlike natural materials, which require regular sanding, varnishing, and repainting, UPVC is a low-maintenance material. UPVC windows and doors can survive for decades without showing signs of wear and tear; the only maintenance required is a good wipe down with soapy water to avoid discoloration and remove grime or filth.
 Durability: The material is extremely durable, so the frames can withstand the harshest weather and are resistant to rot and rust, which is especially beneficial for homes near the sea, where excessive salt content can be a concern. The UPVC coating also protects against ultraviolet (UV) radiation, preventing the material from fading when exposed to the sun for lengthy periods of time.
Security: Any window or door installation must prioritize the security of a property or residence. This is why UPVC exceeds expectations with an ultra-light yet durable frame that, when combined with a variety of locking combinations and a double-glazed piece of glass, will keep an intruder out.
Ventilation: UPVC windows are available in a variety of window styles to provide an excellent ventilation system and airflow into a room. The 'tilt and turn' window layout, which consists of a two-window structure that may open in two different directions to provide draft-free ventilation, is an effective window configuration.
Prices Of UPVC Windows In Ghana
In Ghana, UPVC windows sell currently in the market for GH¢ 800 or GH¢1000 depending on the brand. Imported UPVC windows are more expensive than locally manufactured ones due to their quality.
Where To Buy Your UPVC Windows
You can get your PUVC windows across various renowned shops and websites in the country, such as Jiji, Ghanabuysell, tonaton, etc.
We hope that this article has provided you with a general overview of UPVC window pricing in Ghana. Don't forget to tell your friends and family about our website so they can benefit from the information, and don't forget to read our other articles since we have more in store for you.