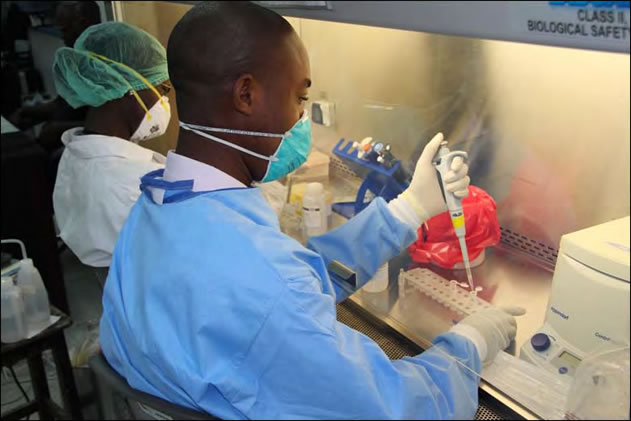 UDS Doctor of Medical Laboratory Science
If you are reading this article, then you are probably aspiring to be a medical laboratory scientist. This article will help you make your aspirations a reality.
This article will give you information on the requirements and enrollment on Doctor of Medical Laboratory Science at the University of Development studies.
What To Know About Doctor of Medical Laboratory Science
Medical laboratory sciences (sometimes called medical technology or medical laboratory science) is a biology/chemistry-based bachelor's degree that prepares students for hospital labs and clinics, forensic labs, veterinary clinics, and industrial research labs.
UDS is one of the best schools in Ghana, offering Doctor of Medical Laboratory Sciences (MLS.D) courses.
As you read further, you will find out how to apply as a Doctor of Medical laboratory science student at UDS and other interesting things about the course.
Admission / Entry Requirement
Graduates of related fields like as biochemistry, anatomy, physiology, and microbiology, among others.
Applicants with a minimum of credit passes in Biology, Chemistry, and Physics, in addition to the aforementioned 5 "O" level 5 credit passes including Mathematics, English in a maximum of two sittings, may attend the Program in Year Two after completing an assessment examination and interview.
Applicants with Medical Laboratory Technician (MLT) Diploma and HND in Science Laboratory Technology that have at least 6 WASSCE/SSSCE credit passes) above may enter the Programme in Year Two after passing an assessment examination and interview.
Top-Up Programme for 2-Years into MLS.D (Fee Paying only)
After completing an assessment exam and interview, graduates with a Bachelor of Medical Laboratory Science or a Bachelor of Science in Medical Laboratory Science may enrol in the Program in Year 5 (2 years).
Applicants for the 3-year BSc Nurse Practitioner program or the 2/3-year BSc Nursing/Midwifery program must be registered nurses or midwives with a diploma or state registered nurse certificate.
Note: Applicants without three (3) years of working experience are advised not to apply.
How To Apply
Visit the University of Development Studies website (https://uds.edu.gh/) and apply today if you meet all the requirements stated above.
Conclusion
We hope this article has served its purpose of giving you a general idea about how to apply as a Medical laboratory science student at the University of Development studies. Keep checking out the website for educative articles such as this because we have more in store for you. Also, don't forget to recommend our site to friends and loved ones from whom this piece might benefit.