Tyra Banks Siblings: how many siblings does Tyra Banks have? Meet Devin Banks, the elder brother of Tyra Banks.
Tyra Lynne Banks is a renowned American television personality, model, actress, writer and producer born on December 4, 1973 in Inglewood, California. She started her modeling career at the age of 15 while in Immaculate Heart High School in Los Angeles and today is one of the 17 models to be given the legendary supermodel status by MODELS.com.
She became one of the world's highest earning models in the early 2000s and in 2003 crested the successful reality show, America's Next Top Model. She was the executive producer and a presenter of the show since it started till 2017.
Banks is also well known for shows like "The Tyra Banks Show" (2005-2010), "FABLife" (2015), America's Got Talent (2017-2018), and many others.
She has also starred or appeared in a number of films and TV series/sitcoms such as The Fresh Prince of Bel-Air (1993), Higher Learning (1995), Halloween: Resurrection (2002), Glee (2013), etc.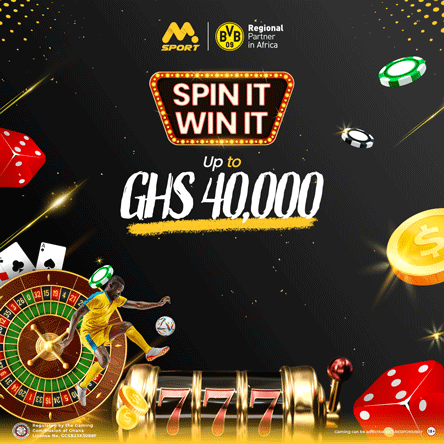 Tyra Banks Siblings: Meet Devin Banks 
Tyra Banks is the second and last child of her parents, Donald Banks and Carolyn London. She has an older brother named Devin Banks of the US Armed Forces.
Devin Banks was born in 1968, five years before the famous television personality, model, actress and producer. He was an Air Force First Lieutenant back in the day but it's not clear what he is doing at the moment.
He served in the Air Force for over 15 years.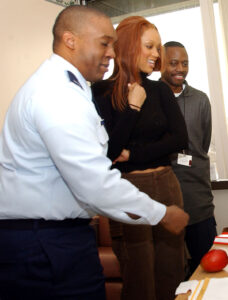 Devin and Tyra were more like rivalries while growing up and they remained as such for about 25 years. And the reason is simple, Devin was basically jealous of Tyra because of the treatment she got from their parents while he was given a harsher treatment.
His anger towards his father for the beatings he was subjected to played a key role in his "hate" for Tyra at the time. However, as they grew up, they became the best of friends.
The two opened up about their relationship on "The Oprah Winfrey Show" in 2000. He's is what Devin said "It was certainly right, absolutely, for about 25 years. I'm profoundly ashamed to say that but I tormented her for about 20, 25 years."
"it was my mission in life. I was actually projecting and displacing a lot of anger, teen angst, and so forth onto her. She was vulnerable and it was easy." he revealed.
He added that, "I felt my father was trying to rear me to be more macho and masculine but it'd hard to explain to an adolescent that the disparity of treatment and the division of labor thing is to make you more of a man." Thankfully, Tyra and Devin are now very good friends/siblings since Tyra was 25 years old where she was able to stand up to her brother in an argument that made him realise she was a big girl after all.
The siblings visited injured service members at Walter Reed Army Medical Center on December 19, 2003 in an attempt to lift their spirits.
How Many Siblings Does Tyra Banks Have? 
One. Tyra Banks has only one sibling, an older brother named Devin Banks born five years before her.
He was an Air Force First lieutenant.
Who Are Tyra Banks Parents? 
Tyra Banks and her elder brother, Devin were born to Donald Banks and Carolyn London. However, they divorced when Tyra was only six years old.
Her father was a computer consultant whereas her mother was a medical photographer.