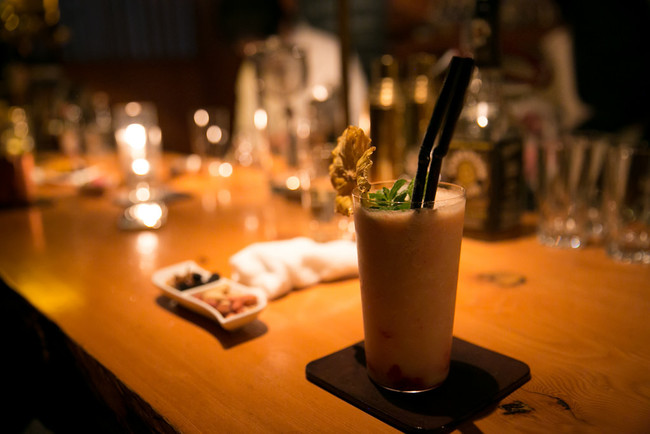 Top Places To Hangout In Kumasi
Kumasi, dubbed "the city that never sleeps," has grown to be a very dynamic metropolis, with the bulk of its urban residents looking for new venues to hang out and unwind in the evenings or on weekends.
Many people who used to visit the city a few years ago remember the bustling streets of Bantama. However, the same cannot be said today, as the once bustling streets appear to be deserted, with little activities taking place.
As a source of information on Kumasi and its entertainment, the increasing youth prefer new hangouts.
Below Are Top Places To Hangout In Kumasi
Watch And Dine Cinema
Because practically every hangout in Kumasi is a restaurant, we think it's only fair to include Watch And Dine Cinema among the top three things to do in Kumasi.
The deluxe cinema, which is located in the Kumasi City Mall, a one-of-a-kind and first-of-its-kind in West Africa, offers a fresh experience to movie fans who have long wanted to see their favorite films in the comfort of a cinema rather than the customary hotel and conference rooms.
You never miss a sound or a sight as you feel immersed in the film thanks to superior acoustic sound and richer 3D vision.
It's not just a movie theater; it's also a restaurant where you can eat your favorite dish while watching a movie.
Ike's Cafe & Grill
Who would have guessed that the Kumasi Cultural Centre would have such a large room for a restaurant and a place of comfort? I mean, it's something I'd never considered before, but it's here now.
It's a fantastic place to spend time with family and friends. With a very traditional setting and a vast fish pond, one may not only relax and enjoy the atmosphere, but also choose which catfish they want grilled for them. Yes, you've had the "point and shoot" experience.
Unlike many other establishments with pricey things, Ike's Cafe & Grill, located inside the Kumasi Cultural Centre, does not require a large sum of money to have a wonderful time with family and friends.
Again, we would recommend this location to a responsible young adult in the family who enjoys hanging out in a cool environment. The children are not forgotten, since they are also catered for.
Security is also excellent.
Remember that they have a number of TV screens throughout the venue where you can watch the latest EPL or Champions League match.
Ol 'Lady Sports Bar & Lounge
Ol' Lady Sports Bar is a new baby for many who know New Orleans near the Miklin Hotel in Kumasi.
Ol' Lady is definitely that spot where you are most likely to meet likeminded persons, especially from the many tertiary schools around. It is recommended for the really funky dudes (young and sexy) who prefer to hang out and unwind over weekends.
In condominiums, there are beach-style reclining seats and comfortable stools in the main lounge. More than 20 wall-mounted televisions broadcast live sporting events while you sip handcrafted cocktails.
If you want to spend some time with your lover, the Cabanas can be the place to go.
From 10 a.m. to midnight, O'lady Sports Bar is open.
Other Hot Spots
The Basement Bar & Lounge
Vienna City Kumasi