You have visited this page probably because you want to become a makeup artist.
We assure you that you are at the right place.
Makeup in Ghana has been on a high demand over the past 3 years.
Every lady wants to look stunning on their wedding day, birthday and of course regular days.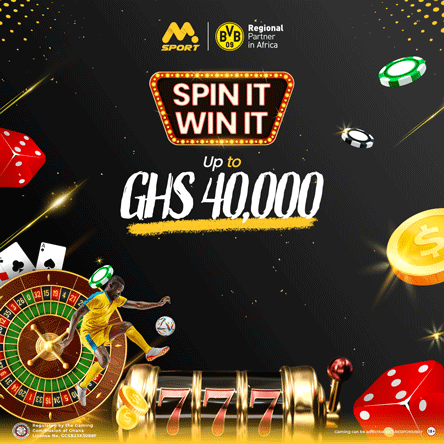 Makeup artists are also on high demand due to the number of people willing to make themselves up.
Gone are the days where makeup was only meant for women. Now, men also apply makeup that suits them.
If you want to become a professional make up artist in Ghana, you are required to acquire training from a professional makeup school.
In this article, I have compiled the accredited makeup schools in Accra, Ghana, the courses they offer and the tuition fees of each of them.
Have a look through all the schools listed here, compare them, make your choice and apply accordingly.
If you need professional advice on which school you want to attend, kindly contact us on 0203256997.
Are you ready to see the top makeup schools in Accra?
Below is the compiled list of the best makeup schools in Accra, Ghana.
NB: The list is not arranged in any particular order.
2ND Image International School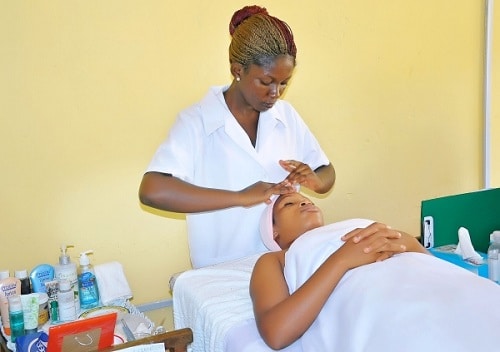 2ND Image is a leading name in Makeup and beauty education. It offers a wide range of courses that prepares students for the growing beauty industry.
2ND Image has certificate courses for JHS Leavers, SHS leavers, graduates, and even postgraduates.
Courses offered at 2nd Image international makeup school are listed below.
Hair and Beauty

Beautician

Hair braiding

Manicure and pedicure

Basic barbering

Grooming and personal enhancement

Dressmaking

Beauty specialist

Hair dressing

Cosmetology

Facial therapy

Body massage

Master hair class

Fashion and clothing

Fashion and design specialization

Spa therapy

Spa and saloon management

Fashion
To offer any of the courses above, visit and apply at www.2ndimageghana.com
Gh Cosmetology.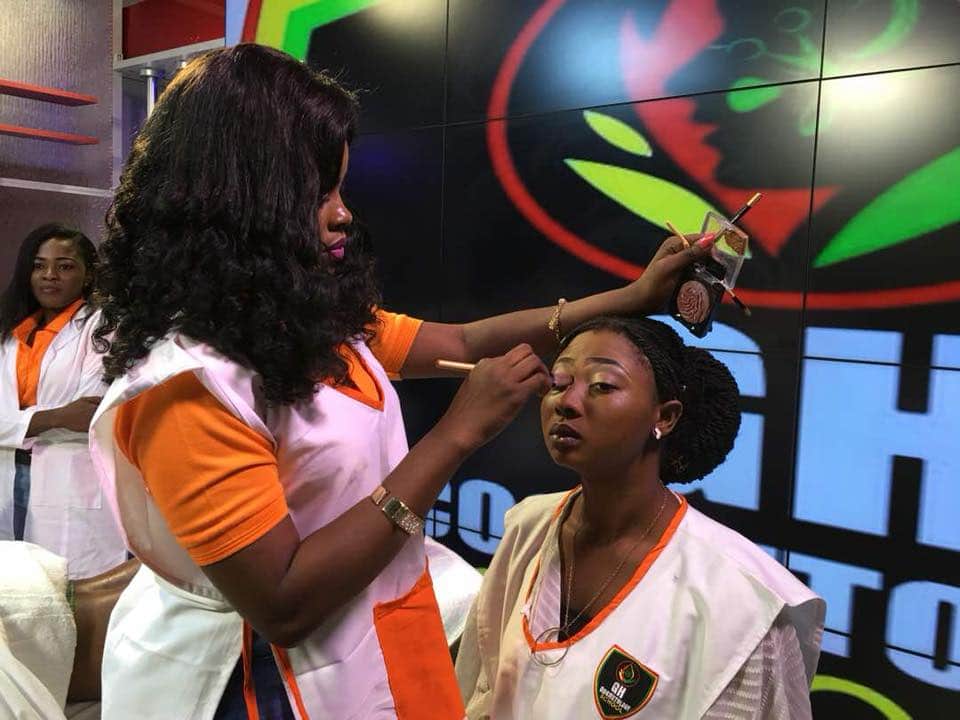 GH cosmetology is dedicated to building the future of well trained and professional makeup artists for the African continent.
They offer professional makeup programs and short courses as well.
It is one of Ghana's renowned professional makeup training school with high quality education.
Courses available at GH Cosmetology include cosmetology, beauty therapist, massage therapy, hairdressing, nail technology, hairdressing, and other short courses.
Get more info about the application process HERE. 
FC Beauty college.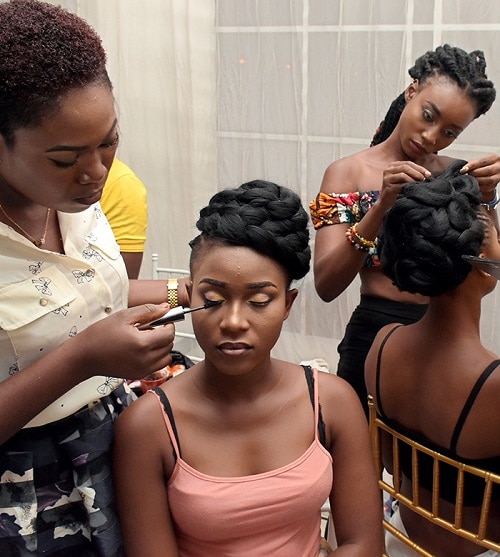 FC Beauty College is a premier provider of quality education in Beauty Therapy, cosmetology and hairdressing in Ghana.
The school is duely accredited by the National Accreditation board, Ghana. The institution is fully pledged in offering fashion solutions to all students.
This is the list of the makeup schools we have at our disposal now.
Kindly keep on visiting us for updates. Share this with your friends who have dreams of becoming makeover artists.