Jewellery Shops in Ghana.
In this post, we bring to you the jewellery shops in Ghana where you can buy authentic jewellery at affordable costs.
Jewellery are products that are worn on the body to enhance beauty. They are worn especially during special occasions like weddings, parties, functions and so on.
There are quite a number of jewellery shops in Ghana that make beautiful and quality jewellery suitable for various occasions and age groups.
---
Here are a few selected jewellery companies in Ghana :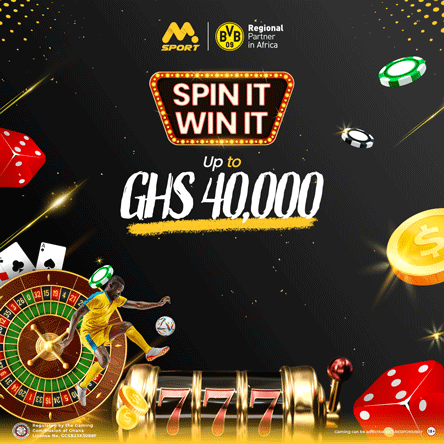 EMEFA JEWELLERY
This company is owned by David Apim-Tetteh who is a professional jeweller. Emefa jewellery was registered as a limited liability company in 2003.
The company aims to produce high quality symbolic African jewellery. Emefa Jewellery repairs gold and silver products and polish jewellery of its customers.
They produce items like rings, bracelets, bangles, anklets, chains, necklaces and so on.
They are available from Monday to Saturday, from 10:00am to 7pm.
Locate Emefa Jewellery  2km down Atomic Haatso road, Accra.
Ghana Post GPS Address: GE-281-0047.
Contact them on : 0302 502 498 / 0555 898 418 / 0277 562 188.
---
ASANSKA JEWELLERY LIMITED
This company was made a private one in 2004 and are permitted by Registrar General Department of Ghana to be involved in:
Producing and selling quality jewellery, small scale mining, gold refinery, gold export, offering consultation on mining machines, help in the supply of machines and smelting of gold.
They are available from Mondays to Friday, from 8:30am to 5pm and on Saturdays from 8:30am to 2pm.
Asanska jewellery head office is located the Royalt Castle Road (ATTC Road), Kokomlemle, near Unibank.
Contact them on any of these lines : 0244 333 366 (C.E.O) / 0242 975 439 (General Manager) / 0244 046 305 (Metallurgical and Export Services).
---
CITY GOLD
They are involved in the finishing of rings, be it wedding rings or fancy rings, earrings, cufflinks, bracelets, chains and many others. You can find them at the Makola night market, Harmattan Avenue, Accra.
They are available from Monday to Saturday, from 6:30 am to 5:30pm.
Contact them on: 024 233 9095 for more information.
---
MILANO JEWELLERY
This company has been in existence for over thirty years and makes unique Italian jewellery designs. They are one of the best jewellery companies.
Milano jewellery seeks to satisfy customers with quality and service at competitive prices. They are available from 9:00am to 6:30pm from Mondays to Saturdays.
Locate them at: Osu Oxford Street, near Planet Kebab, Accra.
Contact them on: 0279 777 771.
Email them at: [email protected]
---
MORGAN JEWELLERY
Morgan jewellery deals in gold diamond and silver. They make wedding bands, gift items, engagement rings, wedding sets, men jewellery and baby jewellery.
They work from Monday to Friday from 10:00am to 5:300pm and on Saturdays from 11:00am to 4:00pm.
Locate them at Main Oxford Street, near Sama Firma Former Osu Food Court, Accra.
Call them on: 0234 343 434.
Email them at: [email protected]
Visit their website: www.morgantouch.com
---
Every now and then, different occasions come up and you need to be present. The thought of what jewellery would match your outfit also comes up.
No need to ponder too long because if only you are willing to get a new set of jewellery, you can make your way to any of the above mentioned jewellery shops or make enquiries from them by calling their lines.