Christmas is almost here and regardless of the Covid'19 pandemic you are still making plans to go and chill somewhere away from home.
Are you thinking of Islands? Do you want an African Island? Then you are at the right place. In this post, you will find top Islands in Africa to visit this Christmas.
Anytime Africa comes to mind, people think of the deserts, deep forests, the savannahs and jungles. But the continent is also a home for most stunning islands and best beaches in the world.
The Islands are mostly found at the coast of Africa and are some of the must-visits in the world.
If you are looking for stunning Islands with white sand beaches, beautiful scene, outstanding marine wildlife, warm oceans, palatable cuisines, architecture and  several activities and more, then find it here. Right in Africa.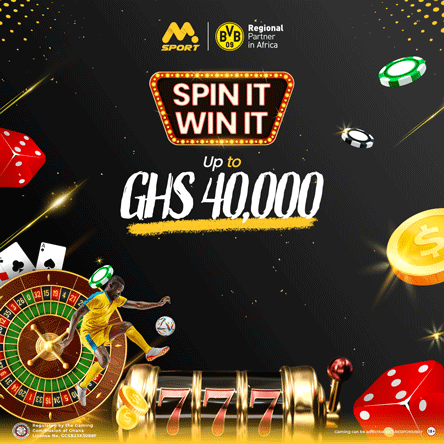 Here is our selection of top Island in Africa to visit this Christmas.
Mauritius
Mauritius is one of the best and top and multicultural Islands one can ever visit in Africa. It is located in the Indian Ocean.
It existed even when the Dutch arrived in Mauritius in 1598, and when the French also came five years later in 1751 and followed by the British who were there until Mauritius had independence.
Mauritius is very famous all over the world because they are the only natural habitat we know has the extinct fossil.
The Island of Mauritius is multicultural and bursting with colors. Although it has a white sand shore, it is more than a beech.
The place has craggy mountains, rich green rain forests. It has a silva-like waterfalls and different delicious cuisines from all over the world.
Anytime you visit and you are tired of beaching, don't worry a bit, because there are several activities to enjoy.
Mauritius is one of the best places for kitesurfing and windsurfing. Mauritius can be your choice and it will be nothing but fun, relaxing and memorable.
Lamu Island, Kenya
Culture lovers are recommended to visit for Lamu in Kenya, East Africa. You will be amazed at the things Lamu Island in Kenya has to offer.
In history, they are considered one of the best preserved and oldest Swahili settlements in Kenya. At Lamu Island, you will feel and see cultures that were being performed as far back as the 8th century.
There are impressive merchant houses, donkey carts and beautiful old port. Lamu Island is a UNESCO Heritage Site and its a peaceful seaside village.
Lamu Island id free of cars and it is surrounded by the Indian Ocean. The place is full of Swahili architecture with timber buildings made also with coral stone and more.
Bazaruto Archipelago, Mozambique
The Bazaruto Archipelago is off the coast of Southern Mozambique. This Island is such a paradise for different experiences. It is one of the beautiful Islands you can visit for this Christmas.
Though most of it is a protected park, you can still wonder at the protected coral reefs, swim with dolphins and ride on horses down the white sand beaches.
There are underwater species like various colorful fish, dolphin, whale sharks, manta rays, mackerels and more. You will have the opportunity of swimming with these species and also get to enjoy prawn.
If you really love oceans, Bazaruto Archipelago at the Southern of Mozambique is a choice you should consider.
Nosy Be Island, Madagascar
Nosy Be Island is a small island which is 8km/5mi off the northwest coast of Madagascar. It is a perfect place for tourist who wants to wind up a journey through Madagascar.
It attracts several visitors all through the year. The Island is a volcanic Island which has serene resorts, clear greenish blue waters and toothsome dishes , mostly seafoods from their restaurants.
If you need to relax at a cool and refreshing place during this Christmas, then Nosy Be is a choice.
Praslin Island, Seychelles
Praslin Island at Seychelles has some of the world's most beautiful beaches. Choosing a Seychelles Island is very foxy, but Praslin Island is a home and resting place for most tourists.
This Island has about 6500 inhabitants and it is the second largest in the Seychelles. It has a UNESCO- protected such as the Vallee de Mai which has numerous huge coco de mer palms.
Tourists from all walks of life make their homes in the Praslin Island. Praslin Island has many beautiful beaches with white sand such as Anse Georgette and Anse Lazio that can enjoy.
Visitors do enjoy bird watching in the Islands beautiful tropical forests and visit the Vallee de Mai Nature Preserve where vanilla orchids can be found.
There are accommodations for everyone, from those who opt for low priced to high priced ones. But of course their prices are reasonable.
Réunion Island
The Réunion Islands is located in a French region off the coast of Africa. It is definitely part of the European Union.
This Island is one of the most beautiful Islands in the world and Majority of the Inhabitants are French citizens. Hiking lovers can give Réunion a try.
It's famous Piton de la Fournaise is an active volcano that is allowed for hiking, if only it has not broken out yet.
There are other several hiking trails. Réunion has a stunning waterfalls, lava tunnels and its sandy beaches. At Réunion, you will get mouthwatering dishes and some French pastries.
Sal Island, Cape Verde
Cape Verde is one of the countries that has several Islands in Africa. There ten Islands in Cape Verde and Sal is the most visited. Cape Verde is in the North Atlantic Ocean.
Sal has it name from the olden days salt trade and there are still salt flats at the Island the you can go see. Sal means salt in Portuguese and it is one of the Archipelago's most beautiful Islands.
Sal is the most popular among the 10 because of its golden beaches and its easy accessibility. Santa Maria is the main town of this stunning Island, with long beaches and amazing restaurants that serve toothsome cuisines.
There are several bars and live band music shows. Visit and have an amazing experience.
Zanzibar Island, Tanzania
Zanzibar Island is found off the the coast of Tanzania. It is one of Africa's well-known Islands with stunning features.
Zanzibar is rich in culture and history, talking of the Stone Town which is a UNESCO World Heritage  Site. The place is made up of African, Europe, Indian and Ottoman influences.
When you visit, you will have the opportunity to see the amazing Arab houses and ornate wooden doors, old Fort and many more.
Zanzibar Island can boast of amazing and stunning beaches and delicious eatables.
São Tomé and Príncipe Islands
There are two Islands that forms the São Tomé & Príncipe. One is the São Tomé Island, which is the largest Island amongst the Portuguese-speaking country.
Popular activity found at São Tomé is snorkeling and diving, in unmapped waters. It has cool and peaceable villages one can have a stroll and wander around.
There, you will also find the chocolate manufacturing factory which produces tasty chocolates and world class coffee.
The other Island is the Príncipe Island. It is the smaller Island as compared with São Tomé Island and it is inhabited by 7,000 inhabitants.
Príncipe Island is one that has gained international recognition. The Island has outstanding jungle and serene beaches.
Mohéli Island, Comoros
Comoros is a small country that are made of three Islands. Among the three Islands, Mohéli is the smallest. Mohéli hosts the country's only national park, the Mohéli Marine Park.
The wildness makes the beauty id this Island, but it is undeveloped with few inhabitants and have not much facilities. One can snorkel with turtles and admire the stunning colorful coral reef. You can also find dolphins and whales at the shore.
All these species are protected species. If you don't want crowded Islands full of tourists, you can check out Mohéli Island.
Djerba Island, Tunisia
One of North Africa's admired Island is the Djerba Island which is located off the coast of Southern Tunisia. Tourists know this Island very well.
The Island that has more peaceable country sides also has stunning white sand beaches, delicious cuisines and range of activities.
There are beautiful animated beach resorts to behold. People in the area speak the Berber language.
Chief's Island, Botswana
One of the biggest Okavango Delta Islands is the Chief's Island. Do you love Safari? Or going hunting? If yes, then this Island will suit your need.
It has a wide fertile plains that hunting and game viewing occasions take place. When you visit the Chief's Island, you will see the Elephant herds, Impala, Zebra and red Lechwe which are all over the Island.
So beautiful to behold. There are water animals like crocodile and hippos.
Mumbo Island, Malawi
Mumbo Island is an unpopulated Island and a romantic one for that matter. It is only about 1 kilometer in diameter and quite small.
Private tents are there for night visitors. There are snorkeling and diving activities that is done in the waters of the Lake Malawi. There are hidden coves that is suitable for kayaking.