In this post, I am going to take you through top 10 trusted real estate companies in Ghana currently. So if you are you looking for land or a home to buy? Or looking for an apartment to rent? then this is the right place to be. 
Before we look at these trusted real estate companies in Ghana, let's first educate ourselves more about real estates especially in Ghana. 
About Real Estate In Ghana 
Land and the permanent improvements that come with it, such as buildings, utility systems, fixtures, roads, and so on, make up real estate. 
The real estate business in Ghana has been gradually growing steadily over the past two decades, and has recently witnessed even more expansion with the addition of several developers.
Despite its good intentions, this tendency has raised a number of concerns among practitioners and clients. Some of the issues are member regulation and practice standardization by organizations like the Ghana Real Estate Developers Association (GREDA).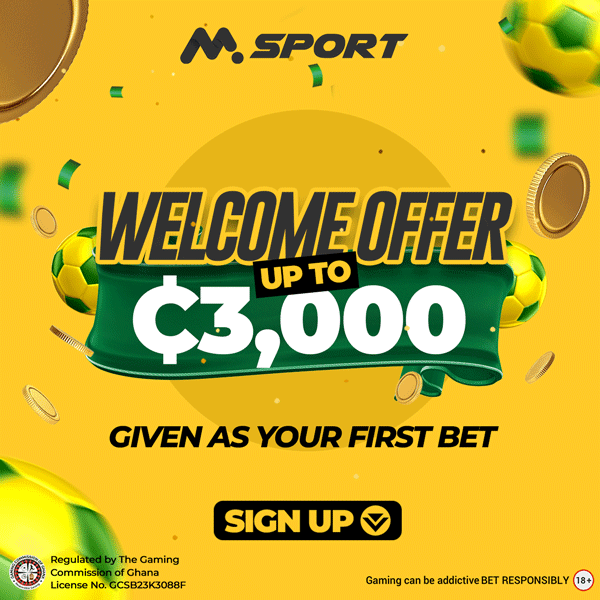 As a result of this predicament, customers are faced with the task of determining which of the many real estate developers are professional and customer-focused in a way that they can trust and have confidence that they can get value for their money in their real estate investment.
But, if you are reading this article then this won't be your problem anymore because it is because of these problems we prepared this post to assist you in understanding the possibilities available from Ghana's most reputable real estate companies.
Now that we have got all the introductions out of the way let's look at our top picks for the 10 most trusted real estate companies in Ghana. 
Top 10 Trusted Real Estate Companies In Ghana
1. Yousort World Company Limited
Yousort World Company Limited is a reputable real estate firm in Accra, Ghana, that is noted for its originality, innovation, and people-oriented approach to offering high-quality service and exquisite residences to people, particularly in the diaspora.
Yousort World Company Limited's concept is based on the belief that your home is your wealth, thus they make sure you get the most bang for your buck. Yousort deals in sales of properties, property management, construction, maintenance, and many more.
So if you need a land for residence, farmland, land for a resort, or for a hotel/hostel, then Yousort World Company Limited is your best bet. 
Yousort City, a major beachfront residential project of Yousort Company Limited is currently under development at Gomoa Dago which is just 55km away from Accra. So hurry up and grab your spot today so you don't miss out on this massive development. If you are in the diaspora and you want a beachfront property in a very serene environment then this is your chance. 
Call Yousort World Company Limited on 0200194141 to secure your spot or visit their website at www.yousortworld.com for answers to all your questions. 
Watch the video below: 
2. Trasacco Estates Development Company Ltd
Trasacco Estates Development Company Ltd is a Turkey development company with strong in-house design and construction teams dedicated to raising the industry's standards for quality and innovation. Their service is based on originality, innovation, and the use of strong design concepts.
Currently working on a variety of projects, including master planning, luxury flats and mansions, mixed-use developments, hotels and resorts, and interior design.
Villaggio Vista, Adinkra Heights, and Villaggio Primavera are their Accra developments.
3. Devtraco Plus
Devtraco Plus must be included in any list of Ghana's top and most reputable real estate firms. It is a real estate industry leader and trusted real estate developer with three decades of experience in offering professional service to its clients, having evolved from the well-known Devtraco brand.
Some of the development of Devtraco Plus include; The Pelican Hotel Apartments, Acasia apartments, Acasia townhomes, and Henrietta's Residence. 
4. Imperial Homes
Imperial Homes is regarded as one of the most dependable pacesetters and leaders in the luxury home market. Their passion is to provide their consumers with high-quality homes as well as assistance and customer care.
Imperial Homes has built a team of dedicated and well-resourced specialists and tradesmen over the years to deliver a variety of real estate solutions to their consumers, ranging from residential to commercial and retail buildings.
Some of their development include; Adelaide vista at East Legon, Rangoon residence at Cantonment, Lincoln Court at Cantonment and Danziger apartment at Osu.
5. Goldkey Properties
With over 20 years of experience in the real estate sector, Goldkey Properties has earned a reputation for excellent design, attention to detail, luxury, and security.
These are the guiding principles that underpin all of Goldkey Properties' initiatives. Customer satisfaction is their driving force, and they strive to provide top quality on residential and commercial complexes by maximizing space and reflecting the Ghanaian way of life.
Some of their developments include; Cantonments city apartment at Cantonments, Hammond Court at Cantonments and Asafu Agyei's place at Airport Residential.
So the above mentioned are our top 5 picks, the rest include:
6. CapeMay Properties
7. DP Group Homes
8. Earlbeam Realty
9. Denya Developers
10. Clifton Homes
Thank You for reading this post. Don't forget to recommend our site, Ghana insider, to your friends and family who might also profit from the information on our website, and check out our other articles because we have more information to bring to you via your devices.
I believe you have any comments or suggestions to drop about this article, kindly make use of the comment box below and reach us for more discussion.
Ghana insider is on the mission to give you insightful knowledge about anything in Ghana; Latest Entertainment news, General news, insurance, banks, mortgage, Farming, product pricing, food, business, and more.