In this guide I bring you a comprehensive list of toning creams in Ghana without hydroquinone.
Hydroquinone is a no for me due to its effect when applied to the skin consistently. Hydroquinone can cause permanent damage to the skin when abused.
So, how does one tone the skin in a safe and effective way?
We present to you our favorite skin toning creams that have no hydroquinone.
Before we look at the list, let us know the basics.
What is hydroquinone? (Brief)
It is a chemical which bleaches the skin. It is mostly found in creams, emulsions, gel or lotion.
Although harmful to the body, people may use hydroquinone to treat hyperpigmentation skin conditions.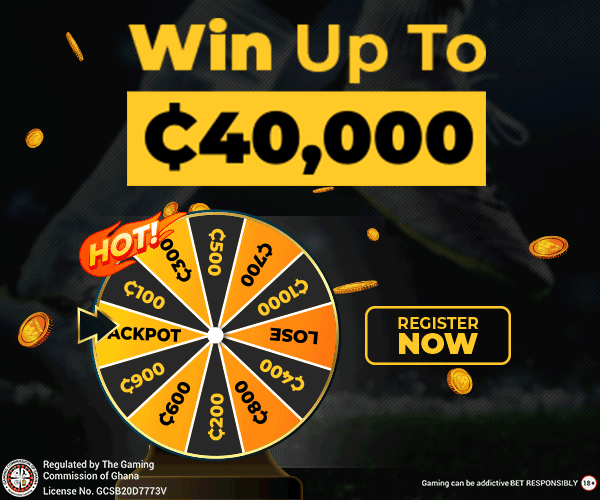 The best toning creams without hydroquinone
Nivea Body Lotion Whitening Even Tone UV Protect
This body lotion is suitable for al skin types. It repairs dull and damaged skin and helps tone the skin. This toning cream has no hydroquinone but helps brightens the skin with its concentrated natural Camu extracts and Acerola Cherry, which offer up to 40 times higher Vitamin C.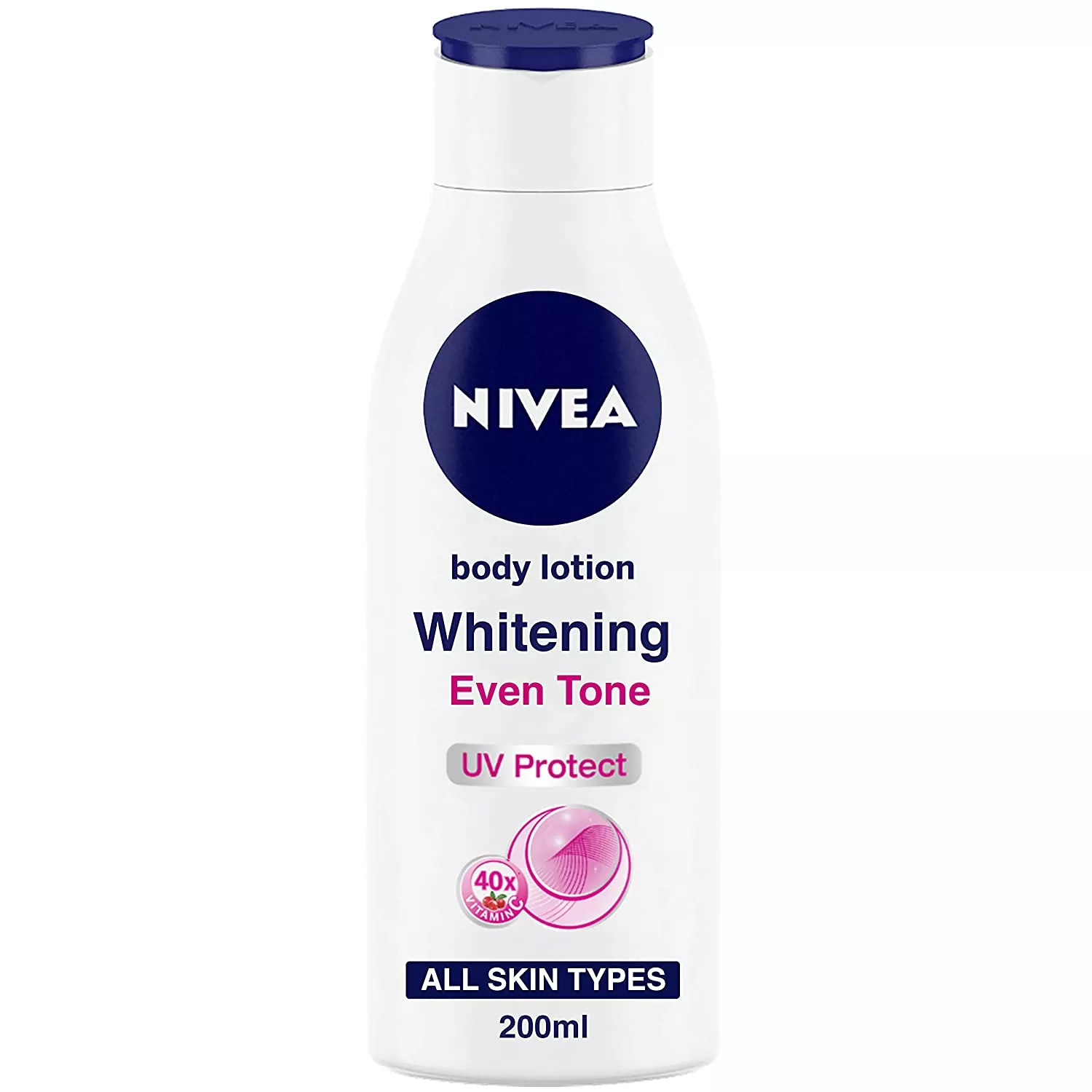 If you need an evenly toned skin, buy the Nivea Body Lotion Whitening Even Tone lotion, which is filled with lots of Vitamin C.
Gives an evenly toned skin

Protects from sun damage

Repairs damaged skin
Nivea Natural Fairness
This skin toning cream is a lightening formula that contains glycerin and vitamin e which intensely moisturizes the skin. It also protects the skin from the darkening sun rays with its liquorice extract.
A consistent use of this cream leaves your skin visibly clearer/fairer, evenly-toned, radiant and well protected all day long.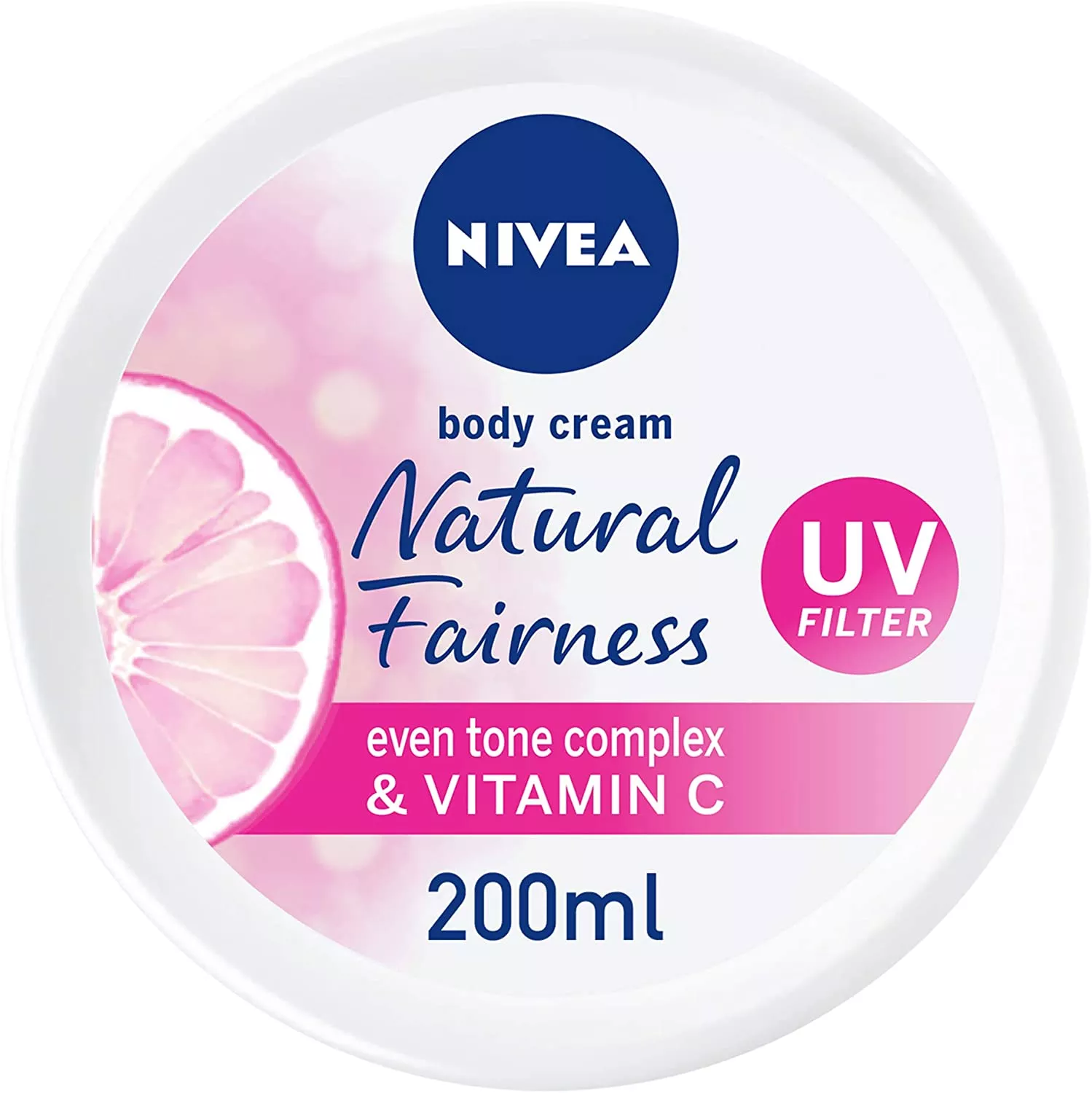 You should note that, though, this cream tones your skin, it does not contain any hydroquinone. Visit any cosmetic shop near you and get yourself this toning cream.
Dove Fairness nourishment body lotion
This amazing skin toning cream is designed for normal skin to maintain fair skin and ensure an even tone all the time. It protects the body against unwanted spots and extraordinary redness.
MELADERM SKIN LIGHTENING CREAM
FAIR AND BRITE fair and Brite Cream
Bismid Whitening Cream
AMBI ambi fade lightening cream
CARO WHITE LIGHTENING BEAUTY
CARO TONE BRIGHTENING CREAM
LOTUS HERBIES SKIN AND BRIGHTENING
eXTREME BRIGHTENING AND SKIN RADIANCE
JERGENS FAIRNESS CREAM
Pixi Vitamin-C
Antipodes Manuka Honey Skin Brightening Day Cream
Intraceuticals Opulence Moisture Brightening Cream
Murad Environmental Shield City-Skin Overnight Detox Moisturiser
SK-II Cellumination Deep Surge EX
Clinique iD
ZetaWhite
Amoils H-Age Spots formula
Illuminatural 6i
Skin Bright
Skinceuticals Advanced Pigment Corrector
Frequently Asked Questions
How can I lighten my skin without using hydroquinone?
You can achieve this by using any of the creams listed above. Always make sure you are aware of the ingredients in the creams above especially if you have allergies.
Which cream is best for fair skin?
I personally use Nivea natural fairness. You can also try any of the above creams to see the effect on your skin.
Other useful links
List of creams that contain hydroquinone
List of banned skin lightening creams
Fair and white cream without hydroquinone