Apsonic Motors is a well-known company in Africa that makes bikes and tricycles. The Apsonic Zone 1 is one of their most famous products. It is a powerful and affordable motorbike made for everyday use.
In this piece, we'll look at the Apsonic Zone 1's full list of features, as well as its price in Ghana and where you can find this very popular motorcycle.
Full Specification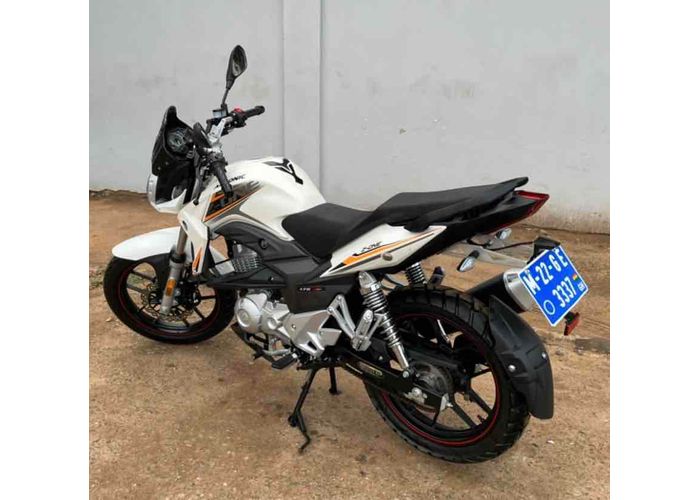 Engine and Transmission: The Apsonic Zone 1 has a 110cc, single-cylinder, 4-stroke, air-cooled engine. This dependable engine can make a maximum of 5.5 kW of power at 7500 RPM and a maximum of 7.5 Nm of torque at 5000 RPM. A 4-speed manual transmission is paired with the engine to make gear changes smooth and quick.
Fuel System and Efficiency: The Zone 1 has a 3.5-liter fuel tank and a carburetor fuel system. This motorcycle is known for how well it uses gas. It gets about 70 kilometers per liter, which is an amazing number.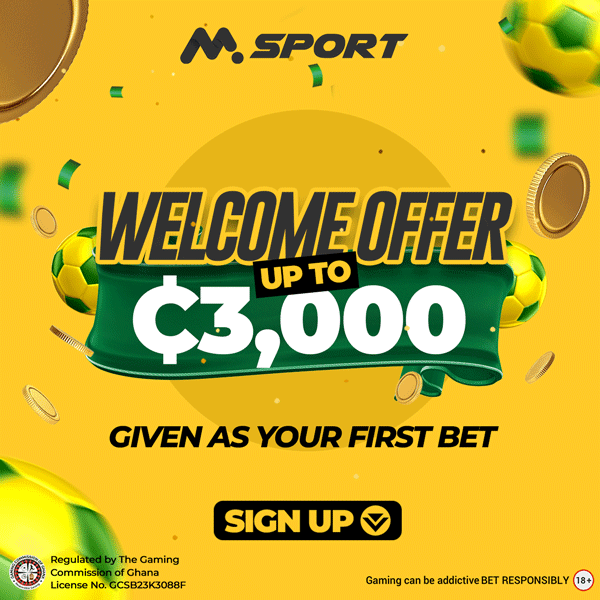 Brakes and suspension: The Apsonic Zone 1 has a disc brake on the front wheel and a drum brake on the back wheel, which work well to stop the bike.
The front suspension is made up of telescopic forks, and the back suspension is made up of two shock absorbers. This makes the ride easy and stable on all kinds of terrain.
Dimensions and Weight: The motorbike is 1880 mm long, 810 mm wide, 1100 mm tall, and has a 1230 mm wheelbase. It has 140 mm of ground height, which is enough for Ghanaian roads. The dry weight of the Apsonic Zone 1 is 95 kg, which makes it light and easy to move.
Tires and wheels: The front tire on the Zone 1 is 2.50-17 and the back tire is 2.75-17. Both wheels have spoked rims, which give them a stylish look and make them last longer.
Electrical System: The motorbike has a 12V electrical system and a 12V 5Ah battery that doesn't need to be taken care of. Halogen lights are used in the headlight, taillight, and turn signals.
The Apsonic Zone 1 also has a comfy double seat, a speedometer that is easy to read, and a fuel gauge. The motorbike comes in red, black, and blue, among other colors.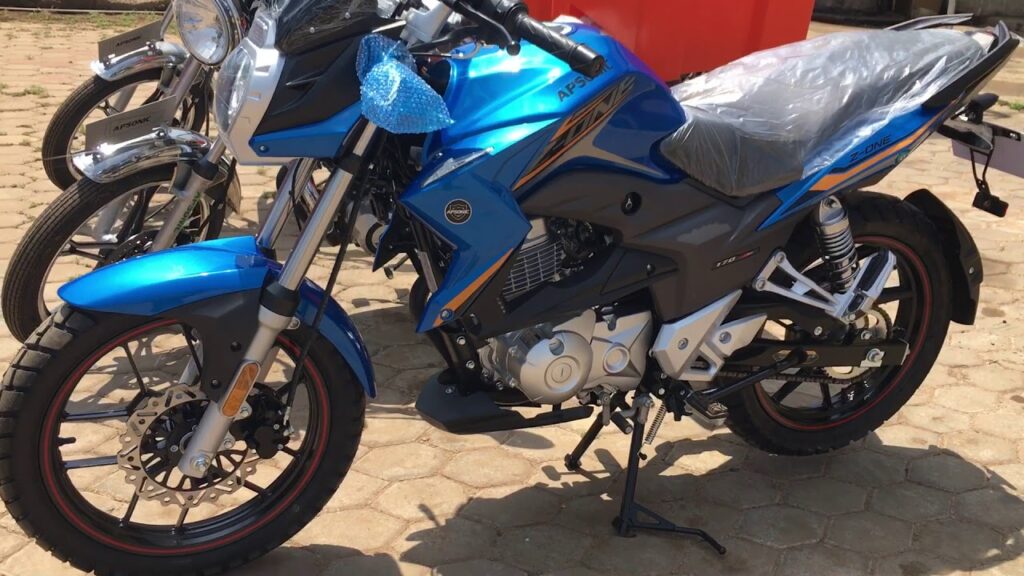 Ghana: Price and Availability
The Apsonic Zone 1 costs different amounts based on where you buy it and who you buy it from. In the table below, you can see the usual prices from different shops in Ghana:
| Dealer | Location | Price (GHS) |
| --- | --- | --- |
| Apsonic Motors | Accra | 3,500 – 3,800 |
| Franko Trading | Kumasi | 3,550 – 3,850 |
| Royal Motors | Tema | 3,600 – 3,900 |
| Adom Motorbikes | Tamale | 3,700 – 4,000 |
Where in Ghana to get the Apsonic Zone 1
The Apsonic Zone 1 can be bought at approved stores all over Ghana. Apsonic Motors, Franko Trading, Royal Motors, and Adom Motorbikes are a few of the most well-known sellers.
These shops often offer extra services like maintenance, spare parts, and customer service to make sure you don't have to worry about anything when you own a car. You should always buy your Apsonic Zone 1 from an authorized dealer to make sure you get a real product and help after the sale.
There are also ads for the Apsonic Zone 1 on sites like Tonaton, Jiji, and OLX. But it's important to be careful and do a lot of study before buying from online sellers to avoid getting scammed or buying fake goods.
When you buy something online, make sure the seller has a good reputation and gives you all the paperwork you need, like proof of ownership and guarantee information.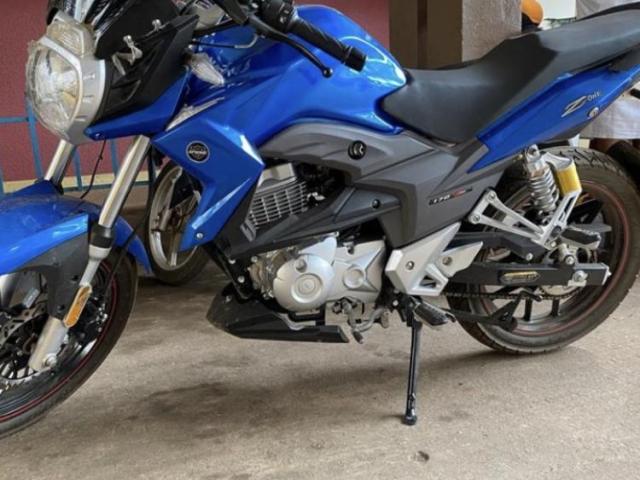 Conclusion
The Apsonic Zone 1 is a cheap and effective motorcycle that can be used every day in Ghana. The Zone 1 is a great deal because of how well it uses gas, how powerful its engine is, and how comfortable it is to ride.
The Apsonic Zone 1 is a good choice if you're looking for a new motorcycle. Remember to buy your Zone 1 from a reputable store or website, and always put safety first by having the right gear and following the rules of the road. Happy riding!