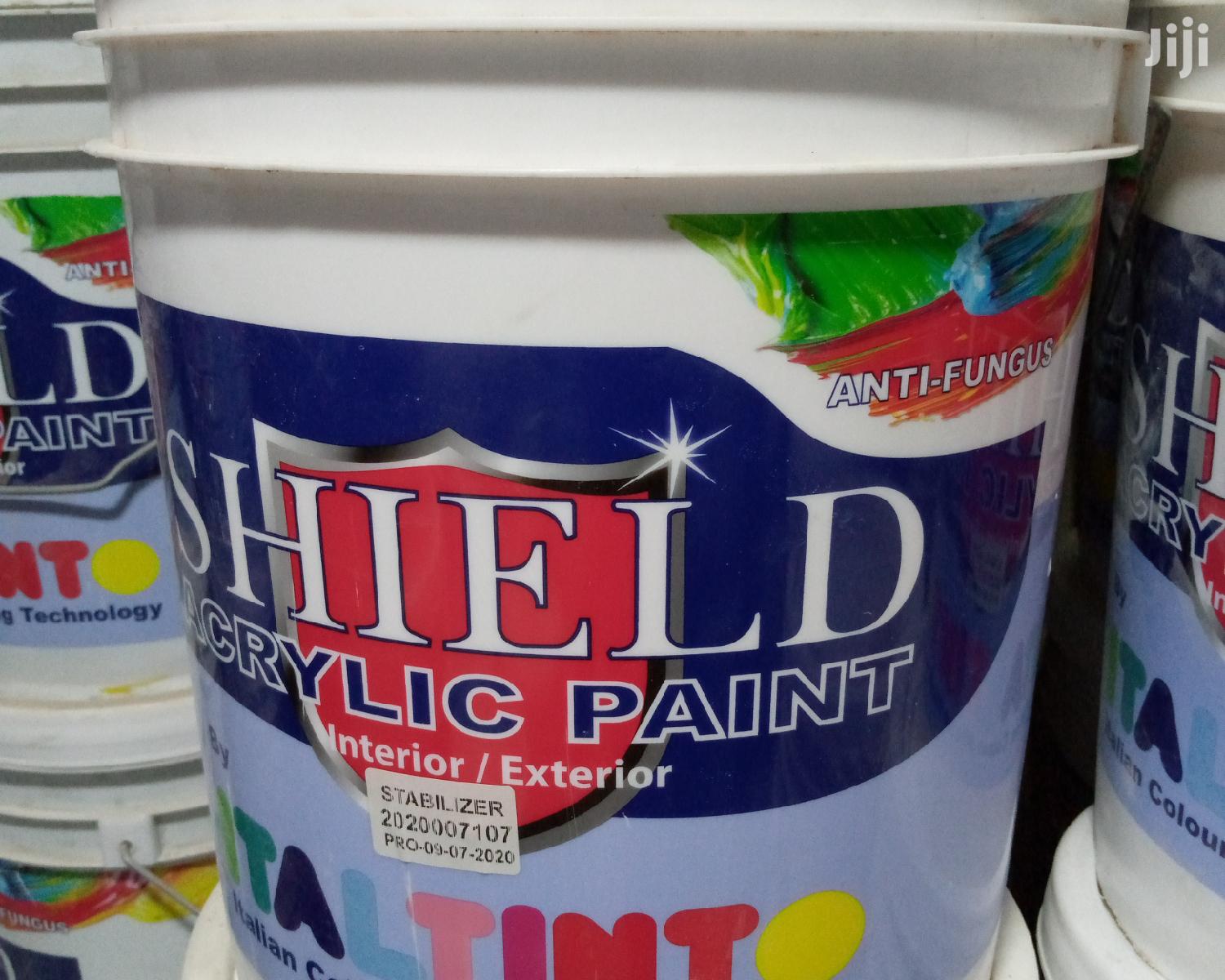 Shield Acrylic Paint Price In Ghana, Full Details
Are you looking for the paint that will give your project the gloss it needs at a very competitive price? Keep reading this article because we have all the gist right here. In this post, I will take you through the price of one of the best Acrylic paints on the market. I am talking about non-other but Shield Acrylic paint. 
But before I get to the price of Shield Acrylic paint, allow me to take you through a brief piece of information about Shield Acrylic paint that might prove helpful to you. 
About Shield Acrylic Paint
Shield Acrylic Emulsion is a water-based acrylic paint that is washable and anti-fungal. This paint can be used on both old and new masonry surfaces, both indoors and out. It also produces an excellent, long-lasting, and weather-resistant finish.
Application Of Shield Acrylic Paint 
Shield Acrylic Emulsion is a versatile product you can use in a variety of situations. The paint, if applied to a properly prepared surface, prevents fungus from growing on that surface.
Surface preparation is essential before applying Shield Acrylic Emulsion. Make sure to remove all dust, loose particles, and greasy stains. Then, before spraying Shield Acrylic Emulsion, use a suitable primer (Shield Stabilizer) to guarantee that the wall is in excellent condition.
For new masonry, wait at least 21 days for the surface to dry before priming the wall with a Shield stabilizer.
Remove any vestiges of old paint from old masonry altogether. Ideally, existing surfaces should be clean with Shield Stabilizer before applying the Acrylic Emulsion paint.
Shield Acrylic Emulsion Paint should be diluted with 10–15 per cent water and applied to the surface using a brush or roller after priming. One (1) or two (2) coats, depending on the type of surface and the type of finish required, should be applied.
Shield Acrylic Paint Price In Ghana
The price of Shield Acrylic paint in Ghana ranges between GHS 80.00 to GHS 300.00 at any approved paint dealer. 
The price of Shield Acrylic paint is hugely dependent on the packaged quantity and the colour. 
Where To Buy Your Shield Acrylic Paint In Ghana
You can get your shield acrylic paint wherever you find yourself in Ghana at any recognized paint dealer store near you or via the websites listed below. 
Contact Azar Group
Address: Azar Group, Plot 88 Spintex – Main Road, Accra – Ghana
Telephone: 0302 811 299 | 0555 333 777
Email: [email protected]