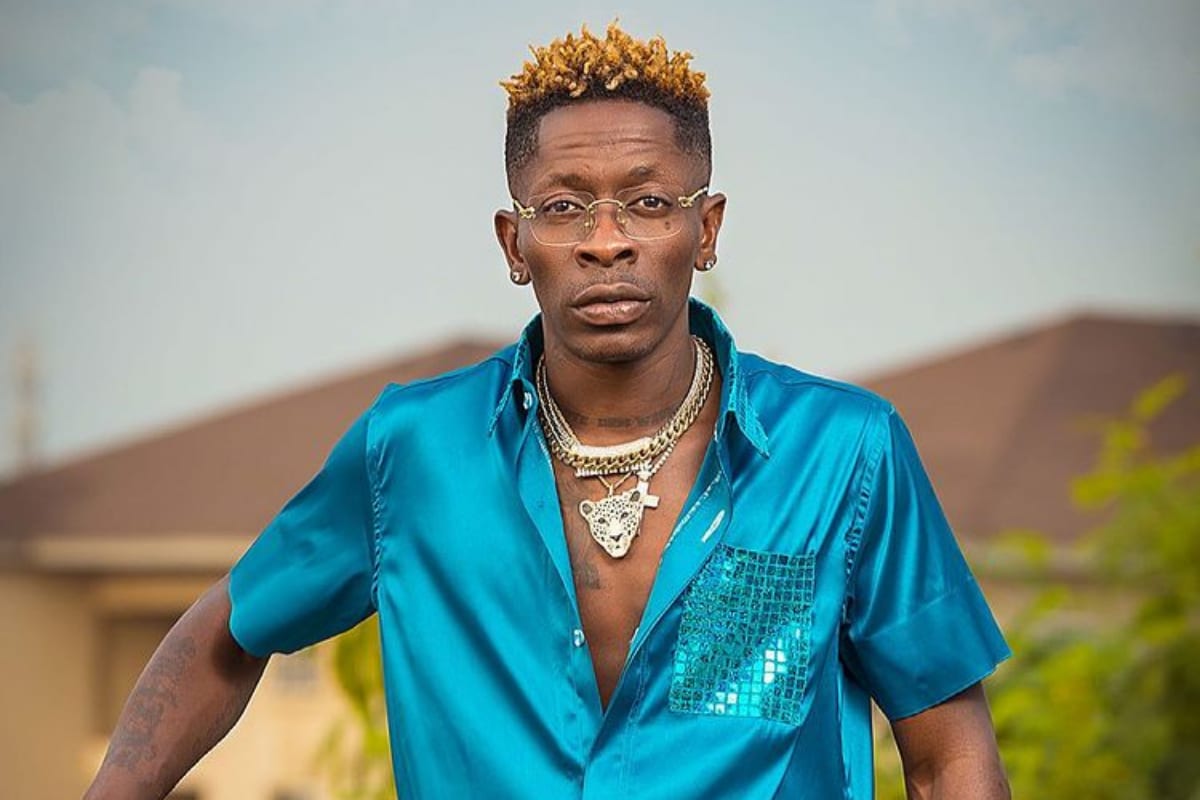 Shatta Wale Responds To Video Of Himself Kissing His Bodyguard, Claims To Have Kissed More Than Ten Men In His Camp
Shatta Wale, the controversial dancehall musician, has responded to a viral video of him kissing his bodyguard Shatta Kumoji.
GhanaInsider.comcom already reported on this.
Shatta Wale was extolling the virtues of his bodyguard.
This led us to wonder if Shatta Wale was bisexual, considering he is known to be in a relationship with a woman and has a child with his ex-girlfriend Shatta Michy.
Shatta Wale, who appeared to be unconcerned about the ramifications of his conduct, responded to this in a Facebook post.
He even stated how many men he kissed while at his SM Camp.
Below is a video of his reaction;