GhOne TV presenter, Serwaa Amihere is disturbed about some teachers who have been setting up their students for ridicule on social media.
In a series of tweets, Serwaa Amihere has called on the GES to put in measures to stop the practice as she states that it goes a long way to affect the confidence of students. Serwaa Amihere recounts how some teachers post funny videos of their students online.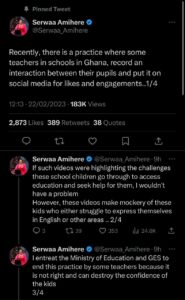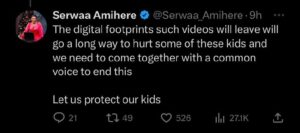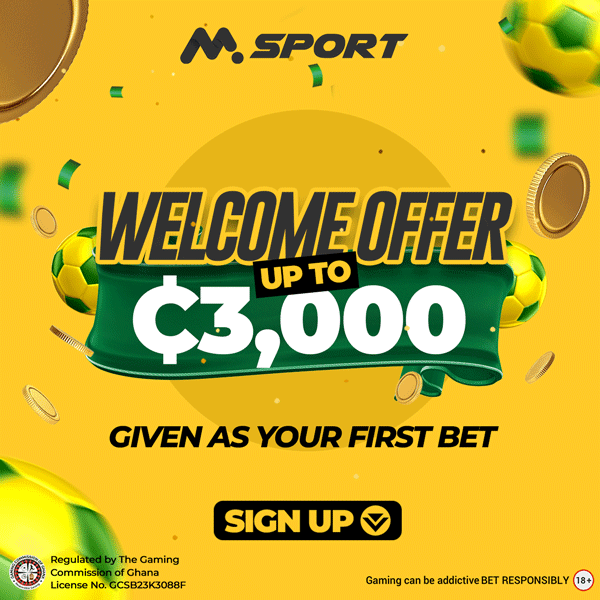 "Recently, there is a practice where some teachers in schools in Ghana, record an interaction between their pupils and put it on social media for likes and engagements," she said.
She continued to say that "if such videos were highlighting the challenges these school children go through to access education and seek help for them, I wouldn't have a problem However, these videos make mockery of these kids who either struggle to express themselves in English or other areas".
"I entreat the Ministry of Education and GES to end this practice by some teachers because it is not right and can destroy the confidence of the kids," she said.
"The digital footprints such videos will leave will go a long way to hurt some of these kids and we need to come together with a common voice to end this Let us protect our kids," she concluded.
The GES is yet to respond to Serwaa's tweets.