It is not by accident that you landed on this post. It is obvious that you want to know who the richest farmer in Ghana is.
Who is the richest farmer in Ghana now?
Well, this post seems to answer the question above fully. Stay glued as I bring to you the richest farmers in Ghana, their profile and how much they are worth.
Farmers form an integral part of every economy. Their unmatched work ensures that every citizen is fed everyday of their lives.
However, a lot of the youth have not really ventured into this business because they believe in white color jobs. We are demystifying that with this post.
We will be listing some top farmers who have greatly contributed to the agricultural sector of Ghana's economy.
The factors we will be considering for ranking the richest farmer includes farms owned, related business, employees and many others.
Below is the list of the richest farmers in Ghana 2020 and their net worth.
NB: The list we have here is in no particular order.
Dr Kwabena Darko
Kwabena Darko is the Chairman of the Darko Farms Company. He served as the Chief Executive Officer of the Company up to 2011.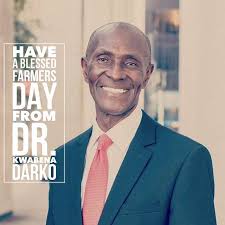 He holds a Diploma in Poultry from Ruppin Institute, Israel. Mr. Kwabena Darko has amassed several years of experience in poultry farming business and has also made millions from this sector.
He has served as the Chairman of the National Poultry Development Committee, served as the President of the Ghana Animal Science Association and several other positions.
Considering the height he has taken his poultry farming business to, he is believed to be the richest farmer in Ghana.
Farm Name: Darko Farms
Darko farms has made a name in the agricultural sector in Ghana and the West Africa Sub Region. It is also one of the largest suppliers of day-old chicks in West Africa.
John Dumelo
John Dumelo doubles as an actor and a farmer. He started focusing on his farming career in the year 2016 where he was sighted working on his cassava plantation.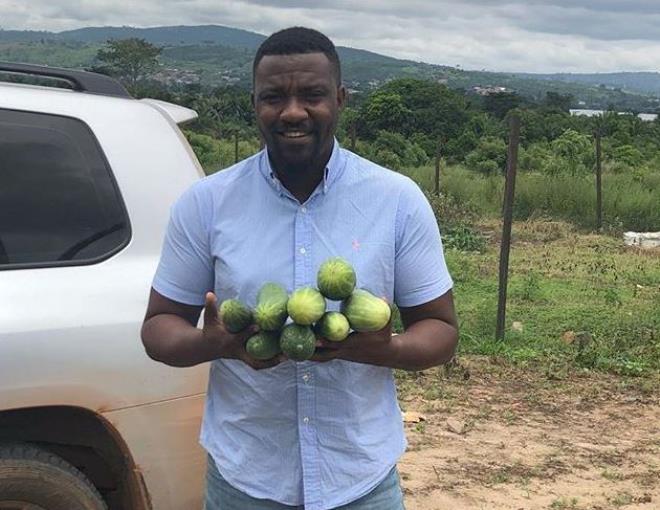 Mr. Dumelo is believed to have farms in the Volta Region of Ghana and other undisclosed regions. He is into animal farming and crop farming.
Common food he harvests in cassava, maize, yam, amongst others.
Mr. Dumelo believes farming is the new gold and therefore the youth of Ghana should take advantage of.
He is amassing wealth from the agricultural sector and may eventually become one of the riches farmers in the country.
Anthony Kofi Gyamfi
Farm name: Topman Farms
He is the Chief Executive Officer of Topman farms. Topman farms specializes in animal farming and is one of the largest Poultry farms in Ghana.
Since its onset, Mr. Gyamfi has been able to move the company to a higher level. He is considered to be one of the richest farmers in Ghana.
There are several other farmers that are also doing very good and need the spotlight. This is how far we could go in the search for who the richest farmer is.
Are you inspired by these people? Do you want to start a farm anytime soon? Check the links below for useful guides. Thank you.
Useful Links
How to start poultry farming in Ghana
How to start grasscutter farming in ghana
How to start snail farming in Ghana