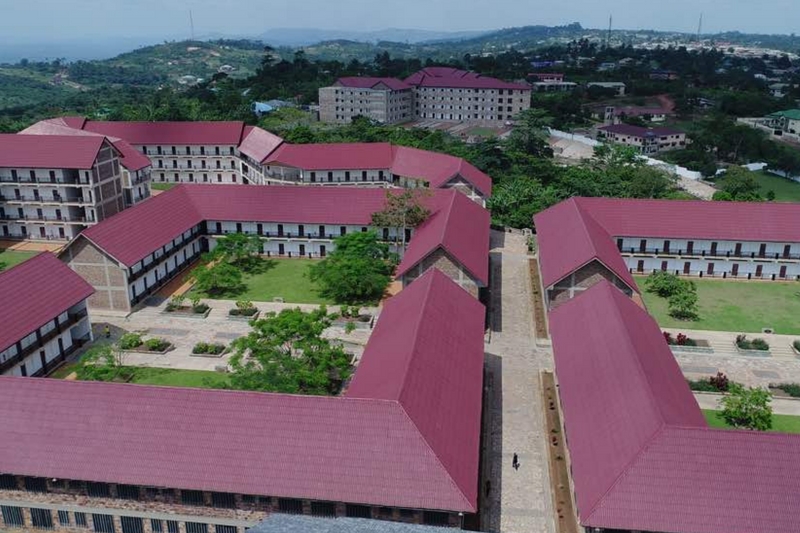 Raincoat Roofing Prices In Ghana
Raincoat Roofing Systems Ltd. is Ghana's leading roofing solutions company. RAINCOAT ROOFING PRICES IN GHANA.
Individual homes, corporate and public sector property developers, churches, stores, and building merchants are all served by them. They feel that a fantastic roof is the key to having a beautiful home or business.
They produce and install steel trusses and roofing sheets, as well as a range of TureCore Steel Trusses with outstanding corrosion resistance. They are also the country's largest supplier of Colorbond roofing materials.
They are highly skilled professionals who collaborate with their clients to produce the best possible results for each project. They customize the procedure to match your unique requirements and give informed recommendations based on their 13 years of experience in the business. To ensure that you are satisfied with the outcomes, they tailor their products and installation techniques to your specific needs. They place a high value on your pleasure!
Their offices can be found all around Ghana.
Products
Raincoat Roofing
Clean Colorbond, a pre-painted Zincalume Steel, is used to make their standing seam roofing sheets. To prevent chipping and fading, the color is baked into the steel.
They use these high quality materials to produce:
Roofing sheets (custom-cut to fit)
Gutters
Specialist industrial products, such as mineshaft ventilation systems
Raincoat Trusses
Raincoat Steel Trusses uses Truecore Steel to create unique steel roof frames. To suit your architectural needs, They can manufacture any size or kind of roof frame, including girder, scissor, mansard, and cantilever trusses.
They give all essential tools and parts, which are properly labeled, so that onsite assembly is quick and easy. The frame is then ready to be covered with the roofing material of your choosing.
If you want to roof your building with their Clean Colorbond Steel, they can do it all in one go, erecting the frame and laying the roofing sheets all at the same time.
They can use the same machines and materials to make trussed wall modules and stud partitioning. They also sell purlins and other accessories individually.
Why Raincoat Roofing Is The Only Choice For Your Roof
Their Clean Colorbond Steel provides the best possible protection from Ghana's tropical weather. Clean Colorbond has been thoroughly tested for over 30 years, and the findings continually show that it will keep your roof looking newer for longer.
About Their Clean COLORBOND
5 LAYERS OF PROTECTION are present on clean COLORBOND® steel.
Genuine Clean COLORBOND steel is far more than simply 'paint on steel,' since it is manufactured in Vietnam to Australian Standards (AS1397 and AS/NZS 2728) and tested in some of the worst Australian/Asian climates over the last 50 years.
Prices of Raincoat Roofing in Ghana
Estimate
Their trained estimators will provide you with a free quote for your new roof sheeting or steel trusses.
Their estimators can take measurements anywhere in the country.
Their sales staff will contact you with a quote once they have produced an estimate. They will then collaborate with you to create a roof that meets your exact requirements while being cost-effective.
They then send Raincoat experts who have been specially trained to install your roofing sheets and steel trusses.
They also provide a project manager to ensure that your job is completed to their exacting standards.
To schedule your roof measurement, please contact 0302 23 4646.