Polo Club Restaurant & Lounge (formerly known as Il Cavaliere Pazzo) is a unique restaurant located in Accra, overlooking the prestigious Polo Club grounds and specialises in Italian and Continental dishes.
Polo Club Restaurant is one of Accra's most costly restaurants. The ambiance is peaceful and lovely. Their well-stocked bar offers a wide range of beverages. The customer service is outstanding.
The Italian menu includes antipasti, insalate, risotti, le paste, piatti principale and much more. The restaurant is open daily for lunch and dinner except Mondays, when only dinner is served.
Their cuisine is satisfactory. Some are quite delectable, while others are less so. It is recommended that you try their steak and mushroom sauce. I believe the majority of your money will be spent there because of the restaurant's location and atmosphere.
It's a fantastic place to eat dinner. The balcony has a view of the polo grounds and the Kooka International Airport's back end.
The bruschetta with fresh tomatoes is delicious, and the grilled chicken with mashed potatoes and vegetables is to die for. When you visit, don't forget to taste the polo fusion cocktail. You'll really adore it.
Below are the prices and menu for Polo Club Restaurant Accra:
PASTA
MENU
PRICE Gh¢
RAVIOLI DI BUFFALA
Fresh ravioli filled with fresh buffala served with cherry tomatoes and rocket leaves
Gh¢ 120
GNOCCHI PROCINI
Homemade gnocchi filled with porcini mushroom, served with creamy truffle sauce
Gh¢ 115
GNOCCHI SICILIANA
Homemade gnocchi cooked i tomatoes sauce, eggplant, parmesan cheese
Gh¢ 110
LASAGNA BOLOGNESE
Oven baked lasagna in a clasic Italain meat sauce
Gh¢ 115
PENNE ARRABIATA
Penne served with fresh tomatoes, Fresh parslet ad hot chill sauce
Gh¢ 98
LINGUINE LOBSTER
Linguine with fresh lobster, cherry tomatoes, basil mixed with wine and tomatoes
Gh¢ 155
LINGUINE TRUFFLE AND PORCINI
Linguine with sautéed porcini, fresh cream, truffle oil and parmesan cheese
Gh¢ 125
LINGUINE SHRIMP
Linguine served with tomatoes sauce, asparagus and shrimps
Gh¢ 145
FISH PASATA
Spaghetti served with fresh grouper ad tomato sauce
Gh¢ 125
FETTUCCINI ALFREDO
Fettuccini with fresh cream, mushrooms and parmesan cheese
Gh¢ 115
SPAGHETTI PROMODORO
Spagethi served with fresh tomatoe sauce, fresh bbasil and parmesan cheese
Gh¢ 100
SPAGHETTI BOLOGNESE
Spaghetti served with a classic Italian meat sauce
Gh¢ 110
MAIN COURSE
MENU
PRICE Gh¢
FILET DE BOEUF
Grilled beef fillet served with a choice of pepper corn, mushroom or mustards sauce
Gh¢ 170
BEEF TAGLIATA
Grilled beef fillet served sliced with arugula, parmesan cheese shaving and balsamic sauce
Gh¢ 180
RIB EYE STEAK (350 gm)
Grilled rib eye steak served with baked potato wedges
Gh¢ 260
BEEF STROGONOFF
Sautéed beef with mushroom onion creamy sauce served with steamed rice
Gh¢ 140
CHICKEN MUSHROOM
Grilled chicken breast served with creamy mushroom sauce
Gh¢ 120
CAJUN CHICKEN
Grilled chicken breast served with creamy sauce and linguine
Gh¢ 140
CHICKEN CURRY
A curry mix of chicken and vegetables served with steamed rice
Gh¢ 140
BBQ CHICKEN
Charcoaled BBQ chicken
Gh¢ 130
VEAL MILANESE
Veal escalope served with free arugula
Gh¢ 190
GRILLED GROUPER
Grilled grouper fillet with meuniere sauce garnished with couscous
Gh¢ 155
RED SNAPPER
Oven baked red snapper served with tomato ginger sauce and garnished with couscous
Gh¢ 150
GRILLED PRAWNS
Grilled prawns served with tartar & cocktail sauce garnished with couscous
Gh¢ 170
GRILLED SALMON
Grilled salmon served with pesto sauce garnished with couscous
Gh¢ 185
CHEESEBURGER
Charcoaled beef patty served with fries and coleslaw salad
Gh¢ 110
BLACK BURGER
Our signature burger made from USDA beef, avocado, served with fries and coleslaw
Gh¢ 150
CHICKEN BURGER
Crispy chicken breast with spicy sauce, topped with cheese served with fries
Gh¢ 110
POLOCLUB SANDWICH
Double decker with turkey, cheese, boiled egg, tomato and pickles on a mayo mustard spread
Gh¢ 120
LAMB RACK
Grilled lamb rack served with rosemary sauce and wedges
Gh¢ 180
JAPANESE STARTERS
MENU
PRICE Gh¢
CRISPY SALMON SALAD
Salmon with avocado, crispy flakes in creamy mayo dressing
Gh¢ 100
EDAMAME
Steamed beans topped with rock salt
Gh¢ 47
SALMONTATAKI
Seared salmon served with tataki sauce
Gh¢ 97
MARINATED SALMON
Fresh marinated salmon served with yuzu sauce
Gh¢ 97
CRISPY SALMON SALAD
Salmon with avocado, crispy flakes in creamy mayo dressing
Gh¢ 100
CRABSTICK SALAD
Crab, cucumber, carrot, ebiko, mayo, sesame seed and crispy flakes
Gh¢ 92
SHRIMPS DUMPLING
Served with mustard sauce
Gh¢ 78
SALMONPOKE
Bowl of fresh salmon, edamame, shrimp tempura ,rice , avocado and cabbage
Gh¢ 105
SEAFOOD CEVICHE
Variety of seafood in lemongrass dressing
Gh¢ 125
POLOCLUB SPRING ROLLS
Homemade vegetarian spring rolls served with sweet chilli sauce
Gh¢ 57
MARINATEDOCTOPUS
Fresh octopus served with miso sauce
Gh¢ 87
SUSHI MENU
| | |
| --- | --- |
| HOSOMAKI (3pcs) | PRICE Gh¢ |
| KAPPA | Gh¢ 27 |
| SALMON | Gh¢ 37  |
| SHRIMP | Gh¢ 37  |
| TUNA | Gh¢ 37  |
| EEL | Gh¢ 57  |
| TEMPURA | Gh¢ 37  |
| CRISPY SALMON | Gh¢ 37 |
| | |
| NIGIRI (2pcs) | |
| | |
| --- | --- |
| SALMON | Gh¢ 42  |
| TUNA | Gh¢ 42  |
| SEABASS | Gh¢ 40 |
| OCTOPUS | Gh¢ 36 |
| SHRIMP | Gh¢ 38 |
| CRAB | Gh¢ 40  |
| EEL | Gh¢ 62 |
| | |
| SASHIMI (4pcs) | |
| SALMON | Gh¢ 52 |
| | |
| --- | --- |
| TUNA | Gh¢ 50 |
| SEABASS | Gh¢ 46 |
| OCTOPUS | Gh¢ 40 |
| SHRIMP | Gh¢ 46 |
| CRAB | Gh¢ 42 |
| EEL | Gh¢ 62 |
| | |
SET MENU
MENU
PRICE Gh¢
SALMON LOVERS (18pcs)
Selection of salmon nigiri, sashimi and maki
Gh¢ 250
CRISPY LOVERS (12pcs)
Selection of the best crispy uramaki
Gh¢ 165
VEGGIE LOVERS (12pcs)
A selection of vegetarian uramaki
Gh¢ 145
CHEF's SELECTION (15pcs)
The chef's of his favorite sushi
Gh¢ 220
POLOCLUB SELECION (27pcs)
A delicious selection of maki, sashimi and nigir
Gh¢ 330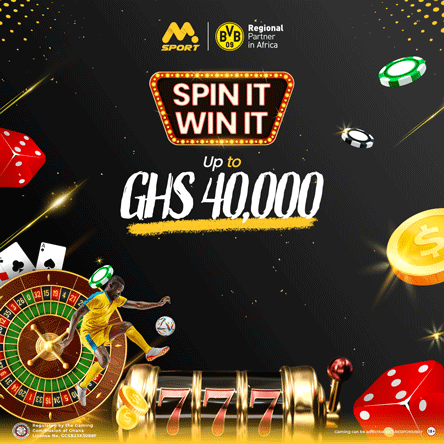 Get in Touch
Phone: +233 24 676 7777
+233 30 282 3131
Email: [email protected]