Piper Rockelle is a multi-talented young lady who has caught the hearts of many people. Arguably, she is one of the most popular kid actresses in the world. Aside acting, she has other duties she performs and you will discover them in today's post.
As a result of Piper Rockelle's influence, most of her fans want to know more about her siblings, and even her family as a whole. This post is dedicated to telling you more about Piper Rockelle's siblings, her family and more.
About Piper Rockelle
Piper Rockelle Smith was born on 21st August, 2007. As of 2023, Piper Rockelle is 16 years old.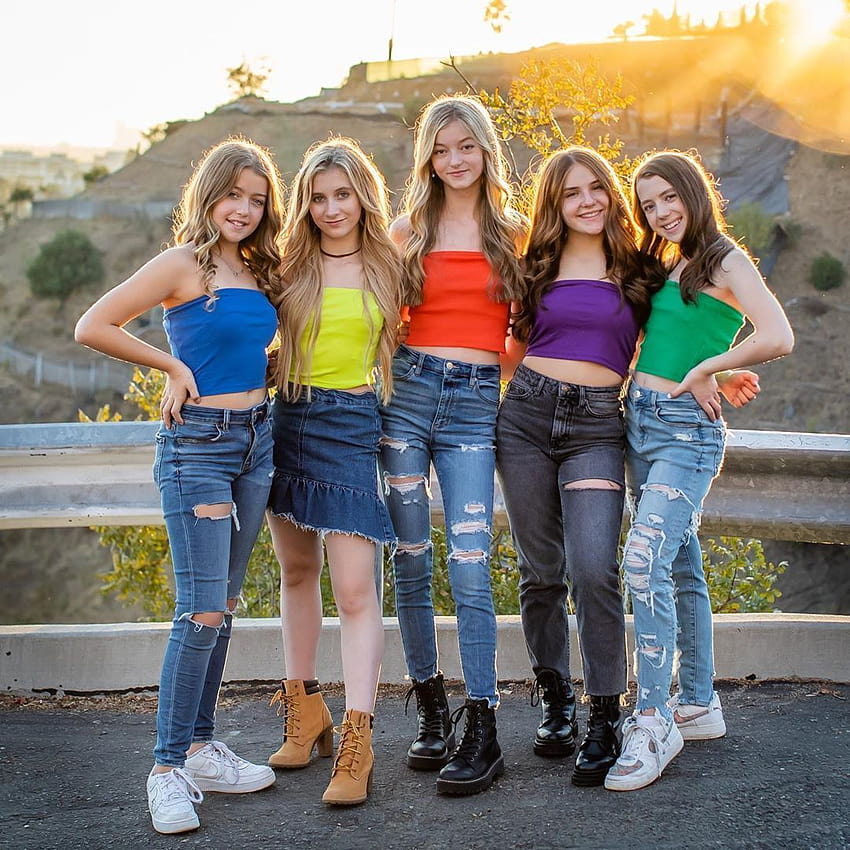 Piper's mother, Tiffany Rockelle raised her alone, after her father, Piper Smith abandoned the family. She was raised in a wealthy Christian household in Atlanta, Georgia, United States. Currently, Piper Rockelle resides in Sherman Oaks, California, United States.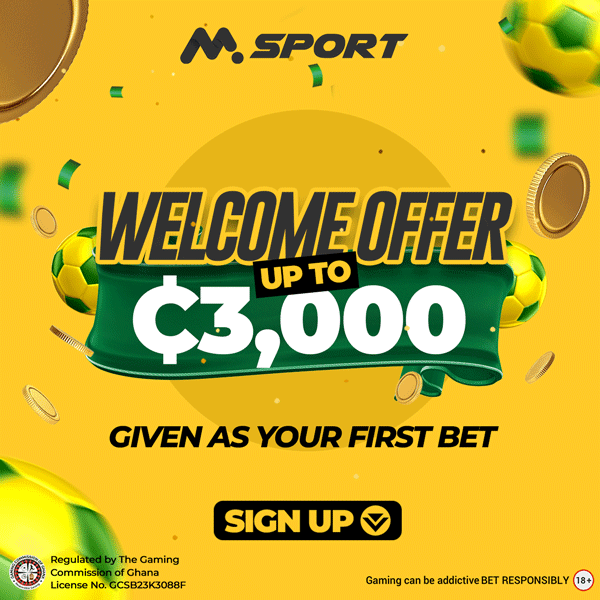 Piper Rockelle became a public figure in 2011 after photos of her was shared on Instagram; this happened when she was just at age four. At age four, she took part in a beauty contest. Aside that, she begun modelling at an early age. To add, Piper Rockelle was in a gymnastics classes as well.
Piper Rockelle Career
Piper Rockelle is an actress, singer, dancer, and social media influencer. She is primarily a successful YouTuber with not less than 11 million subscribers, providing humorous and engaging content on her channel. She gained a social media following after participating in beauty pageants and modeling.
Piper launched her YouTube channel on November 29, 2016, initially performing pranks on friends. Now, Piper posts diverse content, including pranks and challenges. As mentioned earlier, she has amassed over 11 million YouTube subscribers.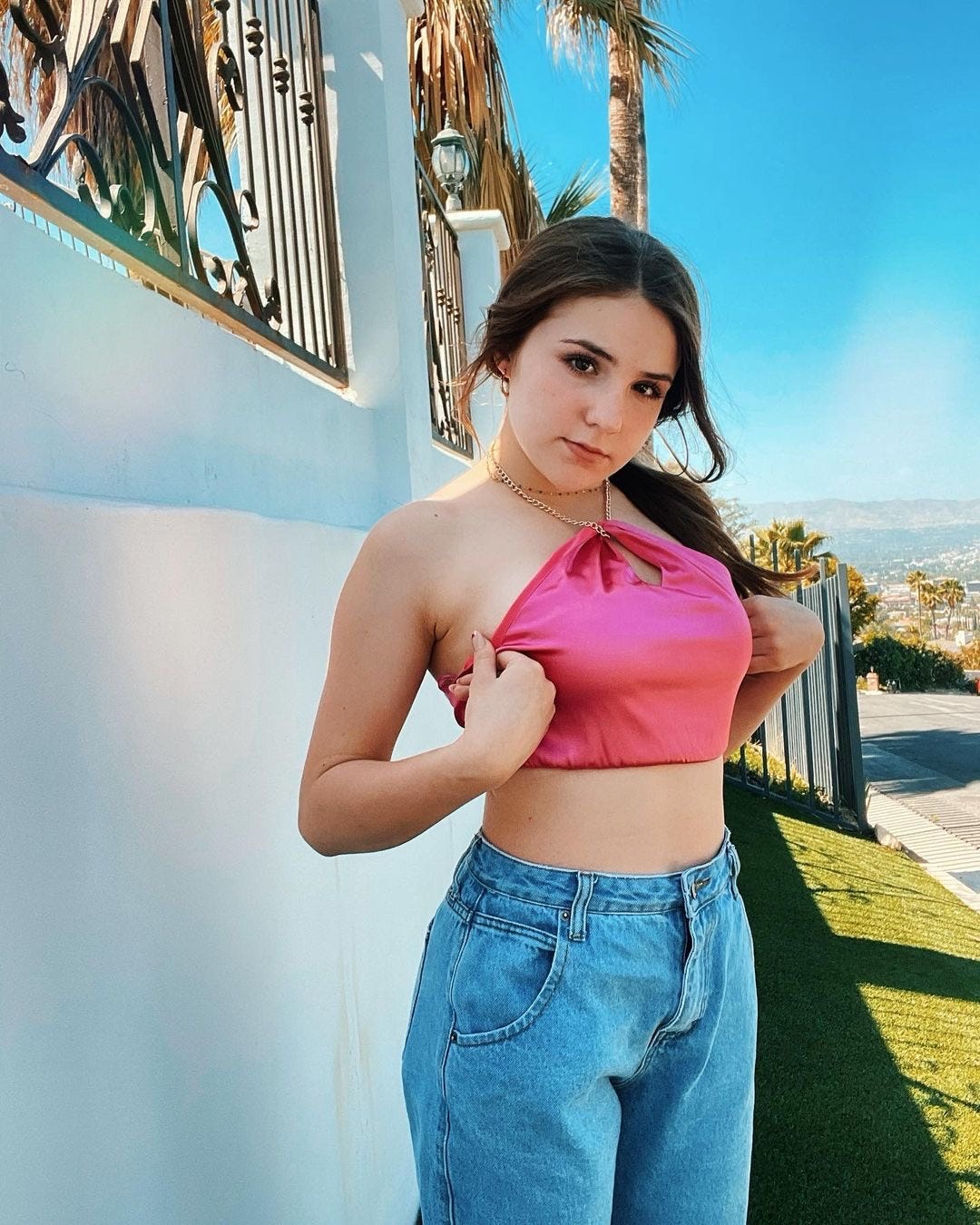 The journey continued to TikTok, where she quickly gained fame and amassed millions of followers for similar content; comedy videos and choreographed dances with friends. Her TikTok fans are known as the #Piperazzi.
The famous social media sensation has released her own songs such as "Treat Myself" and "Butterflies."
Rockelle starred in the reality series Piperazzi and is best known for her role as Sky in the American web series "Mani" (2017). Again, she appeared in Chicken Girls (2018) alongside Jules LeBlanc, Hayden Summerall, and Hayley LeBlanc. Additionally, Piper featured in the horror short film "Dark Eyes" as Daphne, which was directed by Matt Dugan. Piper Rockelle's "Squad" currently consists of five (5) friends: Lev Cameron, Jentzen Ramirez, Elliana Walmsley, Emily Dobson, and Jenna Davis.
Piper Rockelle Social Media Accounts
You can connect with Piper Rockelle via her social media handles here: YouTube, TikTok, Instagram and Twitter.
List Of All Piper Rockelle Siblings
The names of Piper Rockelle siblings are Hunter Ray Hill and Tyler Ray Hill.
Details About Piper Rockelle Siblings
Piper Rockelle has two brothers and they are: Tyler Ray Hill and Hunter Ray Hill.
Hunter Ray Hill (Piper's brother)
Hunter Ray Hill was born on November 21, 1996 in Rock Springs, Wyoming. He is twenty seven (27) years old. Hunter Ray's mother is known as Gwen.
Professionally, Hunter Ray is an American social media influencer, an Instagram and TikTok star.
Hunter Ray is the editor and cameraman of Piper Rockelle's videos.
Piper Rockelle is 11 years younger than his brother, Hunter Ray. To add, Hunter Ray is the elderly brother of Tyler Ray Hill.
On August 23, 2015, Hunter Ray created his YouTube channel, however his first YouTube video was uploaded on July 28, 2016.
Tyler Ray Hill (Piper's brother)
Tyler Ray Hill has two siblings: Hunter Ray and Piper Rockelle. Unlike his siblings, Tyler Ray prefers to keep his life private, hence less information is known about him.
Piper Rockelle Net worth
The net worth of Piper Rockelle as of 2023 is approximately $3 million.
Piper Rockelle's Profile Summary
Full name: Piper Rockelle Smith
Date of birth: August 21, 2007
Age: 16 years old as of 2023
Place of birth: Atlanta, Georgia, United States
Nationality: American
Gender: Female
Ethnicity: White
Religion: Christian

Father: Piper Smith

Mother: Tiffany Rockelle

Siblings: Tyler Ray Hill and Hunter Ray Hill

Boyfriend: Lev Cameron

Profession: Actress, singer, dancer, YouTuber

Estimated Net worth: $3 million as of 2023.