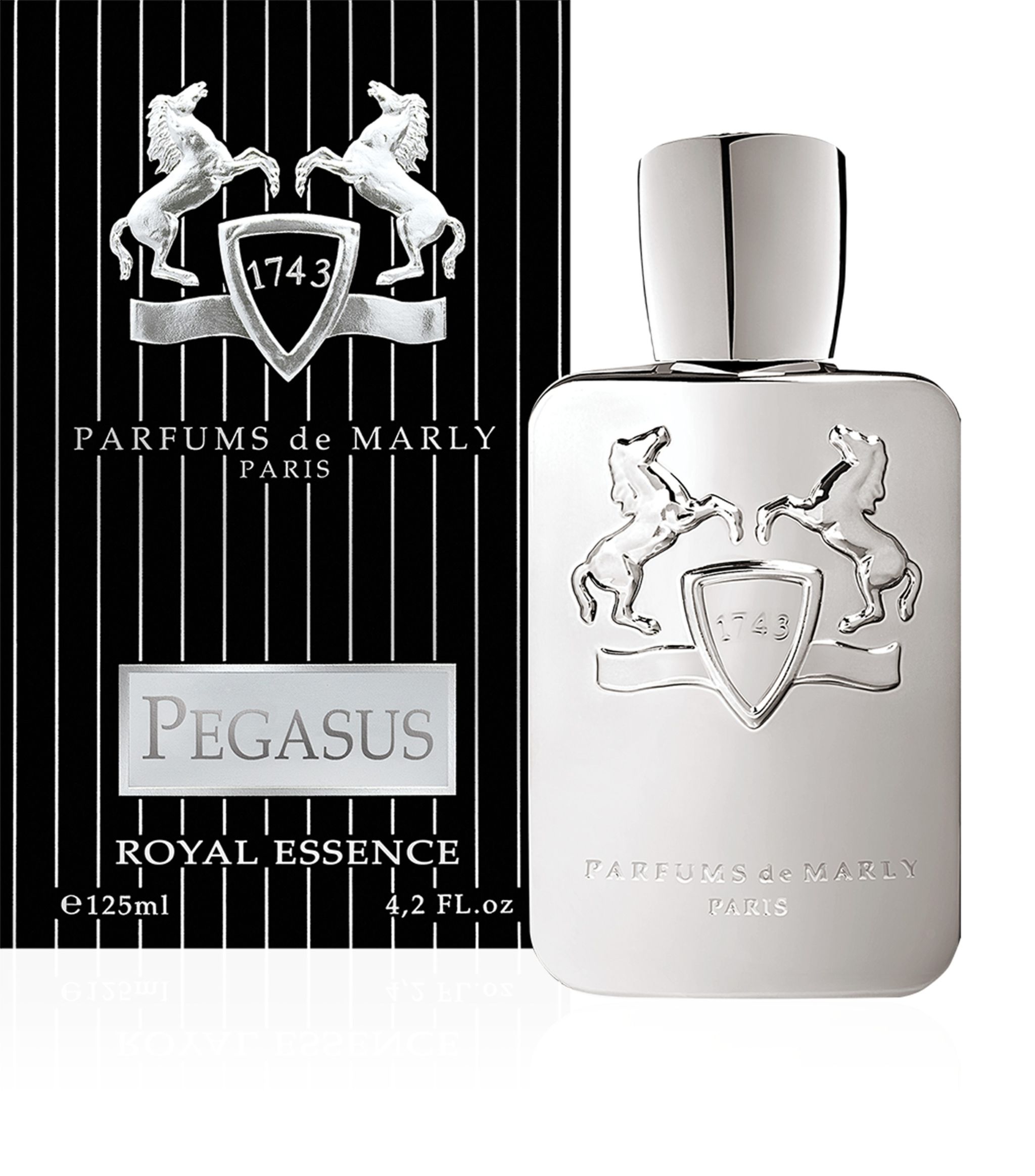 Pegasus Perfume Price In Ghana
Pegasus Perfume ideates a sudden almond note, faintly sweet, but somewhat bitter and warm. Vanilla dominates the base of this superior fragrance, much as bergamot, sandalwood and amber tame the sweetness, making it refined and inviting. A single smell and you will be carried away in its intricacy and splendidness.
You will find a lot of mind-blowing reviews on this spectacular Pegasus Perfume online. This proves how superb the perfume is. You may be yearning to know more about Pegasus Perfume. Everything including the notes or composition, smell, price and where to purchase Pegasus Perfume can be found in this post. 
About Pegasus Perfume
Available as 125 ml EDT, Pegasus Perfume renders you an inviting, refining and addicting aura. A perfume every gentleman would love to have. It does not stain your dress but guarantees you a high protection. 
Pegasus Perfume was launched by Parfums de Marly in 2011 and perhaps, the sixth (6th) perfume from the house Parfums de Marly. Hamid Merati-Kashani is the nose or perfumer behind this awesome fragrance. 
Perfums de Marly is a popular perfume maker and, the brand is known for the production of some renowned perfumes such as:
Oriana

Delia

Cassili

Delia Exclusif

Athalia

Delia La Rosée

Meliora

Safanad

Darcy

Haltane

Layton

Percival

Herod

Greenley

Sedley

Layton exclusif

Galloway

Pegasus Exclusif

Kalan

Carlisle

Godolphin

Oajan

Darley

Habdan

Shagya

Byerley
Composition Of Pegasus Perfume
Here are the principal accords of Pegasus Perfume: almond, vanilla, powdery, nutty, lavender, sweet, fruity, floral, woody and fresh spicy. 
Top Notes: bergamot, heliotrope and cumin. 
Middle Notes: jasmine, bitter almond and lavender. 
Base Notes: amber, vanilla, sandalwood.
How To Choose The Right Perfume
There are three main things to consider before choosing the right or best perfume. What are these three things? Kindly use the link here to check these three key things you need to consider when choosing a perfume. 
Does BossLady Cosmetics Sell Pegasus Perfume?
For any kind of perfume, kindly reach out to BossLady Cosmetics. To purchase your Pegasus Perfume, contact BossLady Cosmetics via +233 24 164 8023. 
Can Both Men And Women Use Pegasus Perfume? 
Even though Pegasus Perfume is specifically made for men, any woman who fancies the smell can go for it. 
Price Of Pegasus Perfume In Ghana
The price of Pegasus Perfume in Ghana is GH¢ 110. 00 — GH₵ 130. 00
Where To Buy Pegasus Perfume
There are several outlets out there where you can purchase Pegasus Perfume. Kindly check out the following:
BossLady Cosmetics

Jiji Ghana

Jumia Ghana

Tonaton Ghana

Steaman Ghana

Amazon