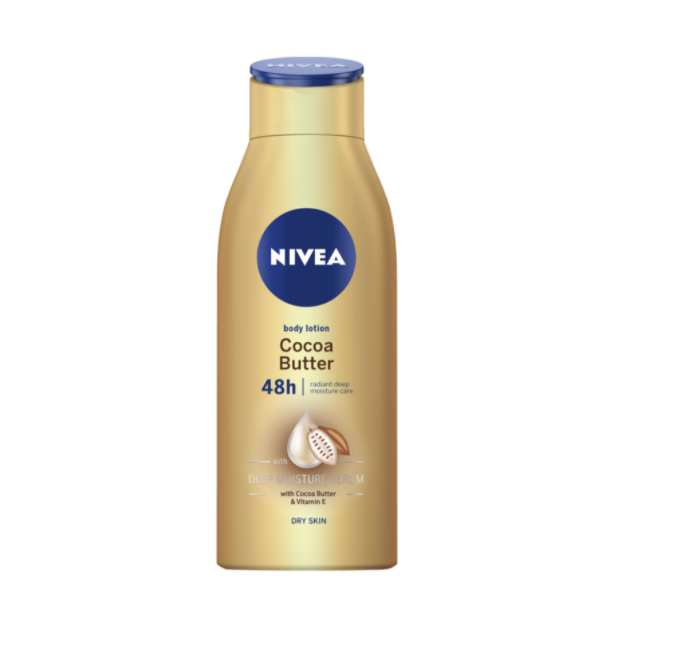 Nivea Cocoa Butter Price In Ghana
In this post, I am going to bring you the accurate Nivea cocoa butter prices in Ghana, and other necessary information worth knowing about the Nivea brand. 
First, let's start by learning more about the Nivea brand. 
About Nivea 
Nivea is often lauded as the brand that invented modern skincare in 1911, with the creation of the iconic Nivea Crème, the first stable oil-and-water-based cream in the world.
Today, over 100 years later, a growing family of Nivea products is used by millions of people worldwide, all of whom place their trust in this classic brand's ability to care, simply and effectively, for any type of skin.
In Ghana, you can almost find Nivea products in every household. Be it body creams, deodorants, hair creams, etc. 
Just in case you want to know the price of Nivea cocoa butter in Ghana, then you are at the right place. 
Nivea Cocoa Butter Price In Ghana
Nivea Cocoa butter is relatively affordable for many household in Ghana to be able to buy. For as cool as GHC 24.00 you can get a 400 ml nivea nourishing cocoa body lotion to give your skin the love that it deserves. 
Where To Buy Your Nivea Cocoa Butter In Ghana
Visit any cosmetic store near you and grab your nivea cocoa butter today. If for the sake of convenience you cannot go shopping visit any of the online stores below and order yours now. 
For bulk purchase, check out our previous post on wholesale cosmetics shops in Accra to find the store near you. 
Watch video below:
Thank You for reading this post. Don't forget to recommend our site, Ghana insider, to your friends and family who might also profit from the information on our website, and check out our other articles because we have more information to bring to you via your devices.
I believe you have any comments or suggestions to drop about this article, kindly make use of the comment box below and reach us for more discussion.
Ghana insider is on the mission to give you insightful knowledge about anything in Ghana; Latest Entertainment news, General news, insurance, banks, mortgage, Farming, product pricing, food, business, and more.