In this post, I am going to take you through Nivea Body Splash Prices In Ghana, as well as other necessary information worth knowing about these products.
As usual, let's start by looking at the benefits of Nivea Body Splashes. Then we will turn our attention and look at the various Nivea body splashes and the prices of these products on the Ghanaian market. 
Benefits Of Nivea Body Splash/Spray
Do you prefer your deodorant as a spray? Then Nivea has an impressive selection for you to choose from. Whether you're looking for different scents, formulas for sensitive skin or skin-conditioning ingredients, Nivea have what you need. Plus, all of Nivea's deodorant sprays deliver strong drying protection, are gentle on the skin and leave no residue.
Nivea Body Splash Range
Below is the list of the various Nivea body splashes on the Ghanaian market and their prices. 
1. Nivea Black & White Invisible Clear Deodorant Spray
NIVEA Black & White Clear Original Anti-Perspirant Deodorant Spray is here to help you protect your clothes from stains. The product offers white mark protection on your black shirts and anti-yellow staining on your white clothes. The unique formula offers reliable 48 hour protection from sweat and body odour, whilst caring for your skin. Free of ethyl alcohol and the skin tolerance of this anti-perspirant has been dermatologically approved. The formula is specially developed to dry quickly.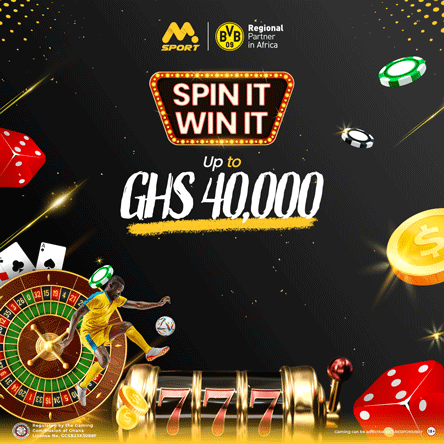 Price: Ghc 16.00 
2. Dry Fresh Anti-Perspirant Deodorant Spray 
NIVEA Dry Fresh Anti-Perspirant Deodorant Spray combines 2 anti-perspirant actives to provide an instant freshness and anti-perspirant protection against sweat as well as a deodorising formula to eliminate body odour. Dry Fresh is NIVEA's most powerful formula, designed to give you long-lasting protection. The spray revives your body and regulates perspiration, leaving you with a fresh and dry feeling throughout the day. The anti-perspirant and deodorising effects ensure 48-hour protection, combined with a fresh fragrance for women that invigorates the senses – it is the 48 hour deodorant spray women can rely on. 
Price: Ghc 16.00
3. Nivea Pearl & Beauty Anti-Perspirant Women Spray
NIVEA Pearl & Beauty anti-perspirant deodorant with precious pearl extracts evens out your skin tone and offers you velvety smooth & beautiful underarms. The deodorant combines 48 hours reliable protection against sweat and body odour with care for your underarm skin. A modern airy accord infused with a sparkling berry cocktail in the top notes gives instant freshness to this creation before juicy peach and a delicate floral bouquet of violet, jasmin, freesia and muguet unveil in the heart. Base notes of creamy sandalwood, warm vanilla and soft musk give a caring and powdery beauty facet to this creation.
Price: Ghc 16.00
4. Nivea Black & White Invisible Silky Smooth Spray
The caring Black & White Deo for silky smooth skin after hair removal. The innovative care formula – with skin conditioner and 0% alcohol (ethyl alcohol) – conditions and cares for skin: for a velvety soft and smooth skin feeling. With 48H reliable effect against sweat and odour, as well as Nivea's patented stain protection: black stays black, white stays white longer. A sheer accord made of champaca and ivy accord. The feminine heart is a blend of rose, golden orchid and watery notes. A reassuring background of precious woods and musks complete this creation. 
Price: Ghc 16.00
5. Nivea Energy Fresh
The new NIVEA DEODORANT Energy Fresh offers energetic freshness that I can feel all day long. It gives me reliably deo protection, so I can just embrace my day – no matter how long it lasts. The new NIVEA DEODORANT Energy Fresh works with a new fresh, highly-effective formula enriched with energizing lemongrass. This ensures you 24h deo-protection and optimal skin-friendliness.
Price: Ghc 16.00
6. Nivea Dry Comfort Anti-Perspirant Spray
Nivea Dry Comfort anti-perspirant deodorant offers you powerful protection tested in real life situations. Because real life does not happen in the lab, NIVEA Dry stepped out of the lab and unlocked a completely new testing technology that puts our deo to withstand the toughest test of all. 
Price: Ghc 16.00
7. Nivea Fresh Natural Spray
Nivea Fresh Natural deodorant with ocean extracts provides a natural feeling of freshness. The deodorant with a long-lasting light, fresh fragrance reliably protects you for 48 hours against body odour and cares for your underarm skin. A radiant and fresh fragrance with a citrus top note enhanced by fruity accents and a herbaceous touch, leading to a generous feminine floral bouquet, rounded by a sweet and powdery note.
Price: Ghc 16.00
8. Nivea Double Effect Anti-Perspirant Spray
Nivea Anti-Perspirant Deodorant Spray Double Effect – effective protection and smooth underarms for 48 hour sweat and odour protection. Double Effect Anti-Perspirant Deodorant offers both, effective protection and smooth underarms. The double effect formula allows for a closer shave by keeping skin smooth and soft while keeping you fully protected against perspiration. It protects you for 48 hours against sweat and body odour with its caring ingredients for soft feeling skin. The deodorant is skin tolerance dermatologically approved and is completely alcohol-free, so it is also very gentle on your skin.
Price: Ghc 16.00
Watch video below: 
Thank You for reading this post. Don't forget to recommend our site, Ghana insider, to your friends and family who might also profit from the information on our website, and check out our other articles because we have more information to bring to you via your devices.
I believe you have any comments or suggestions to drop about this article, kindly make use of the comment box below and reach us for more discussion.
Ghana insider is on the mission to give you insightful knowledge about anything in Ghana; Latest Entertainment news, General news, insurance, banks, mortgage, Farming, product pricing, food, business, and more.