Music is a form of entertainment and is enjoyed by many worldwide. It helps to ease stress and makes you feel good.
As a music lover, you would probably want to get continuous access to music sites.  There are many music sites where you can get access to your favourite kinds of music to download and watch videos, as well as get their lyrics.
Check out these sites below:
Download Shatta Wale Songs, Stonebwoys mp3, Sarkodie's Music Videos and many more from these music sites in Ghana.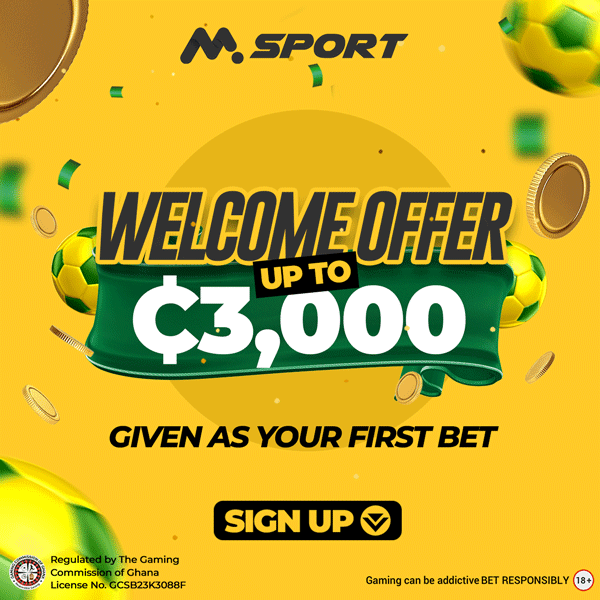 ---
List of Music Sites In Ghana to Download Free Songs.
Ghanamotion.com
This website is Ghana's premier music site and allows users to download and stream Nigerian and Ghanaian music. They have gospel music, instrumentals, mixtapes, videos available on the website. You can email your songs or mixtapes to [email protected] to be uploaded for you.
If you want to be featured on ghanamotion.com or you want people to know about your products and services, you will have to fill out a form on the website with your request and a representative will respond.
You can check out their website for your favourite music, their lyrics , videos and more.
Call or WhatsApp us: +1 (646) 542-9283
---
Ghanamusic.com
The website is the leading source of Ghanaian music videos, music news, biographies, reviews, interviews and photos. It was created in 2001 and serves as an international musical archive to Ghana, Africa and the world.
Ghanamusic.com aims to present a site that people can comfortably use and that gives you quick and easy access to what you are looking for on the site.
Ghanamusic aims to educate, expose and enlighten people about Ghanaian music through the internet and to promote and enhance the Ghanaian musical culture worldwide.
GhanaMusic.com is owned by MiPROMO Media and works from Accra, Ghana.
Contact them on :  +233 (0)30 293 0199 / +233 (0)55 597 9767 or our US office on +1 732 723 7071.
---
Hamblog.com
Halmblog is a site that helps to inform users about entertainment events and concerts close to them. They allow users to listen to the latest songs and download Ghana music mp3 as well as Nigerian songs, learn to make money online, watch the latest videos and learn more about their favorite artists.
They also offer lessons on blogging and have a page set aside for latest events and concerts happening in Ghana.
---
Zacknation.net 
---
GhanaSongs.com
This website is one of the best music download sites and has only Ghanaian music on it. They have the latest Ghanaian music available. They are involved in advertising, granting interviews, organizing events and so on.
Contact Bright Dwomoh  on +233247054515
You can also email them on [email protected] / Twitter @Ghsongs / Facebook_Page Ghanasongs.org
 Email them on: [email protected]
---
Hitxgh.Com
Hitzgh Media L.L.C with which Hitxgh.com was established in 2010. Their aim is to promote musicians and up-coming musicians through the internet. Over time, the company has covered a wide area with their services.
They are also involved in designing, developing and hosting websites, graphics designing, make brands and products known to the public.
 Locate Hitz Media at Dechemso Kumasi- Ghana.
They work from: Mondays – Saturdays (8:30 am – 600pm GMT).
Contact them on : +233 245 464 567 / +233 574 666 788
Email them at: [email protected]
Postal Address: P.O.Box KS12105, Adum- Kumasi Ghana W/A.
---
GhXclusives
This website is one of the well-known websites in Ghana which features the latest hiplife and hip-hop music videos, audios and lyrics across African countries. The website also has gospel and Jamaican dancehall music.
With GhXclusives, you can download their collection of songs without being a member, but it's best to register in order to access all features of the website as much as you want. Also, you have to be 18 years and above to be able to register with them.
---
Dcleakers
This website allows you to download your preferred Ghanaian songs, Nigerian songs, South, East & Central African music, and to be informed about entertainment news. The website has music MP3 available.
---
TooXclusive
Tooxclusive.com is a Nigerian website that provides a digital platform to give musicians and managers, the exposure they need to succeed in music. They offer all needed updates to clients in order for them to come to terms with the new technology.
This website allows you to download your preferred latest songs. There are no fast rules, simply visit their website and download the songs you want from there.
Website: tooxclusive.com
Contact tooxclusive on: 08062147651
Email them at :- [email protected]
---
Ndwomfie.com
This is a site where you can download your favourite music and videos and also have access to song lyrics and entertainment news.
Visit their pages on facebook, twitter and instagram :
 https://www.facebook.com/Ndwomfie
https://www.twitter.com/Ndwomfie_com
https://instagram.com/Ndwomfie
Whatsapp them on : +233273300414
Email them on : [email protected]
---
 UrbanRoll
This website has a variety of songs ranging from Afro-beats to Jamaican dancehall to Afro hip hop and mixtapes. It is a website where you can download albums for free. Urban roll has latest Nigerian music, Ghanaian music and mixtapes.
Urban roll can help you to promote your music on their website. You can call or send a message on :
+233 (0) 247 440 483
---
Ghanamix.com
The site has different types of songs available to choose from. They also allow for people to submit entertainment news relating to showbiz but must be of good quality and meet the guidelines they put out before they can be accepted.
Also they allow for advertisement of products on their website.
Contact them on these lines : 0248 888 889 / 0201 000 385 for more information.
---
Blissgh.com
This site features African music like: Ghanaian, Nigerian, Congo, Tanzania, Jamaica and South Africa as well as instrumentals. The site also features trending news and showbiz news. They have music videos, funny videos and television shows you can watch from there.
---
Africahitz.com
Africanhitz Is Ghana And Africa's number one site for downloading music and for providing entertainment news.
If you upload images to the website, you have to avoid uploading images with embedded location data (EXIF GPS) included. Visitors to the website can download and extract any location data from images on the website.
You can contact Africahitz on :
+233-240- 960392
Email them on :
---
GhanaNdwom.com
This website seeks to offer support, further and bring out music in Ghana. They feature varieties of songs ranging from indigenous highlife, hiplife, dancehall, Afro-beats among others. They show videos and lyrics of songs, news, photos and many more
Contact GhanaNdwom on : +233 244 706 994
Email them at: [email protected]
---
VibeHubs.com
Vibehubs.com concentrates on promoting music and providing entertainment news. They provide lyrics to songs as well. They allow for users to advertise their products on their website.
You can call or WhatsApp them on +233546451920
Email on [email protected].
---
Gh Kings
This is a website created by Afro Pikins Limited and launched on 26th February, 2010. This website is involved with the sharing of digital music across all mobile devices, aside furthering Ghanaian music. You can buy your preferred songs at GhKIngs Store.
Locate them in Accra and London.
Contact them on: +233 54 369 9697 (Ghana) / +44 7538 812264 (UK ).
---
WorshippersGh
This website is a platform for gospel entertainment and it is one of the biggest. They are focused on African Gospel Music. WorshippersGh is also involved in broadcasting events, keeping the public abreast with the latest news in Christian entertainment all over the world.
WorshippersGh aims to become a dedicated and the most sought after Gospel Media Network and Entertainment platform across The African sub-regions.
Contact them on : +233 050 145 3763 / 0240 837 645.
Email them at: [email protected]
---
Dailygospelvibe
This is a Nigerian Christian Music and Daily Devotional website. It was established on 7th of January, 2018 by Jeremiah Tochukwu.
The aim of this website is to promote upcoming gospel ministers who want to bless the world with their God given voice.
You can contact Dailygospelvibe if you want your gospel songs to be known as well as your albums and Events.
Email them at: [email protected]
Call on: +2348149406002
Headquarters: Ibadan, Oyo State, Nigeria
---
You can browse all these sites listed above and make your choices of music. They all have unique features you can benefit from.