As they say, music is the food for the soul and music is a therapy. Finding the right instruments is very crucial.
Finding quality and last-long musical instruments in very important, especially when you are an organization or a church.
Do you need music instruments as a DJ, hotel, church? Do you need music instrument for your pub or restaurant?
Are you looking for real dealers in music instruments, who sell quality and affordable instruments in Ghana? Then you are at the right place.
You might also be looking for where you cam hire music instruments for your programs or occasion, read on then.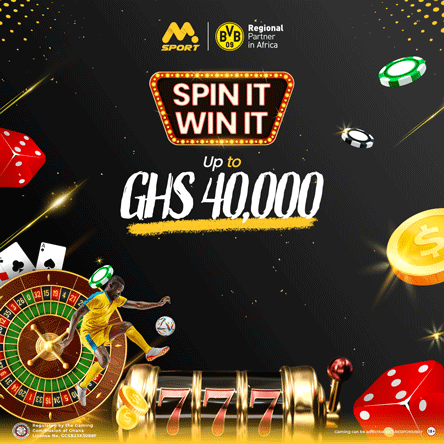 In this post, I have listed some musical instrument shops in Ghana, their location and contacts.
Musical Instrument Shops In Ghana.
Sweet Muzic Pro Audio
Sweet Muzic Pro Audio is one of Ghana's leading musical instrument store.
They are dealers in keyboards, drum, bass, guitar, live sounds, recording and computer audio.
They have brands such as Audix, ESP, Korg, Yamaha, Vox, Pearl, Sabian, Focusrite, Cerwin, Vega, KRK, Ultimate Support, Vater, D'addario, and many more top brands.
Sweet Music Pro Audio provides quality and original musical intruments and pro audio equipment to bands, churches, homes, etc in Ghana.
They have three (3) showrooms; Accra, Kumasi and Takoradi.
Locate them at;
Accra Location – Sonnidom Ship House, Achimota Mile 7
Phone: 020 536 0313
Kumasi Location – K Poly Third Gate, Amakom
Phone: 050 731 1990
Takoradi Location – Ground Floor of Rabito Clinic, Daavi Ama
Limposah Enterprise
Limposah Enterprise is also one of the trusted musical instruments shops in Ghana.
They are dealers on both the local and international market market, having huge customers.
They supply instruments of all kinds of brand to houses, churches, and many other places.
They sell amplifiers, combo (bass and lead combo), drums, guitar(acoustic and lead guitars), keyboard, microphone, mixers (both analogue and digital mixers), speakers, studio monitor, trumpets and others.
Locate them at;
Limposah Enterprise Abeka Junction, Circle-Accra Road Accra, Ghana.
Contact them on;
+233 24 636 0470
KFM Limited
KFM Limited was formed in 1995, providing excellent music instruments of all kinds of brand.
They are suppliers of wide variety of world class and state of the art musical instruments at extremely affordable prices.
Their products includes guitar, drums, keyboards, mixers, amplifiers, and many more.
Find them at Zongo Lane, Accra Ghana.
Call them on 0302675597 or +233 200215215.
Drum and Bass Centre
Drum and Bass Centre have professional musical instruments with top brands like Yamaha, Yorville, Harke Bass, Samson Audio, etc.
They have showrooms in Accra and Kumasi. Visit their website for more inquiries on www.drumandbasscentre.com .
Telephone
Accra
0540122952
0540122953
05401229554
Kumasi
0243529973
Email: [email protected]
Phasers Acoustics
Phasers Acoustics deals in all kinds of musical instruments, pro-audio equipment and accessories.
They supply, install, train and provide acoustic services also.
Aside providing their customers with professional consultancy services  in the area of sound engineering, acoustics, production or project management and media system integration to several organizations.
Find them at ; GA-496-8496, Rita Lane, Kwashieman, Accra
Call them on 055 412 3532 for more inquiries.