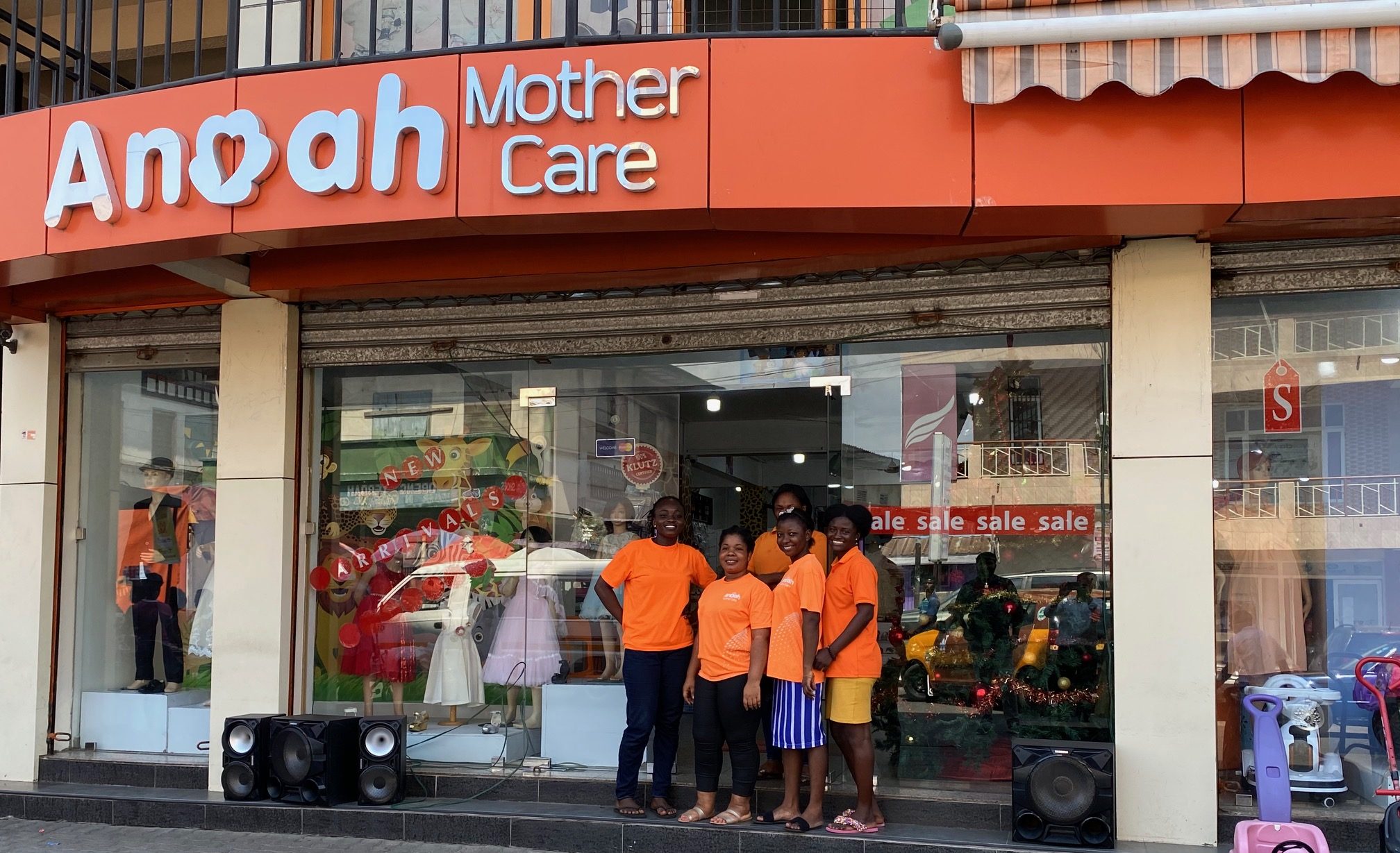 Mothercare Shops In Accra. Complete List
A baby's utmost happiness is every mother's dream but sometimes finding the right baby toys and items to keep your baby happy all the time can be really challenging. 
This article has been designed to help mothers find the right shops inside Accra where they can get all their baby's needs without any stress or hustle.
This post will take you through the various Mothercare shops located in Accra so stay tuned and read till the end.
Below is the list of Mothercare shops in Accra, Ghana. 
Perfect Mother Care
Located at Agape, Ablekuma Perfect Mothercare is your one-stop shop as far as toys and other baby accessories are concerned. They also have all kinds of baby foods for babies six months and above.
Ellen Mothercare/Mini Mart
Located at Batsona, Spintex Rd Ellen Mothercare/Mini Mart is your number one leading mother care in the city of Accra. They have all kinds of modern baby equipment and toys. 
Address: Batsona, Spintex Rd, Accra
Open Hours: 8 AM
Phone: 054 917 8137
Kiddie Palace 
Located near Coca Cola Roundabout, Opposite Shell Filling Station, Spintex Rd, Kiddie Palace sell quality clothes, shoes, toys, pushchairs, baby courts, accessories and other things that will make your baby feel like the royalty he or she is. 
Phone: 024 463 9148
Trendy Kids Mothercare
Just like the name suggests Trendy Kids Mothercare offers everything trendy you will like to have for your kids. Trendy Kids Mothercare is located at Jungle Rd, East Legon, Accra, Ghana.
Address: Jungle Rd, East Legon
Open Hours: 8 AM to 7 PM
Phone: 024 790 7557
Baby Mall GH
Baby Mall GH offers you quality products and excellent service at competitive prices. Baby Mall GH is truly a one-stop pregnancy and baby shop. You can locate Baby Mall GH at Birim street Asylum down. 
Address: C188/3 Birim Street, Asylum Down, Box CT4537, Accra
Phone: 020 000 6559
Open Hours: 8 AM to 7 PM
Gentle Step Mother Care
Gentle step Mothercare offers you high quality and affordable kids clothing and accessories with excellent customer service. You can locate Gentle Step Mothercare at Spintex Road opposite Glory Oil Felling Station.
Open Hours: 8 AM to 7 PM
Phone: 024 423 8477
Anoah Mothercare
Anoah Mothercare sells nice range of kids products at fair prices. You can locate Anoah Mothercare near White Chapel Building, opposite Women's World Bank, Zongo Ln, Accra.
Open Hours: 8 AM to 6 PM
Phone: 024 306 3185
Elene Mother Care
Elene Mother care is a one-stop shop for your mother and child care products. They do both wholesale and retailing. Contact or visit them at any of their outlets in Spintex and Okaishie.
Address: a20 Kojo Thompson Rd, Adjacent Ghana Commercial Bank(GCB), Former UT Bank Opposite White Angel Enterprise, Okaishie
Open Hours: 8 AM to 6 PM
Phone: 054 917 8137
Thank You for reading this post about Mothercare shops in Accra. Don't forget to recommend our site, Ghana insider to your friends and family who might also profit from the information on our website and check out our other articles because we have more information to bring to you via your devices.