Hello and welcome to another exciting edition on Ghana Insider.
In Ghana, the Luojia tricycle, which is also called a "Aboboyaa" or a "Luojia cargo tricycle," has become more famous over the past few years. These tricycles have become an important way for businesses and people to get around.
They are cheap, reliable, and efficient ways to move things and people. This piece will tell you everything you need to know about Luojia tricycle prices in Ghana, including what options are available and where to buy them.
Luojia Tricycle: A Brief Overview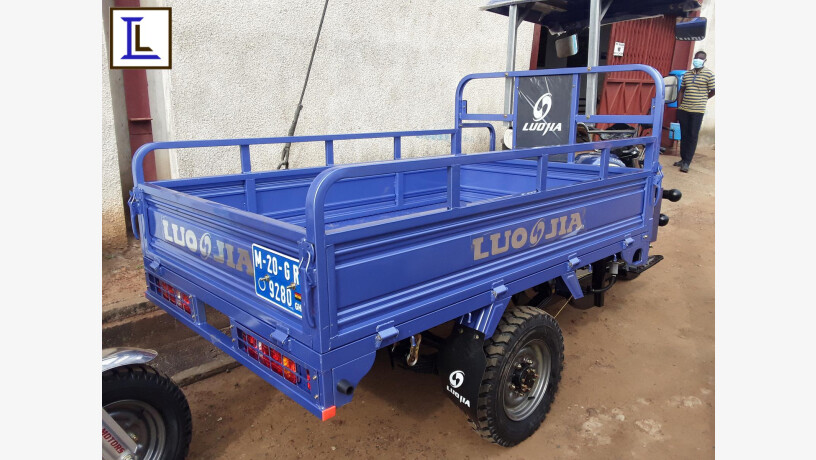 The Luoyang Northern EK Chor Motorcycle Co., Ltd., which is based in China, is the company that makes Luojia tricycles. These tricycles are known for being durable, good on gas, and able to carry a lot of weight.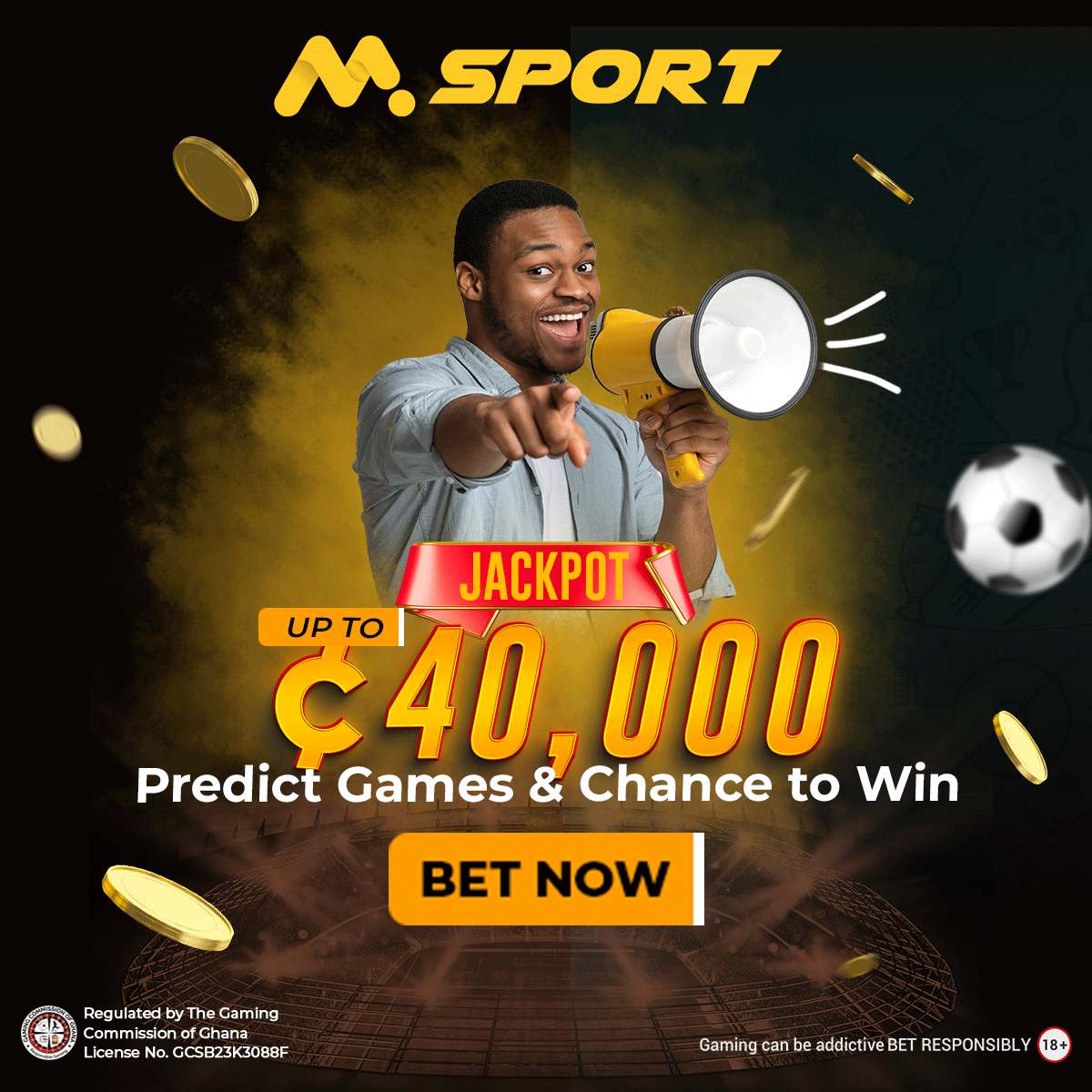 This makes them a great choice for small businesses and getting around town. The most popular Luojia tricycles in Ghana are the LJ150ZH and the LJ200ZH, which both have different engine sizes and can carry different amounts of weight.
Factors Affecting Luojia Tricycle Prices
Before getting into how much Luojia tricycles cost in Ghana, it's important to understand what affects these prices. Some of the most important ones are:
Engine Capacity: Usually, tricycles with bigger engines, like the LJ200ZH, cost more than ones with smaller engines, like the LJ150ZH. When the engine is more powerful, it can carry more weight and work better generally.
Features and Accessories: The price of a Luojia tricycle can go up if it has extra features and accessories, like a house, tarpaulin cover, or hydraulic dumping mechanism.
Import and Taxes: Since the Luojia tricycles come from China, the cost of importing them and any taxes that apply play a big role in figuring out the end price.
Location of the dealer: The price of a Luojia tricycle can change based on where the dealer is, as shipping costs and taxes in the area can affect the final price.
The price of a Luojia tricycle in Ghana
The prices of Luojia tricycles in Ghana can vary based on the factors mentioned above. But the following table gives an idea of how much the most popular Luojia tricycle models in Ghana cost on average:
| Model | Engine Capacity | Average Price (GHS) | Features |
| --- | --- | --- | --- |
| Luojia LJ150ZH | 150cc | 12,000 – 14,000 | Basic cargo tricycle, no additional features |
| Luojia LJ150ZH-Cabin | 150cc | 14,000 – 16,000 | Cargo tricycle with enclosed driver cabin |
| Luojia LJ200ZH | 200cc | 16,000 – 18,000 | Basic cargo tricycle, higher load capacity |
| Luojia LJ200ZH-Cabin | 200cc | 18,000 – 20,000 | Cargo tricycle with enclosed driver cabin and larger engine |
Please keep in mind that these prices can change and that they can be different based on the dealer, the location, and any extra features or accessories.
Where in Ghana to Buy a Luojia Tricycle
Luojia tricycles can be bought in Ghana from a number of dealers and wholesalers. Here are some reliable dealers and where you can find them:
Aboboyaa Tricycle Dealership: This store is in Kumasi and has a large selection of Luojia tricycles and great customer service.
Anidaso Tricycle Center is a reputable dealer in Accra that sells a range of Luojia tricycle models and parts.
Osei Kuffour Tricycle Showroom: Located in Tamale, Osei Kuffour Tricycle Showroom has a wide range of Luojia tricycles to meet customers' different wants and budgets.
Nana Baffour Motors is a well-known dealer in Takoradi that deals in Luojia tricycles and has great customer service and service after the sale.
Online Marketplaces: You can buy a Luojia bicycle in a store, but you can also find them on sites like Tonaton, OLX, and Jiji, which are online markets. You can compare prices and features from different sellers on these sites, and you can even try to get a better deal.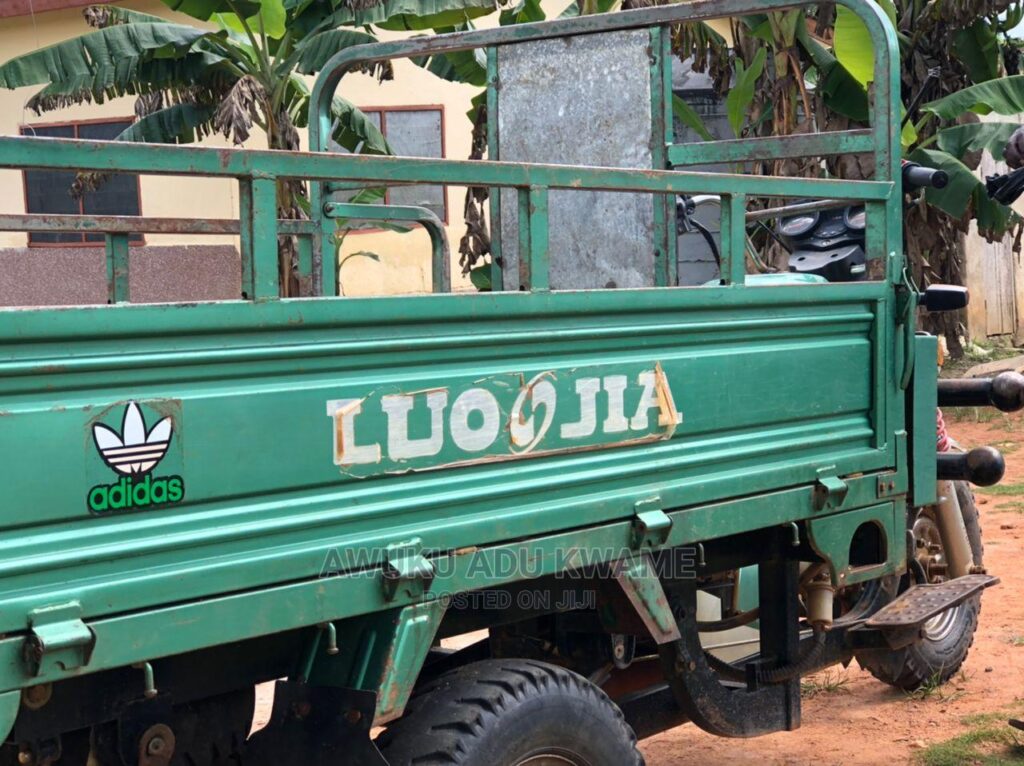 Conclusion
Because it is cheap, reliable, and efficient, the Luojia tricycle has become a popular choice in Ghana for both people and businesses. The price of a Luojia tricycle in Ghana can change based on things like the size of the engine, the number of features, import and tax fees, and the location of the store.
This article gives an overview of the most common Luojia tricycle models in Ghana and their average prices, as well as a list of trustworthy dealers where you can buy them. Before deciding which Luojia tricycle model to buy, you should do a lot of study, compare prices, and think about your specific needs.