In this post, I am going to take you through the list of loans in Ghana you can acquire through mobile money and how to apply for these loans. 
Ghana's use of mobile money has had a significant impact on the FinTech sector.
It has also provided numerous benefits and eliminated the stress associated with dealing directly with traditional financial institutions.
You can use your mobile money wallet to apply for and receive loans, pay bills, send and receive money, purchase Treasury bills, and seek loans, among other things.
This post has been designed to bring you all the mobile money loan platforms available in Ghana and how loan applications on these platforms are done.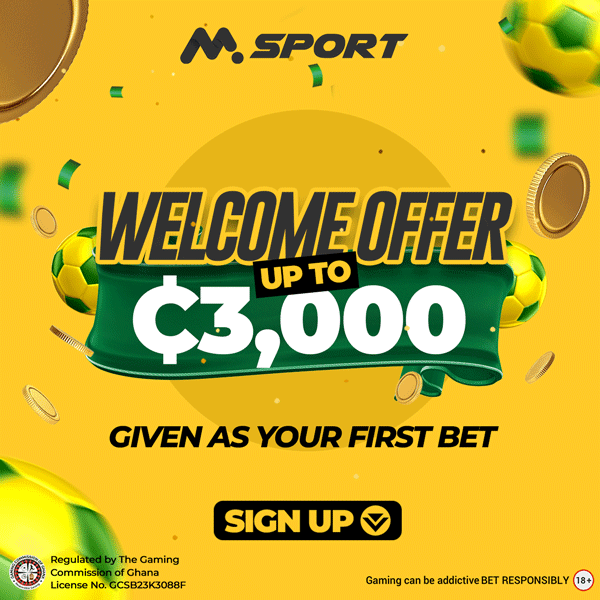 But before we get into the details, let's learn more about mobile money loans and the requirement for mobile money loans. 
What is A Mobile Money Loan?
a mobile money loan is a loan where the payment is made to the applicant's mobile money wallet. The wallet could be MTN Mobile Money, Vodafone Cash or AirteTigo Cash.
Requirements For Mobile Money Loan 
A mobile phone, tablet, laptop etc.

A valid registered money mobile number (MTN Mobile Money, Vodafone Cash and AirtelTigo cash).

Must be actively using mobile money in the previous month.

Uninterrupted Internet Connection.
Loans In Ghana Through Mobile Money
1. Sika Purse
Check out our previous post about Sika Purse to find out more.
2. LendingPapa
This is the newest addition to Mobile money loans. Their app is available on the Google Playstore via the link below.
3. OZE
OZÉ is on a mission to provide entrepreneurs and small business owners with the tools and resources they need to grow.
Aside from providing business solutions to subscribers, the company offers soft loans to customers at a 12.5% interest rate.
You can get a loan sum of GHC 20.00 to GHC 1,500.00. Want to know how? Download the OZE app from the Google PlayStore.
4. Vodafone Ready Loan
This is the newest addition to mobile money loans in Ghana. Like the MTN Quickloan, you have to be a registered Vodafone cash user to be able to apply for this loan. See the application process below.
Dial *110#
Choose option 5 (Financial Services)
Choose option 3 (Loans)
Select option 1 (Ready Loan)
Choose option 2 (Ready Loan Request)
select option 1 (Opt in)
Enter your mobile money PIN to proceed.
5. afb SmartCash Mobile Loan.
This is an afb Ghana loan designed for traders and informal sector workers who need loan to buy stock for their business.
No matter how small your business is you can qualify for this loan.
After a successful application, you receive your loan within a 24 hour period on your mobile money wallet.
How to apply
You can apply directly online on the AFB Bank website. A form will be provided for you to fill in your details and submit. Also, you can download the AFB mobile application from the Google Playstore to apply.
After a successful evaluation, the loan will be paid into your MoMo wallet in less than one day.
6. MTN QWICKLOAN
MTN QWICKLOAN  is a service that offers MTN Mobile money subscribers the avenue to apply for a loan using their mobile money wallet.
This service was introduced by AFB bank in collaboration with MTN Ghana
You can get up to a tone of a thousand Ghana Cedis (GHC 1000).
The minimum one can get is GHC 50. To qualify for bigger loans, one must pay an outstanding loan balance on time.
MTN Qwikloan is by far the most popular mobile money loans in Ghana.
7. MTN XPRESS LOAN
Although similar to MTN Qwikloan, the Xpress Loan come with its own exciting features.
This loan service offers loans to selected MTN customers.
No savings or paperwork is needed, you get paid directly into your momo account. It is a collateral-free loan offered by MTN Ghana.
8. FIDO MONEY LENDING
Fido loan lends money to mobile money subscribers across all networks. With Fido Loan, you don't need collateral but you will charge interest on any amount you take, and the application fee is GHC 12.00.
You're entitled to a loan amount of GHS 200 for your first loan.
To qualify for bigger loan amounts (up to GHS 1,000) you need to pay outstanding debts on time.
How to apply for FIDO Mobile Money Loan
Download the free FIDO APP from the Google PlayStore

Fill the loan application form in the app

Wait patiently to receive your money into your wallet. It's instant.

For more information, visit FIDOCREDIT.COM Or email [email protected]
9. Orbit Money Lending.
Orbit gives quick mobile money loans to customers with terms and conditions. If you are unemployed in Ghana and needs some loan to get yourself going, then try orbit money lending.
Call them now on 030 278 2900
10. MTN Ahomka Loan
This loan service offers loans to selected MTN Customers who are in financial crisis and need some financial assistance to sort things out quick.
No savings or paperwork is needed, all you need is an active MTN MoMo account.
How to borrow money on Ahomka Loan?
Follow the steps below to get this loan
Dial * 170#

Choose option 5 (Financial Services)

Choose option 3 (Loans)

Choose option 3 (AhomkaLoan)

Choose option 1 (Get a Loan)

Enter your Mobile Money PIN number/code

You'll receive a notification of the status of loan application

Wait till loan amount is credited to your Mobile Money Account
Watch the video below: