In this article, I am going to give you a complete list of bags wholesale shops in Accra, as well as the necessary information you need to know about these shops.
A wholesaler is a person or business that distributes things in large quantities to numerous outlets or shops for resale, either directly or through a middleman.
Wholesalers may offer their items at a lesser price since they buy in bulk, which cuts down on handling time and expenses.
They normally deliver big amounts of items, although they can also accept smaller orders. The wholesaler can be the product's maker or producer, but they don't have to be.
You may save money by purchasing things in bulk since wholesalers receive discounts for bigger quantities.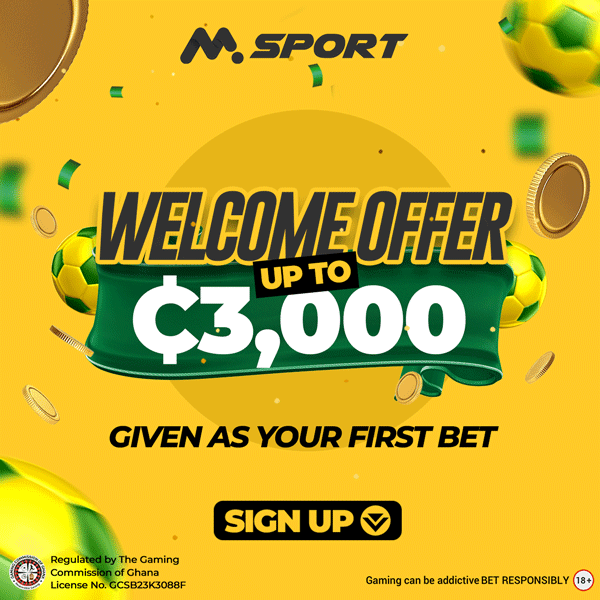 This means you may buy things for a lower price and sell them for a higher price.
You can gain ahead of the competition by purchasing and selling in large quantities, depending on how much you invest initially.
You can also decide to buy these bags wholesale, and sell them for profit!
List of Bags Wholesale Shops in Accra
mSimps
mSimps, an accessory manufacturing company and creative enterprise based in Accra, Ghana, began by producing dress brooches and belts in 2010.
It has since expanded to include handcrafted leather and wax print handbags, laptop bags, backpacks, leather slippers, loafers, travel luggage, and throw pillows, with the primary goal of producing quality and innovative Made-In-Ghana products for the global market while paying close attention to detail.
Students can participate in internships during their holidays at the firm to get hands-on information, skills, and experience.
It also collaborates with Soar Global Foundation (a non-profit organization committed to children's education and community development) to hold reading clinics for children in orphanages and underserved schools, as well as raise funds to stock school libraries across Ghana.
Location: Osu, Adjoatse Street ( Lane between Koala and Adwoa Agyeiwaa Building). Don's Place Junction.
Contact: +233 (0)262990588 , or +233(0)262975266, or +233(0)240902389
E-mail: [email protected]
Website: https://msimpsgh.com/
2. Oye Bags
They make African bags and accessories out of a wonderful assortment of African textiles, leather, and occasionally recycled materials.
Using bright materials and simple techniques, their creations are designed to evoke both current and pure African aesthetics.
Every item is handcrafted by local artisans using just the most basic techniques in order to keep the product's uniqueness.
Their handcrafted bags are mostly constructed of local wax print, tie dye, and kente fabrics, as well as other woven textiles from Africa and occasionally recycled cocoa sacks and leather.
Unlike mass-produced bags, their bags are works of art with distinct identities, making each bag unique in every aspect.
Their designs are intriguing, both African and contemporary, and exude the spirit of Africa.
Location:  Hyde Street Sakaman
Contact: 024 342 2297
Website: https://oyebags.com/
3. 17 COUTURE
They provide high-end, authentic fashion accessories that are tailored to their valued customers' preferences and elegance.
Location: George's Plaza,Opposite Papa's Pizza,North Legon ,Accra ,Ghana
Contact: 024 086 7937
Facebook: 17 Couture
web.facebook.com/17Couture/
Website: https://17couture.company.site/
4. Ajs Bags Hub
Location:  9th Estate Road, Hilla Limann Hwy, Accra
Contact:  026 088 1433
5. TheBagShopGh
Location: Eduardo Mohdlana Rd, Accra
Contact: 024 210 1993
6. SerwaaBags
Location:  30th Road Opposite Datus School Complex, Accra
Contact: 054 585 7700
Website: https://serwaabags.business.site/?utm_source=gmb&utm_medium=referral
7. Tortrex Bags
Location: Anege Akwei St, Accra
Contact: : 024 513 2178
8. Esther Bags And Footwear
Location: 2nd Floor, Georgina Store, KojoThompson RD, Knutsford St Accra, Accra, Makola
Contact: 054 064 2515
9. The Fashion Merchant/Bag Shop in Accra
Contact: 024 302 6623
Location: Batafo, Accra
Website: https://thefashionmerchant1.business.site/?utm_source=gmb&utm_medium=referral
10. Green_ibags_and_more
Contact: 026 644 1807
Location: Dansoman SSNIT flats, Block 3, Accra
Website: https://green-ibags-and-more.business.site/?utm_source=gmb&utm_medium=referral