Lots of people in Ghana are into big printing nowadays. They think it's great for making really cool and eye-catching graphics, which businesses and individuals both want.
You can use it for all sorts of things like posters, banners, billboards, and even wrapping vehicles!
With large format printing machines, you can help your message get across effectively. This article will talk about the different types of these machines that you can find in Ghana, including what they cost and what they can do, so you'll know how to pick the best one for your needs.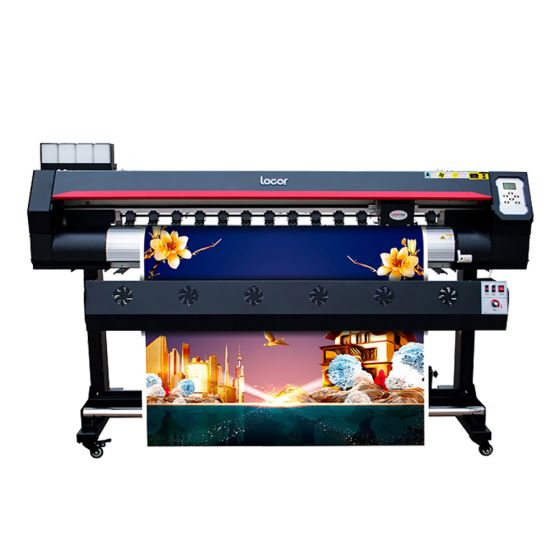 Different kinds of big printing machines in Ghana
Hey, have you heard of inkjet printers? They're the most popular type of large format printers in Ghana. These machines use liquid ink to make really nice pictures with bright colors. You can print on all sorts of materials like paper, canvas, and vinyl! Some cool brands that make inkjet printers are Epson, HP, and Canon.
Eco-solvent printers
Eco-solvent printers are a lot kinder to the environment than those traditional solvent-based ones. Instead of using harmful inks, they use eco-solvent inks that produce fewer nasty chemicals called volatile organic compounds (VOCs). They're really great for making high-quality images that are tough enough for outdoor use like billboards and wrapping vehicles. Some well-known eco-solvent printer brands you can find in Ghana include Roland and Mimaki.
UV flatbed printers
UV flatbed printers are pretty cool because they use UV light to dry the ink while it's being printed. This means that the prints won't fade or get messed up by the weather, which makes them great for outdoor use. Plus, these printers can print on all sorts of stuff like wood, glass, and metal. Two popular brands of UV flatbed printers in Ghana are EFI and Durst.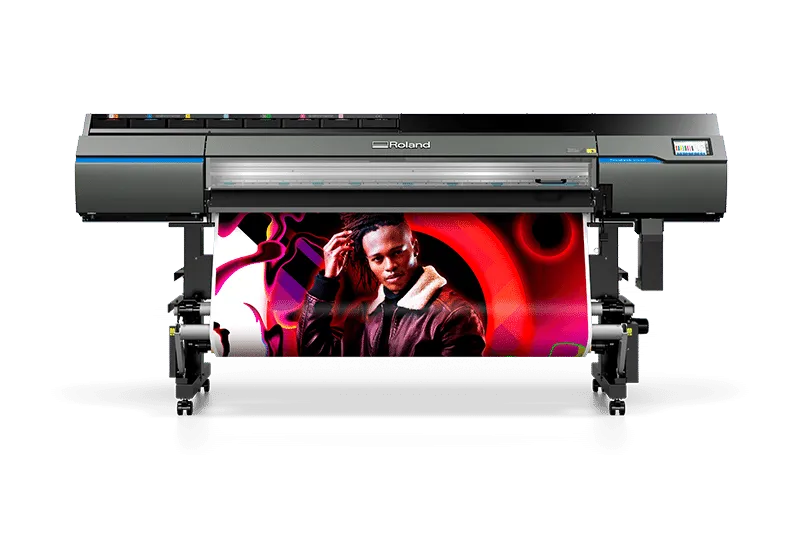 How much do big printing machines cost in Ghana?
In Ghana, the prices of big printing machines are not the same for all types and brands. It depends on what features they have. Here's a quick breakdown of how much you can expect to pay for each type:
If you're looking for an inkjet printer, you can find some that are pretty cheap and start at around GHS 15,000. But if you want one with more fancy features, it'll cost ya between GHS 25,000 to GHS 40,000. And if you want the best of the best with the top-notch print quality and performance, you might end up spending around GHS 50,000 to over a hundred grand.
Eco-solvent printers are a bit pricier than inkjet printers. If you're looking to get into the game, you'll be shelling out around GHS 40,000 for a starter model. If you want something mid-range, then expect to pay between GHS 60,000 and GHS 100,000. But if you're feeling boujee and want the best of the best, high-end eco-solvent printers can go for around GHS 150,000 or more.
UV Flatbed Printers are the priciest printing machines in Ghana for large-scale printing. The beginner models can start at about GHS 150,000, while the mid and high-range ones can cost between GHS 250,000 to GHS 500,000 or even more.
When you're thinking about buying a big printer, it's important to think beyond just the price tag. You gotta take into account how much you'll be spending on ink, keeping the thing in good shape, and all the other stuff that goes with it.
Conclusion
Big printers are super important for people and businesses in Ghana. They can do lots of stuff and make really good pictures. There are all kinds of printers you can get, each with its own cool things and price tags. It's important to think about what you need and how much you can spend when picking one out.
You gotta know the differences between inkjet, eco-solvent, and UV flatbed printers so you can decide which one is right for you without wasting money.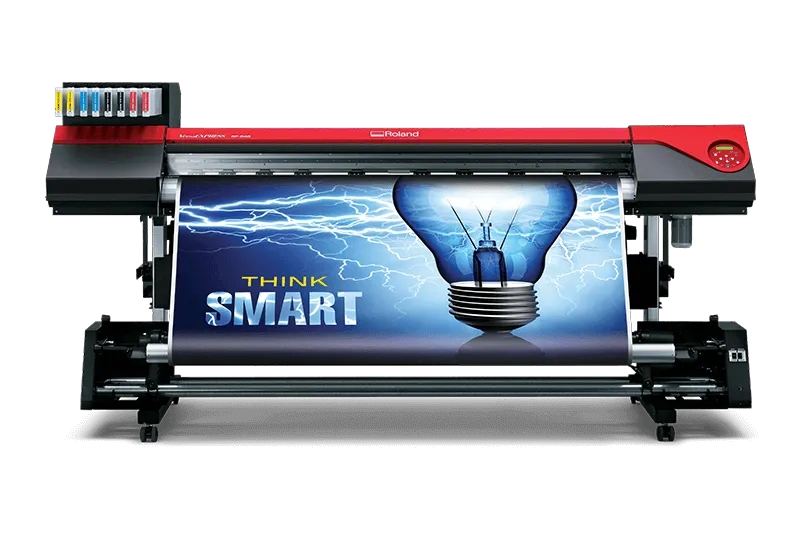 Other things to Consider
If you're planning to buy a big printing machine in Ghana, there are some other things you need to think about besides just the cost and the quality of prints. Some of these extra things that matter include:
1. Make sure the printer you pick has good warranty and after-sales support. That way, you won't have to worry about anything going wrong with it later on. If something does come up, you can easily get it sorted out with the manufacturer or distributor.
2. If you're looking for a printer, you might want to think about what's more important to you: how fast it can print or how good the prints look. Really fancy printers usually have better quality and work faster, but they cost more money. It's a good idea to think about how much printing you'll be doing and how detailed the prints need to be before choosing a printer.
3. When you're picking a printer, it's important to make sure it can work with the materials you want to print on. Some printers only work with specific types of stuff like paper, vinyl, or canvas. So check first to avoid any headaches later!
4. When you're thinking of getting a big printer that can print on large sheets, remember that these machines can be pretty huge themselves. They take up a lot of space, so make sure you've got enough room for the printer as well as any other stuff you may need to go with it before you buy.
5. Before you choose a big printer, think about whether you or someone on your team needs special skills or training to use it right. It could be helpful to get some extra training so that you can use the machine well.
6. If you're looking to get a large format printer in Ghana, it's important to consider things like the type and cost of the machine. By thinking about these factors, you can find one that fits your needs and budget perfectly. Having the right equipment will help you create really awesome graphics that grab people's attention and help you get ahead in today's tough market.