Ghanaian highlife musician Kwabena Kwabena got ladies drooling over his body during his 'Night of Love' concert on Valentine's day. 
Some teeming female fans in the audience didn't spare Kwabena Kwabena halfway through his performance at the 'Night of Love' concert.
During his performance, the highlife singer was swamped and dragged forward by some ladies, one of whom grabbed him by his shirt buttons.
In a video that has gone viral, the lady slowly unzipped Kwabena Kwabena's scarlet long-sleeved shirt and began twisting his nipples with her hands sliding through his chest.
Another lady spanked him on the buttocks, and the 'Tuemuda' hitmaker, who appeared to be having a good time, remained in the same spot, beaming.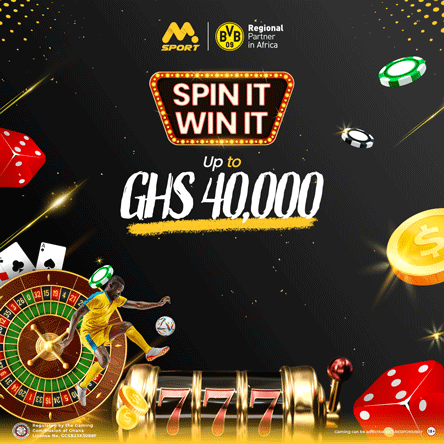 He then removed his entire shirt and proceeded to perform the rest of his songs.
Kwabena Kwabena is said to have held his 'Night of Love' concert at the Eastern Premier Hotel in Koforidua on Valentine's Day February 14, 2022.
See screenshot below: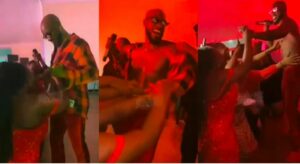 In other news, Kennedy Osei and his wife, Tracy, have used social media to commemorate their two-year wedding anniversary.
Kennedy and his wife have expressed thankfulness to God to mark the two-year journey, especially after welcoming a set of twins sometime in November 2021.
"15/02/20," Kennedy captioned a video of him and his family enjoying a nice time at an Accra amusement park. #kency2020 it feels like two days ago. 15/02/21. Kayla+Kaylee #kayla+Kaylee #kayla+Kaylee #kayla+Kaylee 15/02/22. Today. #GODFIRST."
"One of my most favorite moments of our 2-year adventure!!" Tracy captioned a sweet maternity portrait she shared with Kennedy Osei.
In February 2020, Despite's son, Kennedy Osei's wedding became the topic of the town, and despite a series of lavish weddings since then, it has remained unmatched, according to some observers.
#Kency2020 was more than a hashtag; it managed to stick in the minds of a segment of the public as a result of the events surrounding Kennedy Osei and Tracy's wedding.