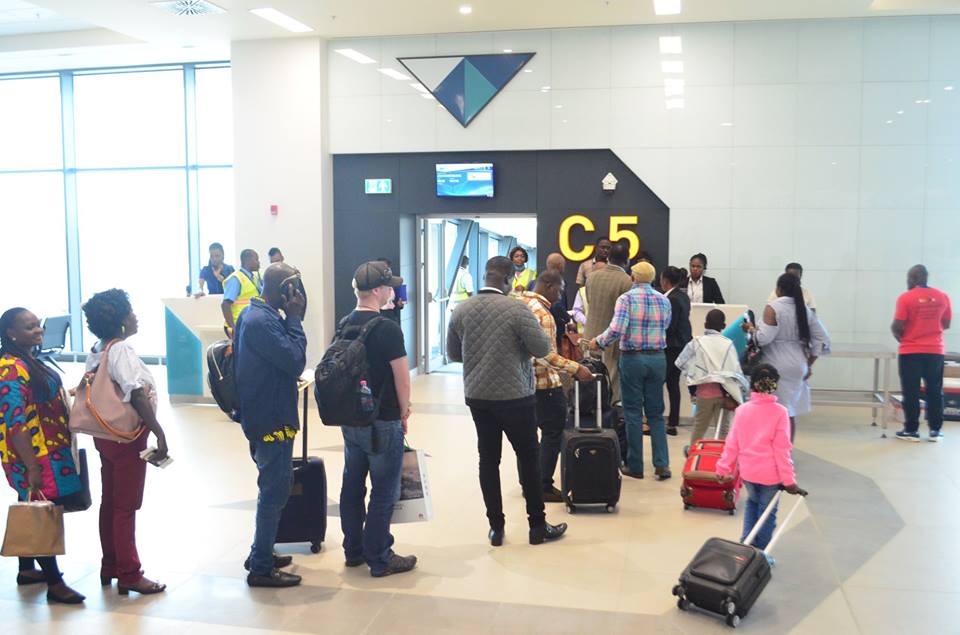 Kotoka International Airport Arrivals Schedules
Finding it difficult to get the actual time and flight arrivals at the Kotoka International Airport? This article brings to you a complete information about flights and dates of when they actual arrive in Ghana.
About Kotoka International Airport
Kotoka International Airport (IATA: ACC, ICAO: DGAA) is an international airport in Accra, Ghana's capital. The airport is managed by Ghana Airports Company Limited (GACL), which maintains offices on the airport grounds. It is the only international airport in Ghana.
Due to the COVID-19 epidemic, the airport served a record 3.019 million passengers in 2019, however this number fell to 1.157 million in 2020. Domestic and regional carrier Africa World Airlines uses it as a hub, and domestic carrier Passion Air uses it as a base.
Terminal 2 and Terminal 3 are the two passenger terminals of the airport. Domestic flights are served by Terminal 2, while regional, international, and long-haul flights are served by Terminal 3. Terminal 1 is currently not in use, but it will be converted into an FBO in the near future. Large aircraft, such as the Airbus A380, can land at Terminal 3.
A VVIP terminal for diplomatic flights and a military terminal for military operations are also available.
Airports Council International has named the airport the "Best Airport in Africa" (2-5 million passengers per year) for 2019 and 2020.
Review of COVID-19 Protocols For International Travelers – Ghana Health Service
Travelers to Ghana
• All persons 18 years and above arriving in Ghana will be required to provide evidence of full vaccination for a COVID-19 vaccine
• All unvaccinated Ghanaians and residents of Ghana who are currently outside the country and intend to return within 14 days from the midnight of 12th December 2021 are exempted. However, they should be vaccinated on arrival at the airport.
Traveling Out of Ghana
All Ghanaians travelling out of the country are to be fully vaccinated effective midnight 12th December 2021.
Definition of Fully Vaccinated
A person is said to be fully vaccinated when he/she has taken the full dose of vaccines approved and registered by the Food and Drugs Authority (FDA), Ghana.
• You need two doses of AstraZeneca, Pfizer, Moderna or Sputnik V to be declared as Fully Vaccinated
• One dose is required for Johnson and Johnson to be declared fully vaccinated.
Other Arrival Requirements remain unchanged
• The 72-hour Negative PCR test required prior to travel
• Completion of the Health Declaration Form
• All persons who arrive in Ghana will undergo an Antigen test
Accra Kotoka International Airport Arrivals Schedules 2022
Due to the current pandemic, most flight has been canceled from coming to Ghana and other flights may delay from the actual information on our list.
Accra Kotoka International Airport ACC Arrivals
Flight
From
Airline
Scheduled
Arrival
OP153

Kumasi

 KMS
17:30
P47762

Lagos

 LOS
17:45
SN291 3

Brussels

 BRU
17:50
17:23
QR1424

Abidjan

 ABJ
18:00
17:44
AW181

Tamale

 TML
18:00
7C5101

Lagos

 LOS
18:10
OP179

Tamale

 TML
18:40
BA81 2

London

 LHR
19:50
20:07
AW123

Kumasi

 KMS
19:50
KL589 3

Amsterdam

 AMS
19:55
20:09
AW223

Lagos

 LOS
20:10
AF4190

Paris

 CDG
20:30
AW125

Kumasi

 KMS
20:30
The list above might change due to delays in flight or changes from the airline company.