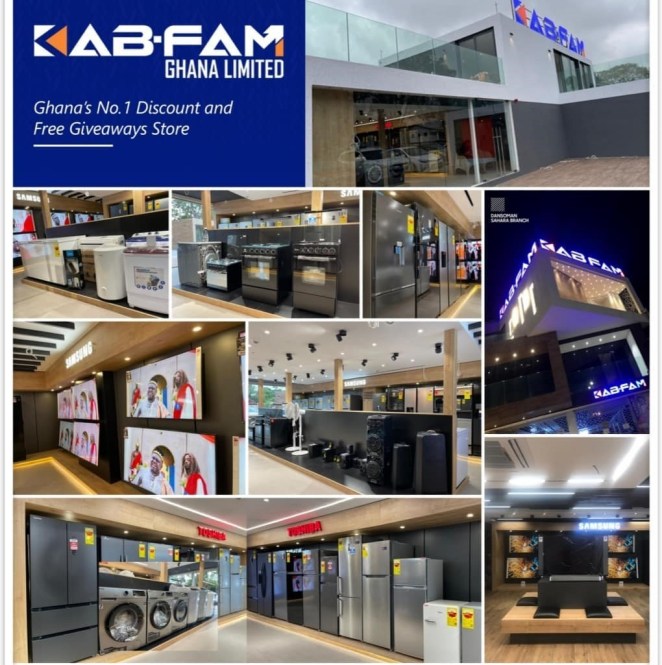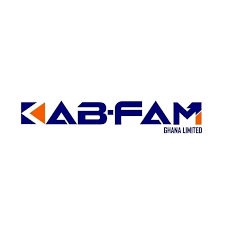 In this article, I bring to you a list of some Kabfam companies scattered nationwide.
Kabfam Ghana is a retailer dealing in electronic gadgets based in Ghana. They have been known to have the best, affordable and quality electrical gadgets from air conditioners, microwave oven, dishwashers, and washing machines to phones, home theatres, audio systems, deep freezers, refrigerators and television sets.

Kabfam Ghana has been able to attract the attention and love from most people here in Ghana due to their promotional deals and unique way of advertising, thereby, becoming majority of the people's ultimate go-to when they are in need of electrical appliances. This has, in turn, helped the company gain much profit and recognition.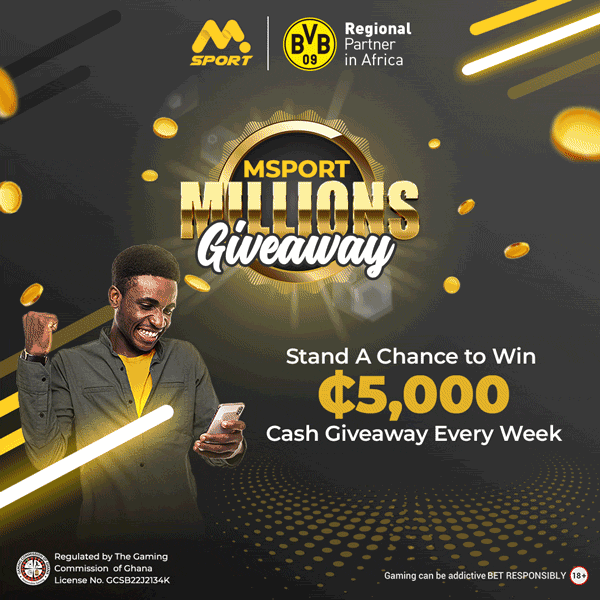 Another reason Kabfam is the ultimate go-to place when it comes to retail electrical appliances is the fact that they have good customer relations. The staff of Kabfam knows how important their clients are to their business and treat them as such. They also ensure that their customers' needs are taken care of without any difficult.

They ensure that there is fast delivery of your appliances regardless of your location within the country and even outside Ghana. The deliveries are also made on time.

Another distinctive feature about Kabfam Ghana Limited is the fact you can order any of their appliances from their websites and social media platform, make financial transactions via Mobile Money and your appliances would be delivered at your doorstep. Yes, you can order heavy electrical appliances and receive with literally a tap on your phone.

What makes Kabfam stand out from its competitors in the electrical gadget retailing business is the fact that electrical appliances bought can be returned and replaced if they have faulty in a way.
With all this being said, it can be agreed on that Kabfam is the leading electrical appliance retailing business in the whole country. Now to the main point of this article; a list of Kabfam branches in Ghana. Hope you find this information useful.
KABFAM BRANCHES IN GHANA
  Kabfam – Legon, around the University of Professional Studies, Accra (UPSA)

Kabfam – Achimota Old Station around Traffic Light

 Kabfam – Darkuman Junction, off the Kaneshie-Odorkor Highway

Kabfam – Ngleshi Amanfrom, Kasoa

 Kabfam – Tema Community 4 on the ground floor of the Barcadis Building

Kabfam – Kumasi Krofrom, Airport Roundabout,

Kabfam – Around Bank of Ghana, Takoradi Branch
KABFAM GHANA LIMITED CONTACT INFORMATION
Contact info – 0500000106 / 0500000105

Facebook – facebook.com/kabfamghltd

Twitter – @kabfamgh

Instagram – @kabfamgh

Working hours – 8:00am to 6:30pm

Website – kab-fam.com

Email – [email protected]