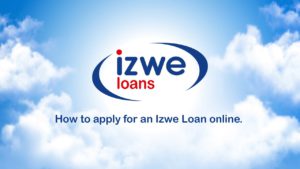 Izwe Mobile Loan Application. Complete Guide
In this post, I will take you through a complete guide of Izwe Mobile loan application, and other necessary information worth knowing about Izwe loans.  
Let's first learn something brief about Izwe savings and loans before we go through their mobile loan application. 
About Izwe Savings And Loans 
Izwe means 'nation'. It is the essence of what the company stand for: uplifting people for the greater good of their country. Our core mandate is to simultaneously improve lives and deliver social upliftment in Ghana while generating solid financial returns through innovative financial solutions and services. Izwe strives to unlock potential by fuelling developmental aspirations in Ghana, aimed at real community and economic development.
Izwe's financial solutions and savings & loans products help make it easy for individuals, entrepreneurs and business owners to take their financial developmental aspirations into their own hands, thereby stimulating personal financial growth and enabling economic participation.
Izwe uses innovative ideas, and digital and mobile financial services to give them the agility to operate faster and more efficiently, with easily accessible, high-performance self-service tools. Speed, convenient accessibility, safety, fairness and accuracy are paramount to their clients, and they can always be assured of our discretion and professionalism.
For their investors and stakeholders, Izwe is able to generate superior returns through effective credit management, comprehensive portfolio reporting and product innovation.
Izwe Mobile Loan Application
All you have to do to apply for a loan from Izwe Savings and Loans using your mobile phone is going to their website, https://izweghana.com.
Click on "Let's Connect," then "Apply Now," where you'll fill out your information and submit it.
Requirements For Izwe Loan
Original documents from the collateral of your choice

Valid driver's license, if applicable

Two original passport-sized photos of yourself

Three months' bank statements

Post-dated cheques for the term loan
Izwe Loan Disbursement 
Following the application procedure, a representative from the company will contact you with an offer. You will receive an offer in minutes if you visit an Izwe branch. In every situation, the offer reflects the company's evaluation of your financial capabilities.
Izwe has more stringent evaluation requirements, therefore you're more likely to accept the offer. The agent will also go over the loan terms and projected repayment duration with you. This is the greatest moment to seek clarification if you don't grasp specific situations or terms.
You will sign the relevant documentation if you agree with the quote. You will also provide all of the relevant paperwork. Izwe has more advanced technology, and the verification procedure is quick and easy.
The institution disburses the loan into your preferred account after you sign the Izwe quotation and submit the required documentation. The disbursement process is quick, although it is dependent on the document verification process.
Thank You for reading this post. Don't forget to recommend our site, Ghana insider, to your friends and family who might also profit from the information on our website, and check out our other articles because we have more information to bring to you via your devices.
I believe you have any comments or suggestions to drop about this article, kindly make use of the comment box below and reach us for more discussion.
Ghana insider is on the mission to give you insightful knowledge about anything in Ghana; Latest Entertainment news, General news, insurance, banks, mortgage, Farming, product pricing, food, business, and more.