Welcome to our blog. In todays article, talking about how to pay on jumia using mtn mobile money and more. We will give you all the important details that is needed for you to understand how to pay on jumia using mtn mobile money. Stay with us.
About How To Pay On Jumia Using MTN Mobile Money
Jumia Ghana has attracted a large number of consumers, both sellers and buyers, throughout the years. They make every effort to make their system as adaptable as feasible in order to assure smooth and confidential transactions on their platform.
Mobile money has become so ubiquitous in Ghana that it appears to be an unavoidable part of our daily lives. This prompted Jumia to introduce JumiaPay to assist MTN and Airtel & Tigo (MTN MoMo and airteltigo money) users in feeling at peace when paying for things purchased on Jumia Ghana. This payment method is available to MTN MoMo and airteltigo money subscribers.
How To Make Payments On Jumia Ghana With MTN MoMo And Airteltigo Money.
You don't even pay for a product unless you buy it, right? It is far easier to navigate their products using the Jumia app than their website, therefore let's use the app. (If you don't already have a Jumia account, establish one through the app and enter a 'easy to access' email address.) I mean, the email address should be one that you can quickly access with your phone, as you will need it to complete this process successfully).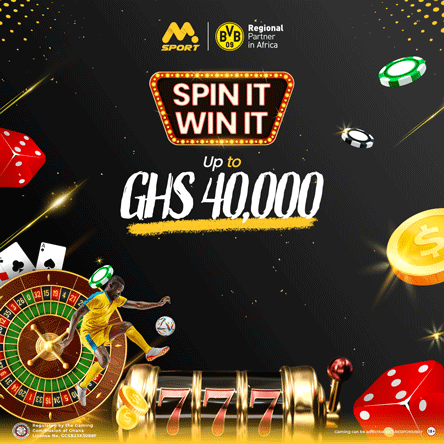 Open the Jumia Ghana app, search for the item you wish to purchase, and press on it. If you can't find the item, type its name into the search box at the top of the app and press the search button.
Tap BUY NOW at the bottom of your screen after you've selected the item. The item(s) will be added to your shopping basket.
How Do I Pay With Mobile Money?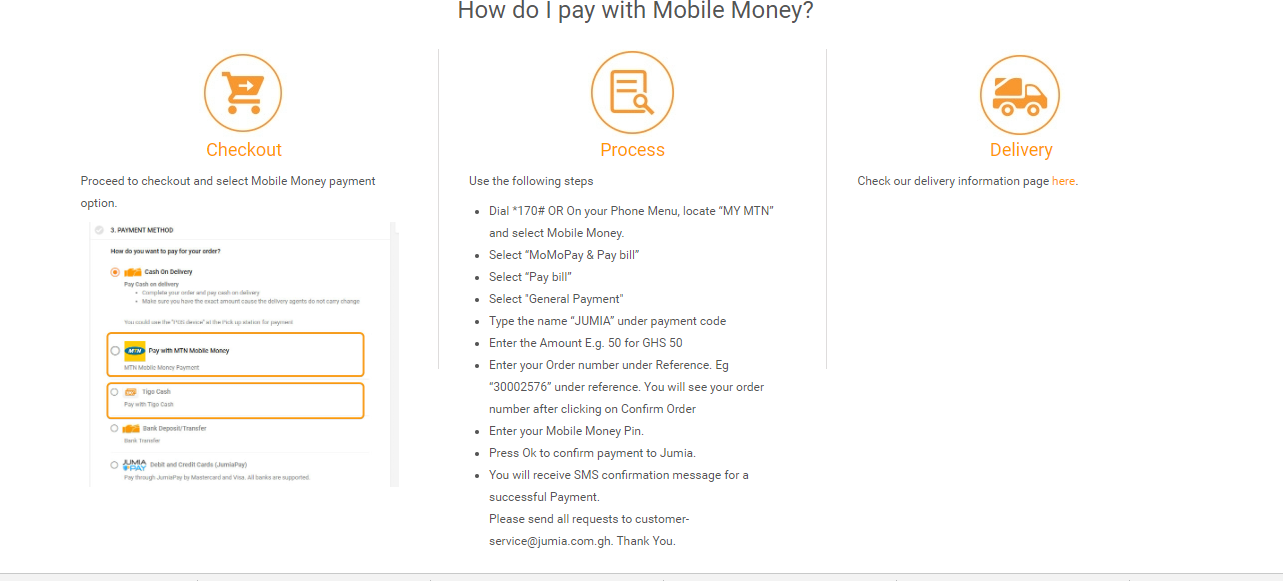 Use the following steps
Dial *170# OR On your Phone Menu, locate "MY MTN" and select Mobile Money.

Select "MoMoPay & Pay bill"

Select "Pay bill"

Select "General Payment"

Type the name "JUMIA" under payment code

Enter the Amount E.g. 50 for GHS 50

Under Reference, provide your Order number. For example, "30002576" under reference. After selecting Confirm Order, you will see your order number.

Enter your Mobile Money Pin.

Press Ok to confirm payment to Jumia.

If your payment is successful, you will receive an SMS confirmation message.


All requests should be sent to [email protected]. Thank you very much.
Thank you for reading our todays post on how to pay on jumia using mtn mobile money. We hope our article has been helpful. We believe that, this information has been helpful and we wish you will recommend friends and families to this post just so they can also be able to pay on jumia using mtn mobile money.