In most countries including Germany, Pantoprazole is used to lower stomach acid. Basically, the medicine works by inhibiting stomach acid production. Keep reading to find more useful information about Pantoprazole, more especially you will find out how long it takes for Pantoprazole to be out of the body.
What To Know About Pantoprazole
What Is Pantoprazole?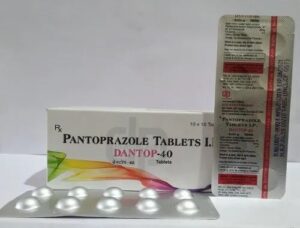 Pantoprazole is a medicine which works by minimizing the amount of acid your stomach makes. Pantoprazole is acid unstable and is hence formulated as an enteric-coated tablet, which must not be crushed. Types of Pantoprazole are available on prescription. Each tablet contains 20mg or 40mg of Pantoprazole
For short-term treatment of heartburn or acid reflux, you can purchase lower-strength 20 mg tablets from pharmacies. Pantoprazole is recommended for adults and children at age 12 and over.
What Are The Uses Of Pantoprazole? 
Pantoprazole can be used for heartburn, acid reflux and gastro-oesophageal reflux disease (GORD). Gastro-oesophageal reflux disease is when you persistently get acid reflux.
Again, Pantoprazole is taken to prevent and treat stomach ulcers. In some instances, Pantoprazole is taken for an uncommon complication caused by a tumour in the pancreas or gut known as Zollinger-Ellison syndrome.
How Does Pantoprazole Works?   
First of all, take note that this is not a substitute for medical prescription, first consult your doctor before taking Pantoprazole.
Pantoprazole is mostly taken once a day in the morning. If you are to take it twice a day, take 1 dose in the morning and 1 dose in the evening. It is advisable to take pantoprazole an hour before a meal.
The basic side effects are headaches and diarrhoea, but these are mild and stop when you complete taking the medicine.
Within 2 to 3 days, you should begin to feel better, however it may take up to 4 weeks for pantoprazole to completely take care of your symptoms. Never take pantoprazole for more than 4 weeks without first getting an approval from your doctor.
Assuming you buy pantoprazole without a prescription and your symptoms do not show any sign of improvement after 2 weeks, inform your doctor before going on to take more.
Who Should Not Take Pantoprazole? 
Pantoprazole is mostly not prescribed during pregnancy.
To ensure Pantoprazole is safe for you, inform your doctor if you have ever had an allergic reaction to pantoprazole or have liver problems.
How Long Does It Take For Pantoprazole To Be Out Of The Body?
Absorption of Pantoprazole is rapid, and the highest concentration occurs approximately 2.5 hours after single or multiple oral 40- mg doses. As it's well absorbed, it undergoes limited first-pass metabolism, and with an absolute bio-availability of approximately 77%.
Pantoprazole is deeply metabolized in the liver via the cytochrome P-450 system, largely by CYP2C19 demethylation with subsequent sulfation and has a serum elimination half-life of about 1.1 hours; As mentioned earlier, it may take approximately 4 weeks for Pantoprazole to completely take care of your symptoms.