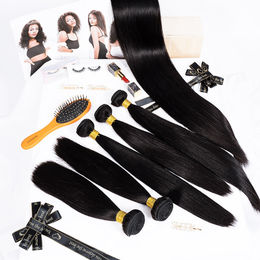 Hair Manufacturing Companies In Ghana
The cosmetic industry in Ghana has experienced an astronomical rise over the past decade. Many cosmetic companies now have the expertise to produce their own creams, soaps, and artificial human hairs. 
This article will take you through some renowned companies that manufacture artificial human hairs in Ghana.
Let's dive right into it, but please take note; these companies are not ranging in any other. If you are looking for the best hair manufacturing companies in Ghana, we are sorry we are not in the position to give you that. 
Below is the list of hair manufacturing companies in Ghana.
List Of Hair Manufacturing Companies In Ghana
Virgin hair product for wholesale
Address: sic mall, Accra
Phone: +86 185 8885 4246
Berrak Manufacturing Company Ltd
Address: Obedeka Rd, Tema
Phone: 054 267 1999
Becky Wigs
Address: Kojo Thompson Rd, Accra
Phone: 024 460 1181
HairSenta
Address: A&C Mall Jungle Ave, Accra
Phone: 024 490 7898
Maxim Cosmetics
Address: South Loop, Accra
Phone: 030 223 4700
Malkia – Feminine Beauty and Fashion Company
Address: Accra
Phone: 055 229 4333
Darling Hair
Address: Accra – Tema Motorway, KIA9679
Phone: 030 281 6661
Where To Buy Your Hairs On Wholesale In Ghana
Africa Manpower.

Blaq Hair.

Hair And Trends.

Big Tools CONSULT.

Human Hair Lounge.

KAN ENTERPRISE.

Casskaye Wholesale Cosmetics And Wigs.
How To Start A Hair Extension Business In Ghana
1. First Educate Yourself
Because there are so many different kinds of hair extensions on the market, you'll need to know their names, measurements, and where they're created.
Because various customers would be asking for different hair brands. Furthermore, a new product may enter the market that your clients are unaware of, and you can inform them about it.
2. Write A Feasibility Study
Make a list of how you want your business to succeed from the start to the end. Consider how you can compete with the established players in this industry. Know how much money you'll need to get started and how much money you'll make in a year. Find out where you can get your products, whether through wholesalers or manufacturers, so you can get them at a reasonable and inexpensive price.
3. Capital Prospect
When you invest money in different sorts of hair extensions that attract customers in the market, such as expression attachments, human hair, lace wigs, and other relevant things to stock, you are attracting customers. Your investment has the potential to return three times its original value.
4. Add Related Items To Stock
Thread for weavon, needle, weavon glue, weavon oil, relaxers, and all forms of hair care and anti-dandruff for hair are some of the other related goods used to produce hair. This not only attracts customers, but it also draws salon owners' attention to your establishment.
5. Offer At A Reasonable Price
Keep in mind that there are other rivals in this field. Make certain that your price is both reasonable and competitive. As a beginner, you don't need to generate a lot of money; instead, you should focus on gaining new clients. Providing them with the highest quality at a reasonable price can help you win and retain consumers for a long time.
Thank You for reading this post. Don't forget to recommend our site to friends and family who might also profit from the information on our website and check out our other articles because we have more in store for you.