In this guide, we will be looking at the price of the Gree Air Conditioner in Ghana and the necessary things you need to know about it.
Getting an air conditioner for yourself in this hot Ghanaian weather is no more a thing of luxury but a necessity. Gone were the days people used to regard air conditioners as status symbols of the rich in society, today it has become very necessary for every home to own one to cope with the soaring heat.
Gree
GREE Electric Appliances Inc. of Zhuhai, China is the world's largest manufacturer of air conditioners. GREE boasts of eight production bases in China, Vietnam, Pakistan and Brazil, and they produce up to 27 million residential and 2 million commercial air conditioners yearly. GREE produces all key component parts internally for consistency and control, and are the only air conditioner brand in China ranked as a 'World Brand'.
Since it was established in 1991, GREE has accomplished some remarkable feats. Twenty product categories are represented by 7,000 models in 400 series. Since 2005, they have dominated the global market, and for the previous eight years, Fortune Magazine has ranked us among the Top 100 Chinese Companies.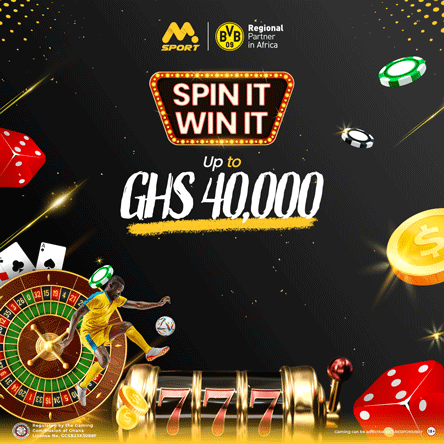 At GREE, they make significant Research and Deve investments in both their small home appliances and air conditioners. Every single one of the customers receives products that are of the highest quality, reliability, and performance thanks to our specialist research institutes and product development facilities. Without cutting-edge technology and innovation, it is impossible to become a global leader.
Gree air conditioners are sold at discounted rates during festive occasions like Christmas and Easter so to get the best deal, you can wait around for any of these seasons to get the most out of your money.
Why You Should Get A Gree Air Conditioner
Below are some of the reasons you should consider getting yourself a Gree air conditioner.
1. They use less energy.
The consumption is the main problem with buying an air conditioner. Your energy costs may increase if your aircon is running constantly. Because of this, even in the summer, many people only use it briefly.
A low energy air conditioner is a gift. You can use it all day long without worrying about paying the bills.
2. Reduces Noise
The biggest disruption to sleep and work is noise from air conditioners. Even if it creates a joyful atmosphere, you don't want any disruptions. The CFD software is tested on Gree air conditioners. It improves airflow while reducing wind noise on the windshield. You can also avoid interruptions at work.
3.It eliminates harmful bacteria
You don't want dangerous microbes to contaminate your tidy space. Additionally, Covid-19 has increased our awareness of our health. The dangerous microorganisms surrounding you are filtered by green inverter AC. It guarantees that the air you breathe is pure. The sterilizing rate is also increased by Gree's new AC. Everybody breathes clean air.
4. Wi-Fi is included.
Yes, an air conditioner with wi-fi. Doesn't everyone want that? Gree has released its line of inverters with built-in wi-fi. Your life will be easier as a result.  You simply need to download an app to remotely control your air conditioner. You won't have to stress about forgetting to close your air conditioner before going home.
5. It has a self-cleaning feature.
Nobody likes to wake up each month and change the filters. Filter cleaning is a real pain. Gree's air conditioners have a self-cleaning feature built in. Your life will be made easier by this self-cleaning technology. The inside evaporator is kept clean, so you may enjoy clean air conditioning.
6. It Supports Seven Various Speeds
Gree gives you a choice of one of seven speeds. The inverter AC's efficiency likewise rises as a result. Additionally, it aids in lowering AC noise levels. It becomes 3dB quieter. With Gree AC, you may sleep in a more peaceful setting. Finding an AC with seven different speeds is challenging.
7. It regulates voltage.
Gree is the greatest choice for nations with electricity fluctuation problems. It has a broad range of voltage fluctuation control. It automatically protects the switch from damage when the voltage exceeds. Due to the built-in facility, you can also avoid needing a stabilizer. Additionally, because there are no additional costs, it aids in saving money.
Gree Air Conditioner Price In Ghana
| | |
| --- | --- |
|  Air Conditioner | Price (GHS) |
|  Gree 1.5 TON COOL ONLY ACGHS | 2,990 |
| GREE 2 Ton Floor Standing Air Conditoner GF-24FW |  6,063 |
| GREE 2 TON Split Air Conditioner GS-24LM5LAAAGree 2 TON Split AC | 3,960 |
| Gree 2 Ton Floor Heat Cool Ac | |
| Gree 1 Ton Split Ac Gs-12pith2w | |
| Gree 1.5 Ton Inverter Ac Gs-18pith1 | 3,697 |
| Gree 1 Ton Inverter Ac Gs-12cith | |
| | |
| --- | --- |
|  Air Conditioner | Price (GHS) |
|  Gree 1.5 TON COOL ONLY ACGHS | 2,990 |
| GREE 2 Ton Floor Standing Air Conditoner GF-24FW |  6,063 |
| GREE 2 TON Split Air Conditioner GS-24LM5LAAAGree 2 TON Split AC | 3,960 |
| Gree 2 Ton Floor Heat Cool Ac | 10,004 |
| Gree 1 Ton Split Ac Gs-12pith2w | 2,763 |
| Gree 1.5 Ton Inverter Ac Gs-18pith1w | 3,697 |
| Gree 1 Ton Inverter Ac Gs-12cith | 2,879 |
| Gree 1 Ton Cool Only Ac R-410 | |
| Gree 1 Ton Inverter 12 Aith | |
| Gree 2 Ton Inverter Ac Gs-24fith | 4,709 |
| Gree Inverter Ac Gs-24cith12g | 5,447 |
| Gree 4 Ton Floor Standing Ac | |
Contact 
Telephone: 055 797 0007