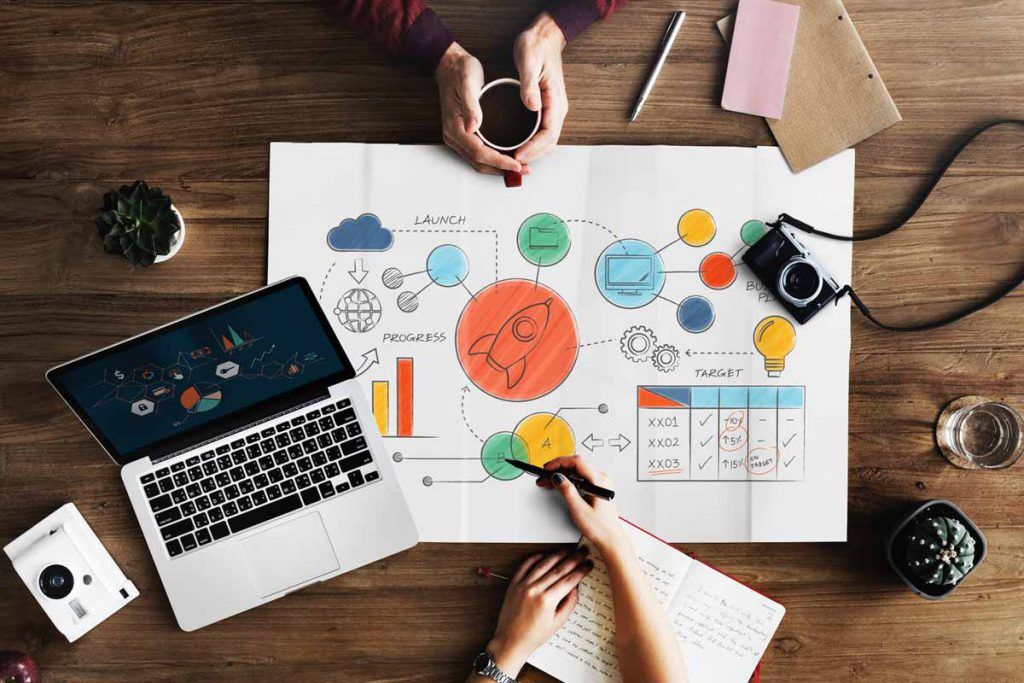 Graphic Design Schools In Ghana. Complete List
In this post, I will do my possible best to take you through almost all the graphic design schools in Ghana, where you can locate them and the necessary contact details to get in touch with them.
But before we get into the reason why you clicked on this article, allow me to throw more light on graphic designing as a profession and also a course for the benefit of readers who don't know much about it. 
About Graphic Design 
The art of organizing and developing visual content to communicate ideas and messages is known as graphic design. From billboards to cereal boxes to smartphone apps, graphic design can be found everywhere. These designs can impact our perceptions and emotions by incorporating many components and ideas.
Graphic designers are essentially visual communicators, and graphic design is also known as communication design. They use graphic design tools to bring visual thoughts to life and use text, graphics, and images to inform or engage customers.
Graphic design is one way for businesses to communicate with their customers. Design can be used to market and sell things, convey a message, or establish a brand identity. Though some graphic design has a commercial purpose, graphic design can also be a form of art and expression.
Graphic Design Schools In Ghana
There is currently an insatiable demand for graphic designers among several companies in Ghana which has resulted in an increased interest among youths to study design courses. 
If you are interested in joining the bandwagon, then the design schools listed below are worth checking out.
1. Radford University 
Radford University College is a private university in Accra, Ghana.
It was established with the goal of becoming Ghana's greatest graphic and web design school.
Some of their courses include:
Art

Graphics and designs

ICT

Business Administration

Hospitality Management
Address: 83A Lagos Avenue, East Legon, Accra.
Phone: +233 020 161 7584 / +233 054647 9813
Email: [email protected]
2. Accra Film School 
Accra Film School (AFS) is a Ghana Education Service approved training institution for film making and television production. We offer an intensive hands-on, thorough approach to learning; our courses are taught through a balance of classroom instruction, hands-on workshops and immediate experience.
The approach is holistic, ensuring that students understand and have experience in all aspects of the subject they are studying. This gives them flexibility as they become professionals.
They offer courses in: 
Production

Editing 

Motion Graphics

Presentation

Photography 

Broadcast journalist
Phone: +233 0265311544/+233 0264 253 165
Email: [email protected]
3. Accra International School Of Advertising And Design (AISAD)
AISAD is a portfolio-building school offering creative programs such as graphic design, advertising, photography, 3D animation, fashion design and many more. As a creative portfolio school, their focus and purpose is to help students develop professional creative portfolios that are more likely to get them hired in the creative industries. AiSAD is Africa's only creative portfolio school.
Physical Address: No. 109 Avenue E Kofi Annan Avenue, North Legon, Accra
Phone: +233 0303 935 943
Email: [email protected]
Website: Accra International School Advertising And Design
4. Bluecrest College
Bluecrest is arguably one of the top design schools in Ghana today. The school since it was established has produced quality students who have gone on to make a meaningful living out of their design profession. 
Courses Offered include:
ICT

Business Administration

Graphic Design 

Fashion Design

etc.
Address: Cola Street, near ATTC adjacent society generale head office, Kokomelemele.
Phone: 030 2250 0649 / 030 2551 1151
Email: [email protected]
5. Intaleks School Of Design 
This school is bent on providing enviable education to its students. 
They also teach their students how to be very creative and competitive. 
Courses Offered Include:
Graphics and Graphic design

General Knowlege in Arts 
Address: KNUST Ayeduase gate, Kumasi.
Phone: +233 032 2219 1072
Watch video below: 
Thank You for reading this post. Don't forget to recommend our site, Ghana insider, to your friends and family who might also profit from the information on our website, and check out our other articles because we have more information to bring to you via your devices.
I believe you have any comments or suggestions to drop about this article, kindly make use of the comment box below and reach us for more discussion.
Ghana insider is on the mission to give you insightful knowledge about anything in Ghana; Latest Entertainment news, General news, insurance, banks, mortgage, Farming, product pricing, food, business, and more.