Welcome to our blog. In todays article, we will be profiling the most talked about gnat mutual fund loan chart. How it works and more. Stay with us.
About GNAT Mutual Fund Loan Chart
The Ghana National Association of Teachers Mutual Fund Loan was established in 1998 as a solidarity and retirement supplement program for members of the Ghana National Association of Teachers (GNAT). The Fund was valued at roughly GHC1,527,527,821.74 billion as of December 2019 via investments in treasury bills, listed shares, private placements, loans and facilities to members, real estate developments, and other assets, with a current total membership of approximately 200,000.
Each member must give at least fifty Ghana Cedis (GHC 50.00). This is known as basic contribution. Members are urged to donate more than the minimum amount, and such contributors are known as optional contributors. Both sorts of contributions can be changed at any moment if the members agree.
Purpose of GNAT Mutual Fund Loan
To provide retirement supplement to members.To provide lifestyle enhancing facilities to members in the form of loans.
To facilitate access to credit purchases.
To engage in property development and real estate activities by way of investment.
Other Benefits of GNAT Mutual Fund Loan
Members of the Fund are entitled to :
Retirement benefit (exit package)
Death/Permanent disability benefit under the Group Solidarity Scheme
Loan facilities (Personal Loan, Investment Capital Loan, Habitat Loan and Vehicle Loan)
Credit purchases of household consumer items from Credit Mall Limited on credit basis
GNAT Mutual Fund Loan Chart, Interest Rates & Other Benefits
The loans are an important investment for the Fund. As a result, it is critical to ensure that this investment produces big and attractive returns. The interest earned on loans is dispersed to members (including loan recipients) as a return on investment. The Fund provides loans to less than half of its members.
This means that the vast majority of members make deliberate contributions to their retirement. As a result, if the Fund makes nothing or only marginal returns on its loans, members' departure packages will suffer.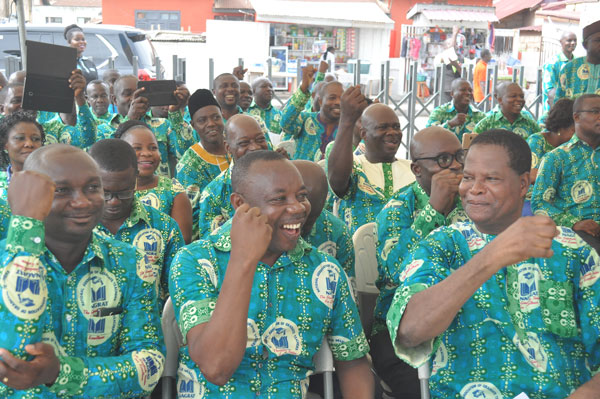 On loans made utilizing the declining balance technique, the GNAT Mutual Fund now charges a monthly interest rate of 1.33 percent or a yearly interest rate of 16 percent. This suggests that the remaining principle is subject to interest.
What is Teachers Fund Investment Capital Loan?
This is a facility designed to assist members in purposefully engaging in income-generating or investment activities. The facility currently has a GHC 40,000 ceiling.
What is Habitat Loan?
This facility, which has a current ceiling of GHC 50,000, is intended to help members with housing projects.
What is Teachers Fund Vehicle Loan?
This facility provides members with a lifeline for the purchase of non-commercial vehicles. The applicant is required to produce an invoice from a vehicle vendor to whom the approved loan amount is disbursed as part of the application process. It has a maximum of GHC 70,000.
Thank you for reading our todays post on gnat mutual fund loan chart. How it works . We hope our article has been helpful.