If you are reading this piece, I sure know you want to know about the undergraduate programmes offered at the Ghana Institute of Management and public Administration popularly known as GIMPA.
Ghana Institute of Management and Public Administration (GIMPA) is a well known tertiary institution in Ghana, offering incredible knowledge and environment to Ghanaian and outside students.
Their mission is to be an excellent institution to train interested students in public and business administration amongst other areas of study. GIMPA has a very outstanding reputation among other institutions.
Now GIMPA is an independent tertiary institution, operating in absolute financial and functional liberty. Often times, schools left to control their own affairs work hard to build their reputation and give students the best and GIMPA is no different.
They have designed courses and learning methods which benefits students. If you want to know about the GIMPA undergraduate courses, of course which is why you are reading this post, continuing reading.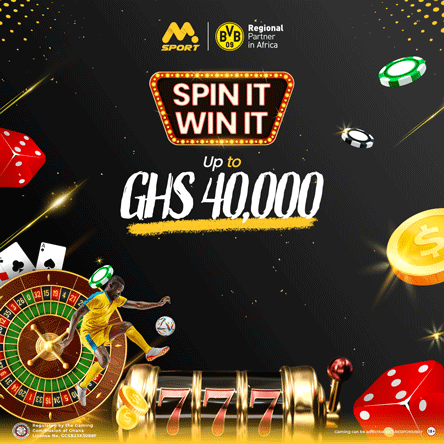 But more information can be found at their website, concerning their admission and how to apply.
GIMPA has different schools that offer various courses under different departments.
What course are you looking for? We'll look at the courses in this article shortly.
How GIMPA Came About
GIMPA was formed in 1961 as a project under the United Nations Special Fund Projects. The school was chosen under the National Reform Programme in the 1999s and 2000s to be amended into a self-funding institution.
Presently, GIMPA is a fully-matured and recognised university in Ghana and Africa and across the world.
The university is an accredited institution under section 5 of the GIMPA Act, 2004 (Act 626) by the National Accreditation Board.
The vision and mission of the school is evident, that the school seeks nothing than to render acquisition with the best techniques.
The aim of GIMPA is to build befitting and capable people for public sector fields.
They also want to build skilled and excellent individuals to fit the ever increasing challenges of the public and private sectors.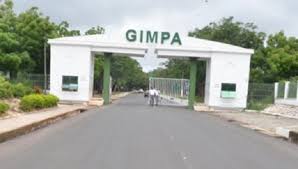 Various Schools in GIMPA
GIMPA constitute four schools, they includes;
Business School

School of Public Service and Governance

Faculty of Law

School of Technology
The institution award certificate, diploma, degree , masters and others depending on their courses. They also give earned degrees when the council has approved of it.
Undergraduate/Bachelor Courses at GIMPA
GIMPA offers bachelor's degree course that last for three to four years. These courses touch on almost every field of interest and profession.
The courses includes;
Bachelor of Accounting

Bachelor of Economics

Bachelor of Entrepreneurship

Bachelor of Finance

Bachelor of Marketing

Bachelor of Human Resource Management

Bachelor of Operation and Supply Chain Management

Bachelor of Hospitality and Tourism Management

Bachelor of Procurement Management

Bachelor of Project Management

Bachelor of Public Administration

LL.B Day Programme

LL.B Regular Programme

LL.B Modular Programme
GIMPA Application and Tuition Fees
The application and tuition fee at GIMPA differs depending on ones programme.
For instance, the application fee for some undergraduates is GHS150 and their tuition fee is GHS2,200 per semester.
While with postgraduate diploma, application fee is GHS200 and school fee; GHS2,500 per semester.
Masters application fee is also GHS200 and school fees is GHS4,450.
Nevertheless, the above is not for all respective students. Every school has its fee charges.
For instance, the school of law at GIMPA pays a fee of GHS5,569 which is for the entire academic year, they also pay GHS 3,816 for health insurance and GHS238 for health facilities.
Tuition fee for the various schools differ, and it even differs for fresh men and continuing students.
Check the out the tables below or visit their website at gimpa.edu.gh for more info.
Here is the Ghana Institute of Management and Public Administration GIMPA School Fees for 2020 Academic Session.
| | | |
| --- | --- | --- |
| Programme | Application Fees | Tuition Fees (GHS per semester |
| Bachelor's | 150 | 2,200 |
| Postgraduate Diploma | 200 | 2,500 |
| Master's | 200 | 4,450 |
Undergraduate – Continuing Ghanaian Students
| | | |
| --- | --- | --- |
| Category | Day & Evening | 1st Semester's |
| Mature | Entrance Course | GH¢ 1,200 |
| Level 200 | Diploma | GH¢ 2,390 |
| Level 200 | 1stDegree | GH¢ 3,590 |
| Level 300 | 1stDegree | GH¢ 3,390 |
| Level 400 | 1stDegree | GH¢ 3,390 |
GIMPA Undergraduate Fees For International Students
Undergraduate Programmes (African Students) : US$ 3,000.00
Undergraduate Programmes (Non-African Students) : US$ 4,500.00
GIMPS has a portal for students like every other tertiary institution in Ghana. You can submit your applications and get your hands on other important information at the site.
You can know the cut off points and many other which will guide you in your decision and choice.
If you really want to get educated in this prestigious institution, do not miss their application process details and all you need to know to get in there. Visit their site often so you don't miss.
Contact Info of GIMPA
Address
P.O.Box AH50, Achimota, Accra, Ghana.
Phone
+233 302401681
+233 302401683
+233 332095432
+233 501620138
+233 302404664
Email