Ghana Telecom University is currently known as Ghana Technology University College.
It was established in November 2005 purposely to train people in the enhancement of media-related courses.
But the institution has grown to diversify in other fields of disciplines.
Ghana Telecom University can be located in Tesano in the Greater Accra region of Ghana.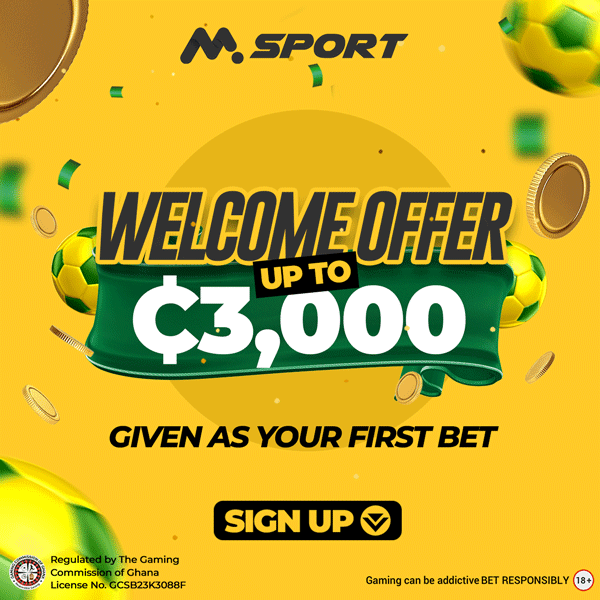 It is popularly abbreviated as GTUC. Ghana Telecom University is affiliated to the Kwame Nkrumah University of Science and Technology.
Its main mission is "to be the center of excellence in education, research, teaching, intellectual creativity and innovation.
Faculties at Ghana Telecom University
Ghana Telecom University currently operates in three main faculties namely;
Faculty of engineering

Faculty of Information
Also, Ghana Telecom University awards certificates, diploma, degree and post graduate programs.
About 8000 students are currently offering the various programs in the university currently.
Admission Requirements for Diploma programmes at GTUC
According Ghana Telecom University, SSSCE/GBCE applicants must have grades "A-D"
in both their core and elective subjects.
This includes English Language, Mathematics and Integrated Science/Social Studies and any three elective subjects which are relevant to the applicant's area of studies.
Admission Requirements for Undergraduate programmes at Ghana Telecom University College
'O' level / 'A' Level -credits in at least five (5) subjects at the GCE'O' Level including English Language and Mathematics.

At least 3 credit passes in the relevant subjects at the Advanced level.

GBCE- credit passes in Business Mathematics, English Language and Integrated

Science and three (3) elective subjects.

SSSCE/WASSCE – credit passes in English Language, Core Mathematics, Integrated Science and three elective subjects relevant to be chosen programme with at least 24/36
The Application Process
Offline Application Procedure
Application forms for admission could be obtained at the GTUC Information Centre,

GTUC – Adjacent Police Training School, Tesano, Accra

Kumasi Campus Amanfrom – University Junction– Off the main Barekese Road,

Koforidua Campus Charley Junction,

Ho Learning Centre, Vodafone Regional Head Office,

Takoradi Learning Centre, Vodafone Regional Office




and at our website gtuc.edu.gh
Applicants should please note that the application submitted will not be processed until the cost of the application form of GH¢150.00 is settled with the banker's draft from any bank.
Completed application forms with certified copies of Certificates/result slips should be submitted to the admissions offices before the closing date.
Online Application Procedure
Select "For First Time Applicants" or "Create account" if a New User. Select "For Returning Applicants" or "Login" if a continuing user/applicant.

First time applicants are required to fill the various fields in order to have their account creation successful.

An SMS will be sent to the phone number provided to confirm the account creation.

Various programs offered in the institution will be displayed where the user makes a selection. Per selection made, the various programs within the selected program are displayed from which a choice is to be made by the applicant.

Provide subsequent information to complete the application;

Personal details

WAEC Results

Sponsorship

Payment
Graduate Application:
Personal details
Academic Background
Work experience
Document upload
Sponsorship
Payment should be made to confirm the application (Visa Card/MTN Mobile Money).
Diploma Programmes at Ghana Technology University College.
Computing Science

Software Engineering

Business Information Systems

IT

Business

Accounting

Marketing

Management

Public Relations
Undergraduate Programmes at Ghana Telecom University College.
Faculty of Engineering
Telecom Engineering

Computer Engineering

Bachelor in Solar Engineering Degree (3 years)
Faculty of Computing & Information Systems – Degree (4 years / Top up)
Informatics

Information Technology

Mobile Internet Communication
Faculty of Business Studies – Degree (4 years / Top Up)
Marketing

Human Resource Management

Banking & Finance BSc. Accounting

Management

Accounting with Computing

Economics

Procurement and Logistics Human Resource Entrepreneurship
Masters programmes
MBA Logistics

MBA Petroleum economics and finance

MBA Oil and Gas Management

MBA Global Business/Global Finance

MBA Healthcare Management
PhD programmes
ICT Management

Business specialty (PhD) Business Administration – This is one of the most prestigious PhD courses in GTUC Information technology for management

Business decision management

Project management

Business Entrepreneurship and Technology

Health and management Sciences (PhD)

Healthcare Management

Engineering PhD programs

Engineering Project Management

Telecommunications Management