Welcome to our blog. In todays article, we will be profiling the most talked about ghana home loans, available loans and more. Stay with us.
About Home Loans In Ghana
Which mortgage providers in Ghana to pick from and how to secure a mortgage or home loan in Ghana are two of the most essential questions that most individuals have to deal with. One of the first obligations most people face when they enter adulthood is fulfilling their desire to purchase their own home. While some people may find it simple to achieve their dreams, the bulk of people find it more difficult, especially when you consider Ghana's income levels. The financial commitment needed to purchase or obtain a property is not small change. If you were to think about it, this could be a lifetime's worth of money for some people.
After discussing what a mortgage is, we'll present you with a list of the Top 6 mortgage servicers in Ghana. We would also go into detail about some of the other mortgage types. Hopefully, after reading this post, you will have a better understanding of some of Ghana's top mortgage lenders.
What is a mortgage?
A mortgage is a loan that a person gets from a bank or another mortgage lender so that they can purchase a house or other property. Keep in mind that because this is a loan, the borrower is required to repay the loan balance over the course of an agreed-upon period of time. Mortgages are available for both private parties and businesses to use when buying real estate. Until you have paid off the mortgage balance plus any accumulated interest, the lenders or mortgage bank will hold the value of the property as secured collateral. There are numerous banks and mortgage lenders in Ghana that offer house loans and mortgages.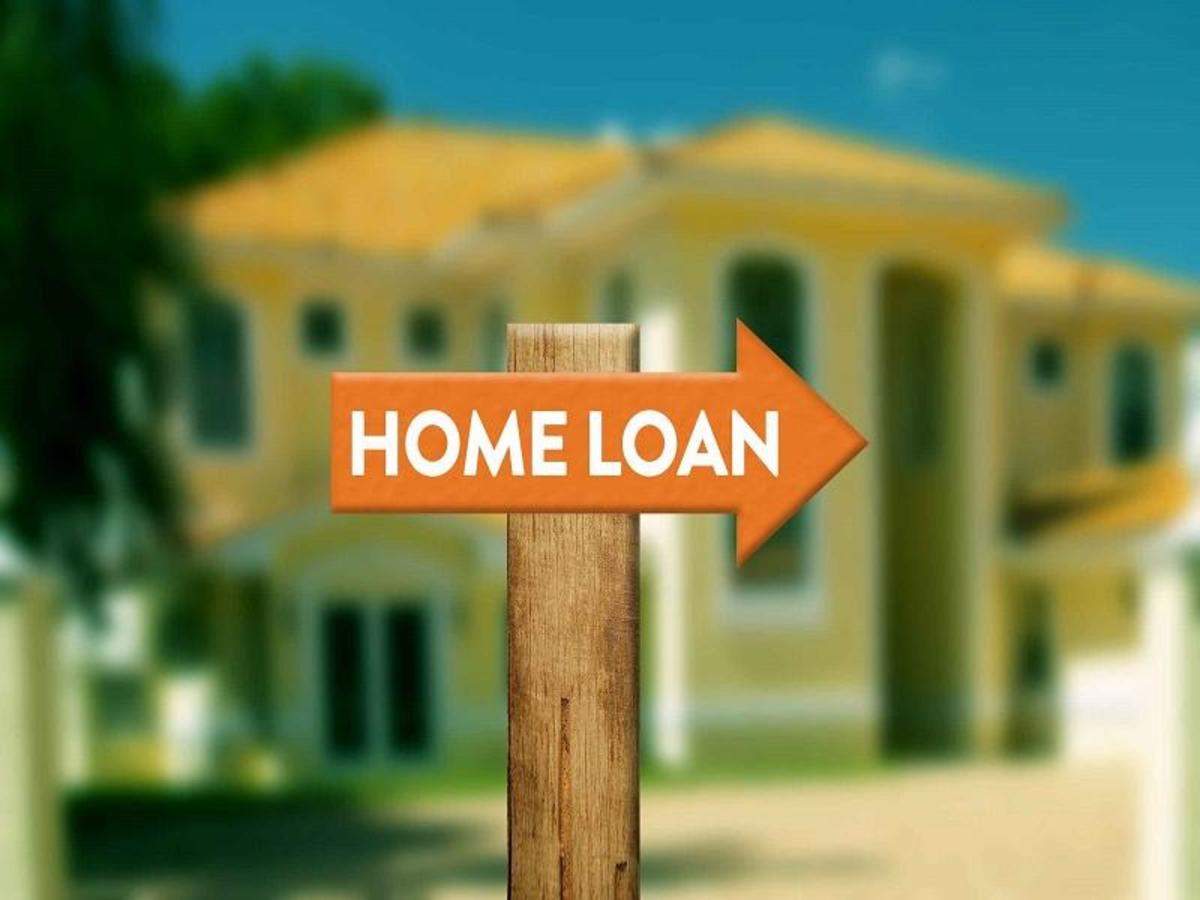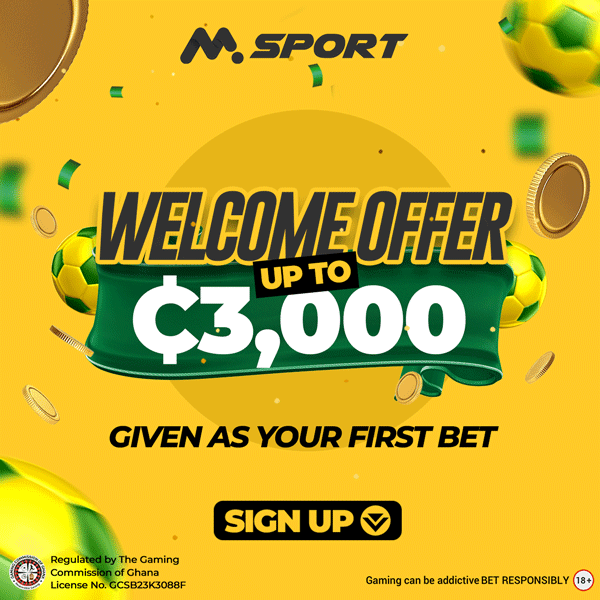 General requirements to acquire a home loan or mortgage in Ghana
Different mortgage banks or lenders in Ghana may have different conditions that must be met in order to obtain a mortgage. However, generally speaking, in order to be qualified for a mortgage or home loan in Ghana, you might have to provide:
a completed and signed mortgage application form from your preferred bank, together with payment of the bank's specified processing charge.
a document serving as identification, like a passport, license, or national ID. Most banks might ask you to bring a proof of attorney, a personal reference form, and a passport-sized photo.
You might also need to ask your employers to confirm your employment and income. Your most recent three pay stubs with all required deductions may be required.
copies of your most recent three years of audited accounts, or if you are self-employed, copies of your individual income tax filings. Additionally, if you are not a bank customer, your business profile and the past six months' worth of bank statements. A credit report from a reputable credit bureau may also be required by the bank.
A Real Estate Developer's offer letter, a down payment of the whole price, the title deeds to the land, copies of the site designs, and authorized building plans are a few further criteria.
The next challenge would be to determine which mortgage providers in Ghana are ideal to obtain a mortgage or a home loan from now that we have satisfied the general standards for applying for a mortgage.
Top 6 mortgage banks or mortgage providers in Ghana:
1. Stanbic Bank
One of Ghana's biggest commercial banks is Stanbic Bank. The facility charge is 2%, and loan repayment terms range from five to twenty years. Additionally, there is no restriction on how much you can buy. Your income may also have an impact on getting a mortgage. You have the option to repay the loan at a pace that is acceptable for you thanks to Stanbic Bank. Additionally, there are 6 additional mortgage options offered by Stanbic Bank, including:
Home Purchase – This is primarily meant for the immediate purchase of completed homes.

Developer Construction – This is perfect for individuals who are yet to complete their homes from Stanbic Banks' preferred developers.

Equity release – With the equity release you can take a loan and use the cash released for a variety of personal needs, including the purchase of another home or prime land, business expansion or funding education.

Employer Group Mortgage Scheme – Developer-based home construction on your land bought under organization block lands schemes.

Home Improvement – This plan allows you to renovate, remodel or expand your current home.

Refinancing – The refinancing mortgage is in 3 forms:

Internal refinancing – The internal refinancing allows you to arrange new financing terms such as the term of your existing Stanbic Home Loan, currency and amount.

External Refinancing – Financing is provided to help take over existing home loans from other banks.

Cash Refinancing – This process gives you access to extra money if the value of your property has appreciated over the years.
Stanbic Bank can be contacted on +233 302 815 789 / 080 010 009
2. Absa
Absa guarantees to provide you with a more practical, simple, and quick method of getting a mortgage. Absa enables you to buy a property, take out a loan against a home you already own, improve your current residence, or take over a home loan from another financial institution. For home purchases, they offer financing up to 90%, and for equity release and home improvements, up to 70%. Your property must be near Accra, Kumasi, and its surrounding areas if you use Absa.
The following items, among others, may need to be brought while applying for a home loan at Absa in Ghana:
Your current payslip and a form of identification.

An offer of sale from a vendor

Land title certificate

Indenture

Deed of assignment

Site plan

Building permit

Ground rent

Consent to a mortgage for leasehold (if applicable)

Sale and purchase agreement
For more information, do contact Absa via email at [email protected] or 0800 222333 (Toll Free) / +233 (30) 2429150 (charges apply)
3. Cal Bank
In addition to their other roles as a bank, Cal Bank works to help customers acquire mortgage loans so they can buy the house of their dreams. The Cal Bank Mortgage has been created to satisfy your current needs for a property loan. If you want to apply for a mortgage with Cal Bank, you must be between the ages of 21 and 55. You must complete the Cal Bank mortgage application and adhere to the specified steps. Following are some specifications for obtaining a mortgage from Cal Bank in Ghana:
A completed and signed mortgage application from Cal Bank.

An offer letter from the Real Estate Developer

A form of identification

Income verification

Credit History

Property documents

Down Payment

Disbursement Conditions ( Pre and Post)

Security: personal guarantee of the applicant.
You can contact Cal Bank on +233 800 500 500 or email [email protected] for more information.
4. Republic Bank
The goal of Republic Bank is to assist both businesses and people in buying residential property for either investment or personal use. The maximum loan amount a client may accept is determined on their credit history. A 20% down payment is required, and a 20-year loan term is the maximum. A processing fee is also required; it is 1.5 percent of the proposed loan amount for Ghanaians and USD250/GBP150 for non-resident Ghanaians.
The following requirements, among others, must be met in order to apply for a home loan at Republic Bank in Ghana:
A completed Republic Bank Mortgage form

Processing fee

A form of identification ( passport, national ID), a passport picture, a personal reference form power of attorney.
NB: Republic Bank may also ask for proof of relationship if it is a joint application.
Republic Bank has about 6 mortgage packages for individuals and companies. They are as follows:
Mortgage for home purchase: This type of mortgage is intended for people or businesses to buy a property for their own use or as an investment. One can put down as little as 20% of their purchase price. For Ghanaians who reside there, the maximum mortgage term is 20 years; for those who do not, it is 15 years. Residents of Ghana pay a processing cost of 1.5 percent of the proposed loan amount, while non-resident Ghanaians pay a processing fee of USD 250. The facility charge, which is equal to 1% of the proposed loan, may also be due from non-resident Ghanaians. One percent of the property price is required for stamp duty on the title, 0.5 percent of the loan amount is required for stamp duty on the mortgage deed, and GHC 1,500.00 is required for registration on the legal documents.

Home equity mortgage: With a home equity mortgage, people who own homes or may have previously invested in residential properties can borrow money against the equity in those properties to develop new homes or restore existing ones. Existing homeowners and businesses with real estate can use this product. According to Republic Bank, mortgage loans cannot be for more than 80% of the property's forced selling value (FSV). The facility has a 15-year maximum duration for loans in both cedis and other currencies. There shouldn't be any disputes regarding the property's title. A properly registered title is also required. Republic Bank requires 0.5 percent of the loan amount for stamp duty on the mortgage deed in addition to the legal cost.

This kind of mortgage package is intended for low-income people who can only buy their own home by purchasing land and building it over time. Buy, Build, and Own a Home
There are two key components to this mortgage package. both the "Buy" and "Build and Own" components. Beneficiaries will donate 10% of the land's cost. The maximum loan amount for the "Buy" section is $20,000 or the equivalent in cedis.
The consumer is eligible for the "Build and Own" element of the product once the first loan has been paid off in full. The consumer chooses one of the Bank's six house designs before construction begins. When submitting the initial loan application for the "Buy" land portion, the house is chosen. The largest loan for "Build and Own" (Construction) is $30,000 or the equivalent in cedis.
Each component of the facility has a maximum duration of 10 years, for a total of 20 years. The title must be unambiguous and explicit, and the land must be properly registered. Permits are a necessity, including development permits, building permits, and approved building designs.
Mortgage for the completion of a home: The Republic Bank Mortgage for the Completion of a Home assists people in finishing the construction of their homes. The amount Republic Bank is obliged to lend in order to finish the house must not exceed the loan's maximum. A loan cannot be requested for more than 50% of the property's total construction costs, and the property must have at least reached the lintel level. The longest loan period possible under this facility, whether in cedi or another currency, is 15 years. The bank must get the required building licenses and drawings, as well as a properly registered title to the land. The loan will be paid out in installments. After each stage of payout, Republic Bank will examine the property to confirm that the funds are being used.

Public sector home program: The Ghanaian government instructed Republic Bank to offer a financially feasible homeownership program for those working in the public sector as part of the 2007 budget. Each application for the affordable homeownership program will be assessed based on the eligibility and credit standards of Republic Bank.
The following qualify under the scheme:
All current public sector employees who have been in public sector employment for a minimum of 5 years.

The applicant must not have reached the general mandatory retiring age of 60 or 65 in the case of judges of the High Court and 70 years for judges in the Appeals and Supreme Courts.

For applicants who have 5 years or less to retire, Republic Bank will lend to such applicants provided GOG agrees to pay the outstanding loan amount due, out of the borrowers' total lump sum entitlements when the borrower is about to go on pension or when the loan matures whichever comes earlier.

Joint applications will be accepted in the form of husband and wife or parent and child.

Upon the beneficiaries' resignation or cessation of employment with GOG the interest rate on the mortgage loan shall be revised in accordance with the prevailing Republic Bank market rates.
Home improvement mortgage: The Republic Bank Home Improvement Mortgage is designed to assist individuals to renovate their homes or undertake extension works on their existing houses. The loan can also be used to acquire fixtures of chattels for the home. The target group for this product is existing homeowners and companies with properties. The maximum term for this facility is 15 years for both the cedi loan and foreign currency loan. The applicant is to provide a clear and undisputed title to the property, which must be duly registered.
Republic bank can be contacted on +233 302 429 555 / +233 302 258 106 / +233 302 242 093
5. First National Bank
First National Bank, now merged with Ghana Home Loans, provides its services in different forms when it comes to mortgages in Ghana. The home purchase mortgage includes the following:
Types of mortgages at First National Bank:
Home Construction Mortgage is given to individuals who need a loan to build their homes.

The land purchase mortgage from First National Bank helps you own a land.

The Home Owners Mortgage is also available for homeowners who wish to borrow for a longer period of time and use their home as collateral.

The Save-to-Own is perfect for young individuals who may now be starting out or self-employed individuals who may not have a steady flow of income but wish to own a home.

First National Bank offers various packages under the home purchase mortgage and they are as follows:

First-time buyer – If you are a first-time buyer, First National Bank offers this service exclusively to individuals who have never purchased a home before.

Buy-to-let – Interested in buying another property to rent? Allow First National Bank to help you with the process. They offer buy to let services where you can buy another property for the purpose of investment and rent it out to tenants.

100% Purchase – This is similar to the first-time buyer package. If you are a Ghanaian and wish to purchase your first home, you can apply for a 100% loan from First National Bank to purchase the property if you cannot raise the minimum deposit.

Home Purchase Loan – The Home Purchase Loan enables homeowners to purchase an additional home.
NB: Mortgage rates for these banks differ from bank to bank.
You can contact First National Bank on 024 243 5052 / 024 243 5057
6. Ecobank Ghana
You can use the mortgage calculator on Ecobank's website to determine your monthly payment capacity. It is very easy to obtain a mortgage from Ecobank in Ghana. You can ask for a mortgage form by walking into their office at any of their nearby branches. You will receive instructions on how to complete the process and submit the required paperwork. A mortgage financing deal between the Devtraco Group and Ecobank Ghana was also inked, according to which Ecobank would offer exclusive financing options to prospective homeowners desiring to purchase luxury and middle-class properties from Devtraco Plus and Devtraco Limited.
Thank you for reading our todays post on ghana home loans, available loans and more. We hope our article has been helpful.