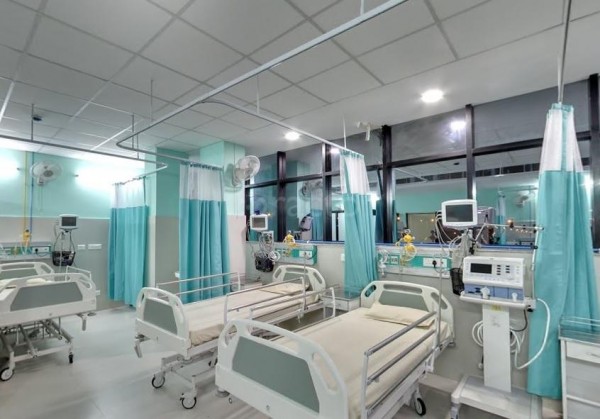 Ghana Canada Medical Center, Full Details, Contacts And Address
There is a saying that "a healthy man lives in a healthy body" so investing in your health should be part of your priorities. If you are reading this article, then probably you are thinking of doing exactly that. 
In this post, I will be exposing you to the quality health service provided at Ghana-Canada medical center. 
So stay tuned and make sure you read the full article. 
About Ghana-Canada Medical Center
Ghana-Canada Medical Centre is a state-of-the-art diagnostic and treatment specialty hospital in Manor Valley, Adjiringanor, Ghana's Greater Accra Region.
GCMC is the brainchild of a group of Ghanaian doctors and partners who have returned home after spending time abroad.
The hospital first opened its doors on February 1, 2009, with facilities to handle particular health concerns as well as a general walk-in clinic in the nicest and most comfortable client environment possible.
The staff is made up of highly trained physicians, nurses, and health care assistants who are always available to provide you with the finest possible care. At our center, we also have expert Ghanaian and non-Ghanaian practitioners from all over the world.
Health Services Offered At Ghana-Canada Medical Center 
A general walk-in clinic is available, as well as specialties such as Obstetrics/Gynecology, Urology, Surgery, Pediatrics, Eye, Dental, and Internal Medicine. Diagnosis and monitoring of diabetes, hypertension, high cholesterol, and heart disease care are among the other services offered at Ghana-Canada medical center.
They also have a fantastic laboratory service as well as high-quality Ultrasound services. X-rays, CT scans, and MRIs are also on the way.
Ghana-Canada medical center performs both minor and major operations.
They also recently created a non-invasive Cardio-Diagnostic Laboratory where you can get a heart disease evaluation and medicinal therapy evaluation.
The hospital also offers a pleasant place to stay.
Contact And Address 
Are you thinking of visiting Ghana-Canada medical center? Then below are some information about their contacts and address that can help you out. 
Mailing Address.
Ghana-Canada Medical Centre
P. O. BOX L 48, Legon
Accra-West Africa
Ghana.
Location: Manor Valley, Adjiringanor East Legon Accra.
The management department of the medical center is currently experiencing technical challenges from Vodafone on our fixed Vodafone lines. Management of Ghana Canada apologies for this inconvenience.
Kindly call them on 055 199 0807 / 055 863 0496
Email: [email protected], [email protected] or [email protected]
Thank You for reading this post. Don't forget to recommend our site, Ghana insider, to your friends and family who might also profit from the information on our website, and check out our other articles because we have more information to bring to you via your devices.
I believe you have any comments or suggestions to drop about this article, kindly make use of the comment box below and reach us for more discussion.
Ghana insider is on the mission to give you insightful knowledge about anything in Ghana; Latest Entertainment news, General news, insurance, banks, mortgage, Farming, product pricing, food, business, and more.