Hello and welcome to another exciting article on Ghana Insider. As we all know, the craft of knitting has transformed from a basic pastime to a profitable industry, with an increasing need for effective and efficient knitting machines.
Ghana specifically has experienced an upsurge in individuals interested in knitting and desiring to make exquisite and complex clothing apparel. To that effect, the Gemsy knitting machine, which is well-liked globally, has also gained momentum in Ghana.
So, are you interested in the knitting industry yet confused about how much the Gemsy knitting machine cost? Worry not because we've got you covered.
This piece will investigate the cost of the Gemsy knitting machine in Ghana and offer information on the characteristics and advantages that make it a desirable option for those who enjoy knitting.
An overview of the Gemsy Knitting Machines
The durability, ease of use, and superior output quality are the distinguishing features of Gemsy knitting machines. They meet diverse knitting requirements and come in several models to match different budgets and preferences. In fact, for both beginners and experienced knitters, Gemsy knitting machines are a trustworthy option.
The cost of Gemsy Knitting Machines in Ghana
The cost of a Gemsy knitting device in Ghana is determined by its type, characteristics, and point of acquisition. Typically, the prices vary between GHS 1,000 and GHS 15,000. The subsequent table outlines the costs of prevalent Gemsy knitting machine models that are accessible in Ghana:
Gemsy DK-93
An entry-level knitting machine, the Gemsy DK-93, is a great option for those who are just starting out or simply enjoy knitting as a hobby. It is reasonably priced at GHS 1,000 to GHS 1,500 and has a small size that makes it perfect for small projects. With its simple stitch pattern selection and manual carriage, this machine is ideal for individuals who prefer hands-on knitting.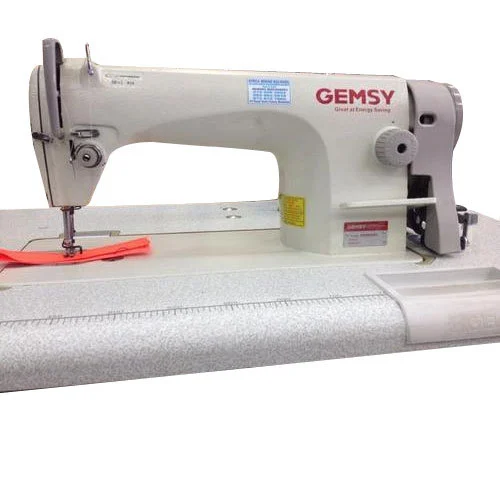 Gemsy KH-881
The price range for the Gemsy KH-881 punch card knitting machine is between GHS 3,500 to GHS 4,500. It's ideal for knitters who desire more diversity in their projects with its 200-needle bed and 24-stitch pattern repeat, enabling a broad variety of stitch patterns and garment sizes.
The punch card system facilitates the creation of intricate designs without difficulty. This device is suitable for those who are intermediate to advanced in knitting skills.
Gemsy SK-860
The price range for the Gemsy SK-860 Electronic Knitting Machine is between GHS 6,500 and GHS 8,000. This knitting machine is ideal for advanced hobbyists and professionals due to its sophisticated design. The built-in computer of this machine enables users to create custom stitch patterns which can be saved for later use. With a large knitting area consisting of a 200-needle bed, the SK-860 is compatible with different types of yarns. It's a high-quality investment for those who take their knitting projects seriously.
Gemsy KH-970
The computerized knitting machine, Gemsy KH-970, is available at a price range of GHS 12,000 to GHS 15,000. It is the ideal choice for avid knitters and professionals who want an exceptional knitting experience. With its built-in LCD screen for programming patterns, it has advanced features that include compatibility with design software and a vast memory capacity for storing designs. This machine is known for its high speed and precision, making it an invaluable tool for producing top-quality garments.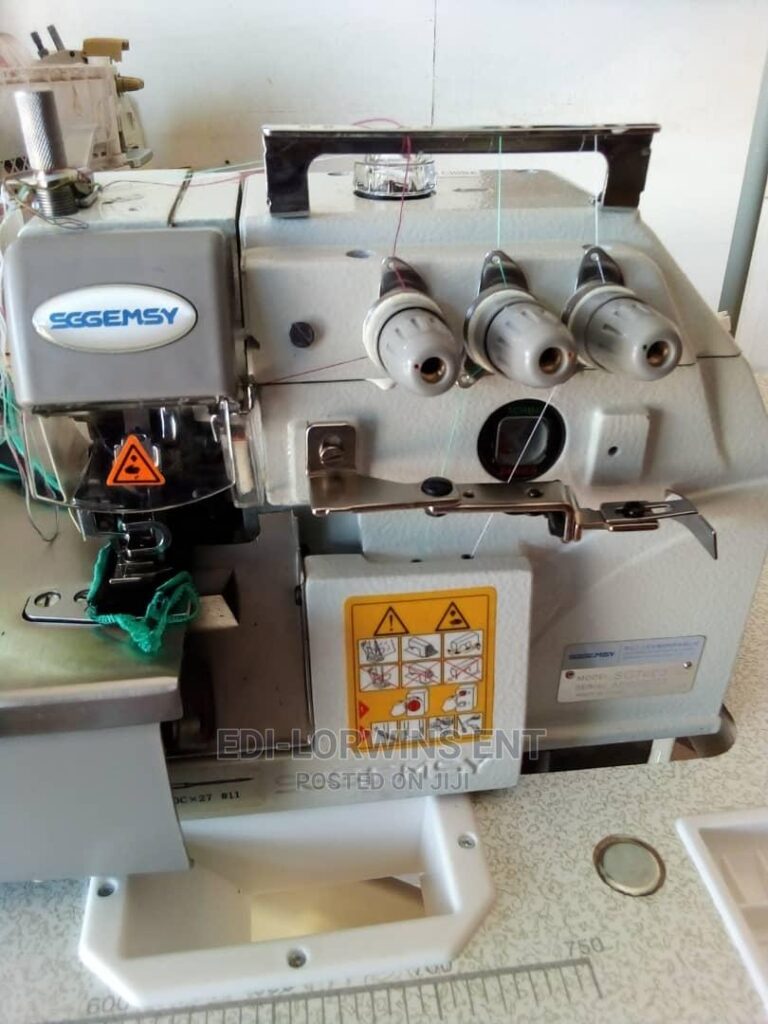 Where You Can Buy Gemsy Knitting Machines in Ghana
Ghana has various locations where one can buy Gemsy knitting machines, these include: Sewing and knitting supply stores in the area are selling Gemsy knitting machines.
These stores also provide post-purchase assistance, training, and upkeep services, which makes them a dependable option for buying your machine.
When searching for knitting machines, you can browse online marketplaces like Jumia, Tonaton, and OLX where sellers can display their Gemsy models. Meanwhile, it's important to take the time to read customer feedback and compare prices in order to find the most favorable offer.
Buying from a Gemsy dealer who has authorized guarantees that you will get an authentic item with a legitimate warranty. These dealers can also offer maintenance, repairs, and replacement parts whenever required.
Factors To Consider When Buying A Gemsy  Knitting Machine
Below are some of the important factors to take into account before making an investment in a Gemsy knitting machine:
1. Consider your expertise when selecting a knitting machine: It is advisable that novices/beginners should select a simple manual machine, whereas those with more experience may favor the flexibility of electronic or punch card models.
2. It's important to establish your budget before purchasing a knitting machine: The cost can vary greatly based on the specific model and included features. It's worth noting that more expensive machines tend to have additional advanced functions that may not be essential for those who are just starting out.
3. When selecting a knitting machine, it is important to think about the characteristics that are necessary for your particular project. This includes evaluating stitch pattern choices, needle bed dimensions, and whether or not it can handle various yarn types. Determine which qualities are vital to your work and pick a machine that fits those requirements.
4. Last but not least,  it's important to make sure the knitting machine you buy has a warranty and after-sales support. This way, you'll feel secure knowing that you can get help if there are any problems with your machine.