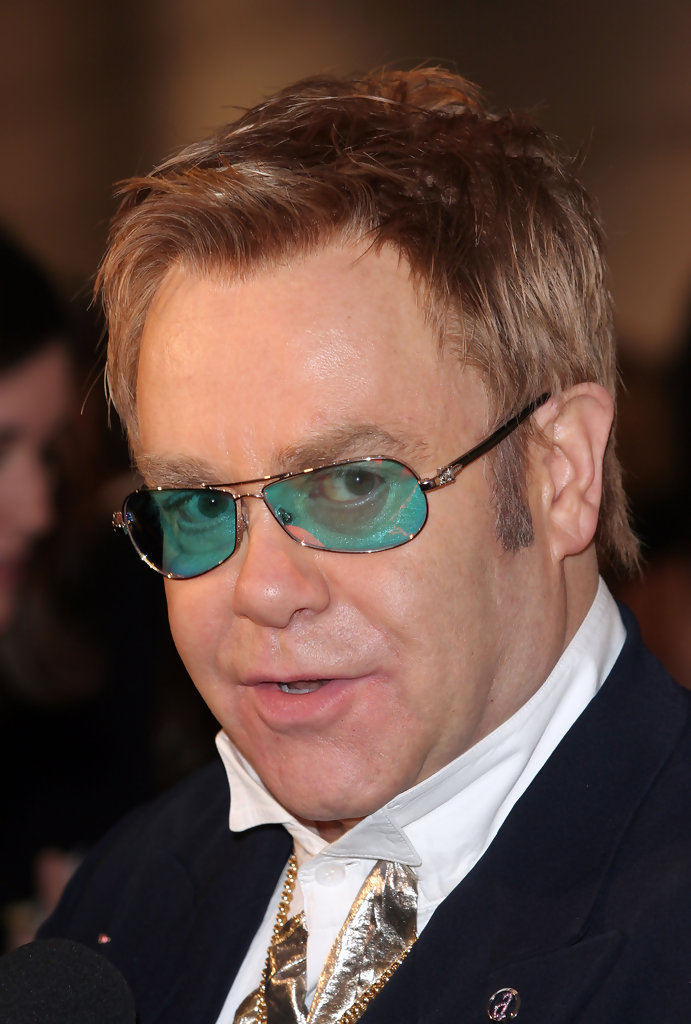 Films Or TV Shows That Elton John Appeared In
Elton John has done a lot of work. He is a renowned English singer, pianist and composer. His debut album, Empty Sky was released in 1969. He has done many stuffs which we are going to talk about it in this post. But then, this post is dedicated to let you know the films or TV Shows That Elton John has appeared in. 
Before we move further, below are some facts about Elton John that you need to be abreast of. 
Facts About Elton John
Full Name: Sir Elton Hercules John ( formally called Reginald Kenneth Dwight)
Date Of Birth: 25th March, 1947
Age: 75 years old (as in 2022)
Place Of Birth: Pinner (England)
Father's Name: Stanley Dwight
Mother's Name: Sheila Eileen
Number Of Children: 2
Nationality: British
Schools Attended: Pinner Wood Junior School, Reddiford School And Pinner County Grammar School
Professions: Singer, Pianist And Composer
Labels: Philips, Congress, DJM, Uni, Paramount, MCA, Geffen, Rocket, Island, Mercury And Island Def Jam
Genre Of Music: Rock, Pop Rock, Glam Rock And Soft Rock.
Awards: 5 Grammy Awards, 5 Brit Awards ( Outstanding Contribution to Music), 2 Academy Awards, 2 Golden Globes, 1 Tony Award, 1 Laurence Olivier Award, 1 Disney Legends Award, the Kennedy Center Honor, etc
Films Or TV Shows That Elton John Appeared In
A Concert for Life: A Tribute to Freddie Mercury

Absolutely Fabulous

All-Star Tribute to Brian Wilson

Ally McBeal

Anderson

Audience with Elton John

Bob the Builder

Born to Boogie

Brian Wilson: Long Promised Road

Brüno

CBeebies Bedtime Stories

Chelsea Lately

Cher

Classic Albums: Elton John – Goodbye Yellow Brick Road

Demi Lovato: Dancing with the Devil

Discovering

Dish Nation

Elton John: Becoming Rocketman

Elton John: Dream Ticket

Elton John: Goodbye Yellow Brick Road

Elton John: Goodbye Yellow Brick Road

Elton John: Greatest Hits Live! One Night Only

Elton John: I'm Still Standing – A Grammy Salute

Elton John: Live in Australia with the Melbourne Symphony Orchestra

Elton John: Live in Barcelona – World Tour 1992

Elton John: Me, Myself & I

Elton John: Me, Myself, and I

Elton John: Music Man

Elton John: Someone Like Me

Elton John: Tantrums & Tiaras

Elton John: Two Rooms

Elton John: Uncensored

Elton John: Very Best of Elton John

Extreme Makeover: Home Edition

Genius: A Night for Ray Charles

Good Morning America

Jimmy Kimmel Live!

Kennedy Center Honors

Kingsman: The Golden Circle

Late Night With Jimmy Fallon

Love Lies Bleeding

Mark at the Movies

More Awesome Celeb Beefs

MTV Unplugged: Superstars

Music Mavericks

My Generation

Nashville

Pavarotti & Friends for War Child

Queen: From Rags to Rhapsody

Queen's Concerts: Party at the Palace

Regis and Kelly

Rock Legends

Rocketman

RuPaul's Drag Race All Stars

Soundbreaking

South Park

Spectacle: Elvis Costello With…

Spice World

Starsuckers

The American Epic Sessions

The Country Bears

The Muppet Show

The Nanny

The Nation's Favourite Elton John Song

The Osbournes

The Perfect Morecambe & Wise

The Road to El Dorado

The Show Must Go On: The Queen + Adam Lambert Story

The Simpsons

The Talk

The Union

The Who: Tommy and Quadrophenia – Live with Special Guests

To Russia…With Elton

Today

Tommy

Totally Minnie

Tribute to John Lennon

US Weekly's Famous Feuds

Will & Grace
Details About Elton John
There are more interesting things you need to know about Elton John. Use the link here to find the details about Elton John.