In this post, we are going to list
The Estates in Ghana
Contact details and more.


---
Estates are luxurious and comfortable properties rented furthermore sold to people to live in. They come with many facilities that ensure the comfort of individuals who live there.
There are a number of estates in Ghana that are well known for high quality and luxurious facilities and buildings.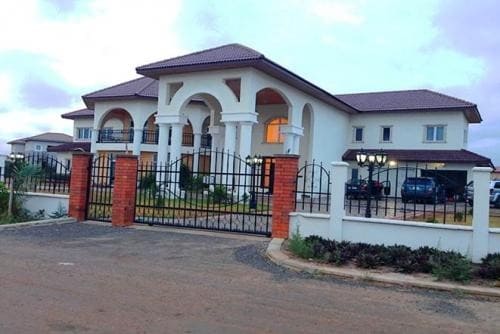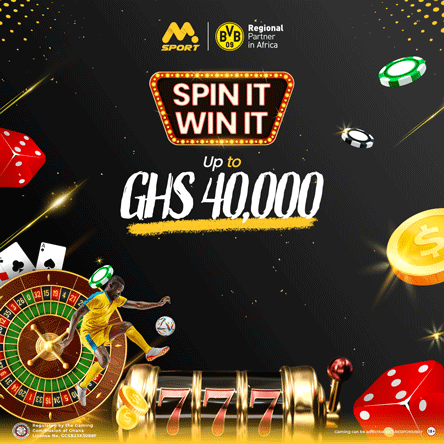 ---
Below are some of the well-known estates here in Ghana:
List of Estates in Ghana.
Trassaco Estates.
This is a gated real estate community located in East Legon , close to the airport and Tema in Accra. It has shopping centres and golf courses.
It has 450 employees at this location and generates 107.87 million dollars in sales. Trassaco is part of the Non-residential Building Construction Industry.
'The Duke', Sultan and Windsor are the three beautifully made high-quality buildings Trassaco has.
Postal Address : UPO PMB LG 21 Accra-Ghana
Contact them on : +233 (0) 30 2823475 / 233 (0) 30 2785756
Website: http://www.trasaccovalley.com/
---
The Regimanuel Grey Estate
This company has well-planned communities of more than 600 executive single and two-storey houses and 240 comfortable apartments in a calm environment. They have a community centre, pool and tennis courts.
Reggie Manuel has a number of estates they have built. These are:
East Airport development which comprises of the Regimanuel Estates Golden Gate, Silver Bells, Platinum Place and Diamond Hills.
Meridian Garden at Klagon
Eagles Palace located at Sakumono
 Regimanuel Adom Gate Estates.
Balloon Gate located at Kwabenya.
Contact them on : +233 50 141 9091.
---
 Lakeside Estate Limited
This estate was founded in 2003 and is known for the provision of quality homes and aim at being one of the best customer-focused Real Estate Companies in Ghana.
Their products vary from 1 – 4 bedroom executive houses. Lakeside Estate offers great customer service. The new site is gated and has security patrols that are on duty for 24 hours every day in the week.
Lakeside Estate Limited has a new site at Katamanso which is still undergoing development. They are a member of the Ghana Real Estate Developers Association (GREDA).
They have a business and shopping centre as well as a recreational centre known as the Marina Park, which is one of the best in Ghana.
Location Address : 7th Floor, Silver Star Tower Airport City
Contact them on :            +233  302 775 043
Email them on :   [email protected]
---
Salem Investment Limited
Salem Investment Limited is a Ghanaian owned company that was first registered in 1995. It began importation and retail of building materials.  
In 1999, Salem began commercial real estate development. Through this  Salem Investment Limited has become well known for providing clients with affordable and beautiful homes.
Salem Investment Limited is focused on providing quality housing estates where satisfied customers own or are owners of wonderful homes at incomparable prices in beautifully landscaped community.
Some of their standard housing features are :
Coloured new style roofing sheets, ceramic tiles in bedrooms and kitchen, 4-feet fence wall with metal gate, kitchen with store, fitted kitchen cabinet, built-in wardrobes, T&G ceiling throughout, paved drive and walkway, porcelain floor tiles in living, dinning and porch and external security doors.
Locate Salem House on the Spintex Road, Accra.
Contact them on : +233(302)816218-221 /  +233(547)595308 / +233(542)434768
E-mail them on : [email protected]
Visit their website on: www.salemestate.com
---
The Greens Estate
It is a new gated estate located in community 25, Tema. It has 24 hour security available You can take a 360-degree tour of the estate houses even before you arrange a physical viewing.
The properties they have are The Neem which is a two-bedroom semi-detached townhouse, The Oak which is a three-bedroom semi-detached townhouse, The Pine, a two-bedroom terrace house which is comfortable and found in a connected space and The Oak Plus which is a three-bedroom detached townhouse all located in Tema Community 25.
Locate them on the Tema Motorway, Spintex Road in Accra.
Contact them on: +233 540 102 102 / +233 550 555 000
Email them on [email protected]
Visit their website: www.thegreensgh.com
---
The Paradise Estates
This is a plush estate located within the East Legon Hills. They have a serene estate as well as convenient facilities like 24/7 security, tennis court, kids playground, trash collection, swimming pool, jogging track and many more.
They have 3 Bedroom and 4 Bedroom homes going for 951,807 and 1,574,561 respectively.
Contact them on : +233 246 846 104.
Thanks for passing by. Leave a comment below and share this article with family and friends.