As per the name implies, Electromart formerly Somovision basically deals with electronics.
Electromart is owned and operated by the MOHINANI GROUP.
It is a retail outlet which deals with retailing or sales of electrical appliances or electrical gadgets.
Electromart/Somovision offers a wide range of electronics at the various categories which include home and garden, household, domestics, consumer electronics where electrical appliances are applicable.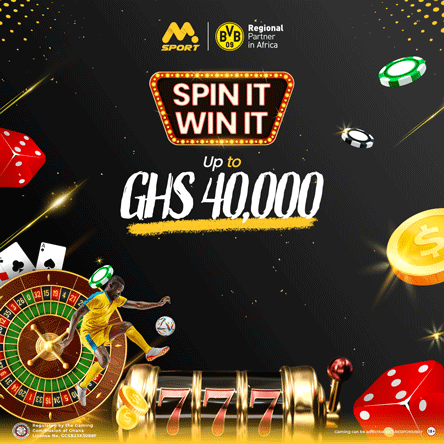 It offers world class brands and products such as LG, Philips, Bruhm, Tamashi, Orient, Luminous, Soelix among others.
Products that are available at Electromart's showrooms are; microwave ovens, washing machines, air conditioners, television sets, refrigerators, electric irons, ceiling fans, water dispensers, voltage regulators, Audios, home theatres.
Electromart brings current or modern electronics that are of different styles to its customers.
It assures its customers of the manufacturer's warranty.
It offers high standards of products at very affordable prices.
All electrical gadgets that come from Electromart's showrooms are energy-star qualified.
This means Electromart's electrical appliances are all incorporated with advanced technologies that use 10-50% less energy.
Electromart branches and contact details.
SHOWROOMS IN GREATER ACCRA
EAST LEGON SHOWROOM
Location: Banku junction, Lagos Avenue in the same building with KFC East Legon (GA-378-2624)
Email:[email protected]
Telephone: +233261067276
RINGROAD SHOWROOM
Location: Ring Road, Pyramid House, Nima junction (GA-027-1145)
Telephone: +233 540101362
OSU SHOWROOM
Location: Osu Oxford Street, Opposite SSNIT Hospital (GA- 056-6036)
Telephone: +233 540101361 
GOLD COAST
Location: North Industrial Area near Ash foam Factory opposite Duraplast (GA-171-2228)
Telephone: + 233 54 0101380
SPINTEX OFF SHOWROOM
Location: Spintex Road, Rana Plaza (GT-366-0693)
 Telephone: +233 54 010 1364
TEMA COMM. 2 SHOWROOM
Location: Tema Com. 2 adjacent C2 internet Café (GT-054-940)
Telephone: + 233 54 010 1366
TEMA MALL SHOWROOM
Location: Valco Rdt, GTP-TOR lane in the Tema Central Mall Building (GT-070-2594)
Telephone: + 233 54 010 1367
ADENTA SHOWROOM
Location: Adenta SDA Junction in the Ghana. Revenue Authority – IRS building (GD-004-8487)
Tel. + 233 54 010 1369
NIA AVENOR SHOWROOM
Location: Opposite Melcom Plus next to TCL (GA-131-7120)
Tel. + 233 54 010 1371
JUNCTION MALL SHOWROOM
Location: Nungua Barrier, in the Junction Mall (GZ-065-8951)
Tel. + 233 54 010 1378
ACHIMOTA SHOWROOM
Location: Achimota ABC Junction by the footbridge (GW-1110-3782)
Tel. + 233 54 010 1368
HIGHSTREET SHOWROOM
Location: ASM Adjacent Accra Post Office, in the City car Park Building (GA-183-9569)
Tel. + 233 54 011 5247 
HAATSO SHOWROOM
Location: Agbogba Road Adjacent Wisconsin University
Tel. + 233 5 567 6171
DANSOMAN SHOWROOM
Location: Opp. Dansoman exhibition market (GA-541-117)
Tel. + 233 26 266 5411
SHOWROOMS IN ASHANTI REGION
ASOKWA SHOWROOM
Location: Top Martin Complex, Box 6379 (AK-240-2217)
Tel.+ 233 54 010 1374
ADUM   SHOWROOM
Location: Opp. unicom house/prudential plaza in Poku rans. house
Tel. +233 54 010 1373
SHOWROOMS IN BRONG AHAFO REGION
SUNYANI SHOWROOM
Tel. + 233 54 434 1672
SHOWROOMS IN CENTRAL REGION
CAPE-COAST SHOWROOM
Tel. + 233 559 742 876
SHOWROOMS IN WESTERN REGION
TAKORADI SHOWROOM
Location: Afedual House
Tel. + 54 010 1375
SHOWROOMS IN VOLTA REGION
HO SHOWROOM
Biss Plaza(VH000-8522)
Tel. + 233 55 676 0172
SHOWROOMS IN NORTHERN REGION
TAMALE SHOWROOM
Tel. + 233 54 010 1376
About ElectroMart / Somovision Ghana.
As mentioned earlier Electromart is owned and operated by the MOHINANI GROUP which is a leading 2nd generation family business group of Indian descent.
Mohinani Group has been in existence since 54years of retailing quality electronics.
 It employs over 3000 workers in its various ways' stages of retailing products to customers.
Starting from production of packaging and plastics to sales and distributing of chemicals or polymers.
Electromart has played a very important role in our day to day activities in terms of electronics.
It has been supplying or retailing electrical appliances several countries on the African sub-continent from Ghana to Kenya and also retail across international trading and service centers such as Hong Kong, London and Mumbai.
Electromart are key suppliers of most of the credible companies in world which include LG Electronics, Exxon Mobil, Unilever, P&G and Coca Cola.