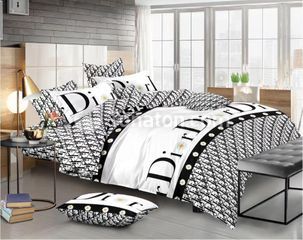 Duvet Sets Prices In Ghana
In this post, I am going to take you through Duvet sets prices in Ghana and other necessary information like where to buy Duvet sets at unbeatable prices.
Before we get into the prices of Duvet sets, let's learn more about Duvet.
What Is A Duvet? 
A duvet is a quilted blanket protected by an adaptable cover and filled with a natural or synthetic filling such as down or down-alternative. Its unique pillow-like shape traps heat without weighing you down, unlike a comforter.
There are two pieces to a duvet set: the cover and the filler. The materials will determine the softness, weight, and heat of your bed, just as they do with sheets and comforters.
The Pros and Cons of a Duvet
Duvets give you a lot more control over the look and feel of your bed, but they can be challenging to keep in place for certain people.
Furthermore, many people love the traditional layered feel of a comforter and sheet combination.
A superb duvet set is a huge investment, so let's go over the benefits and drawbacks of this unusual bedding design.
Pros 
There are a variety of alternatives for customizing the weight and warmth of your bedding.

Hold on to the warmth while avoiding the weight.

The ability to switch out your duvet cover depending on the season and style.

It's easier to clean the cover without having to clean the entire set.

Long-lasting materials are cost-effective.
Cons
It can be difficult to change out duvet coverings.

Some duvets have a hard time staying in their coverings.

Because duvets and covers may be purchased individually, there is an additional cost upfront.

Maintaining the fluffiness of the duvet insert necessitates additional work while washing it.
Now let's turn our attention to the reason why you clicked on this post by looking at duvet set prices here in Ghana.
Duvet Sets Prices In Ghana
Duvet sets prices vary depending on where you buy it from. In Ghana duvet sets prices ranges between GHC 215.00 to GHC 385.00. This is a huge outlay for many of us looking at the current state of the economy but if you are someone looking for a vibe of luxury in the bedroom then buying it at these prices shouldn't be a big deal.
Where To Buy Duvet Sets In Accra
Below are some renowned stores in Accra, Ghana where you can get all your duvet sets.
Nasi Beddings And Clothing.

B-dat (Ayiku Ln, Accra)

Trust Your Beddings (Agblezaa – Manet Rd, Accra)

Rozey's beddings

Felad Ghana ( Kwame Nkrumah Avenue, Accra)
Watch video below:
Thank You for reading this post. Don't forget to recommend our site, Ghana insider, to your friends and family who might also profit from the information on our website, and check out our other articles because we have more information to bring to you via your devices.
I believe you have any comments or suggestions to drop about this article, kindly make use of the comment box below and reach us for more discussion.
Ghana insider is on the mission to give you insightful knowledge about anything in Ghana; Latest Entertainment news, General news, insurance, banks, mortgage, Farming, product pricing, food, business, and more.